06/28/2006

---
SUSQUEHANNA 6/15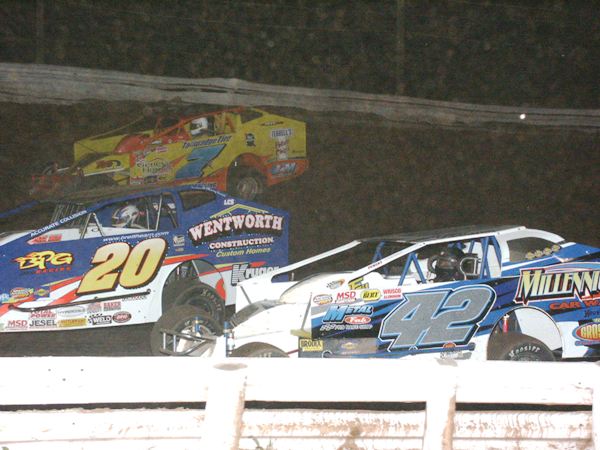 PICT0039.JPG ) Taking the inside 42 Jimmy Horton around 20 Bret Hearn.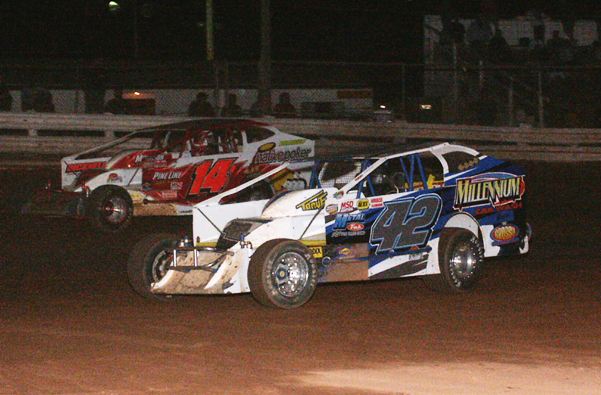 PICT0052.JPG ) 42 Jimmy Horton passing the 14j of Alan Johnston.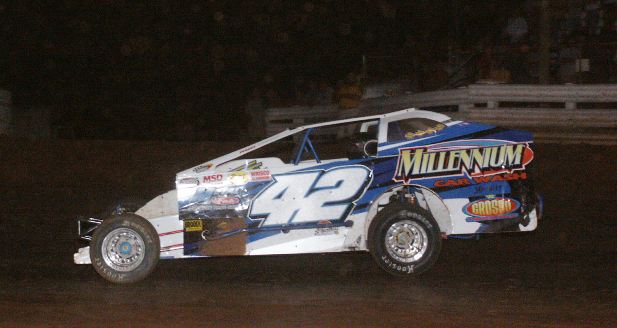 PICT0101.JPG ) Racing around turn one the Dirt Modified feature winner 42 Jimmy Horton.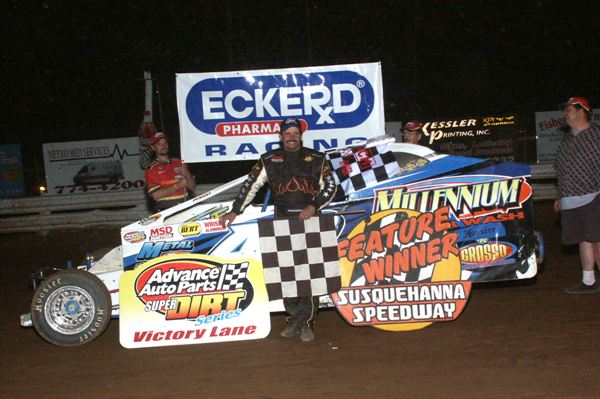 PICT0129.JPG ) In victory lane the Dirt Modified Feature winner Jimmy Horton.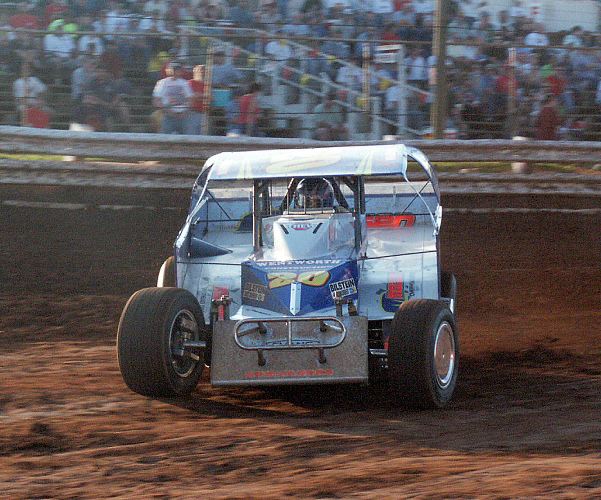 PICT0169.JPG ) Racing hard into turn one during time trails Jimmy Horton.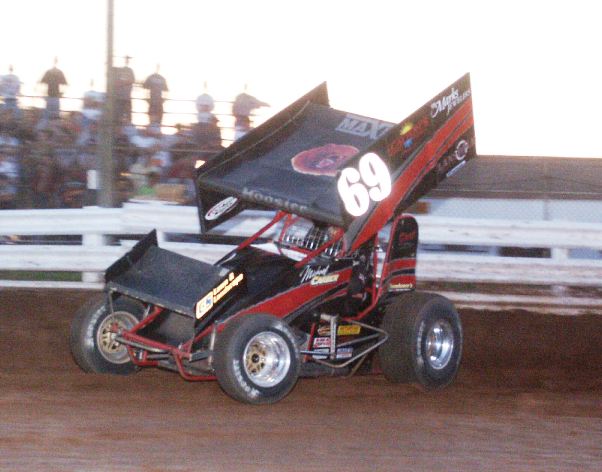 PICT0361.JPG ) Rounding turn one Mike Carber on his way to winning the Sprintcar feature.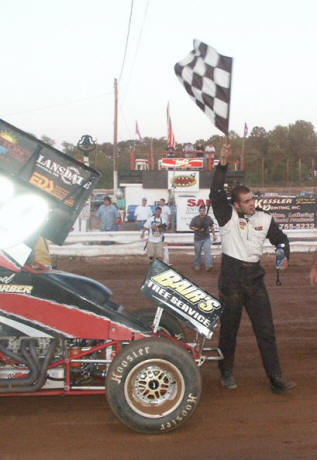 PICT0366.JPG ) A very happy Mike Carber in the winners circle.
ALL PHOTOS ARE PROPERTY OF THE RESPECTIVE PHOTOGRAPHERS AND MAY NOT BE USED WITHOUT THEIR CONSENT
---
Copyright © 1998-2006 by South Jersey Dirt Racing/ToddJ All Rights Reserved. Born on date April 21, 1998