06/13/2006

---
LINCOLN 6/3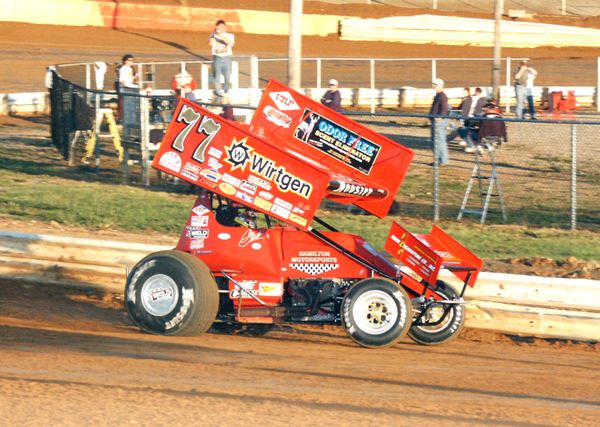 PICT0136.JPG ) 77 Greg Hodnett Races off turn 2 during time trials.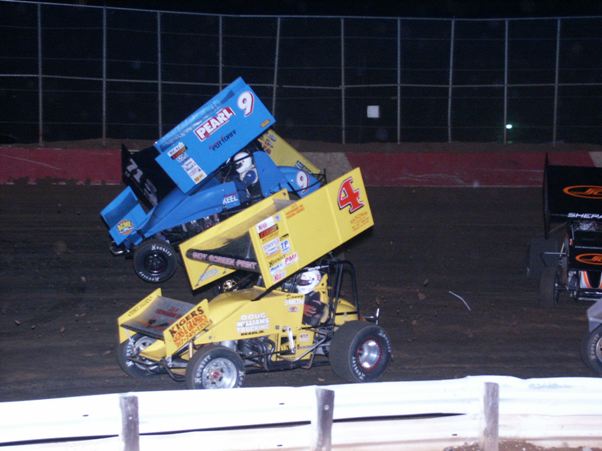 PICT0304.JPG ) 9 Craig Keel goes over the top of a spinning 71 Brian Leppo.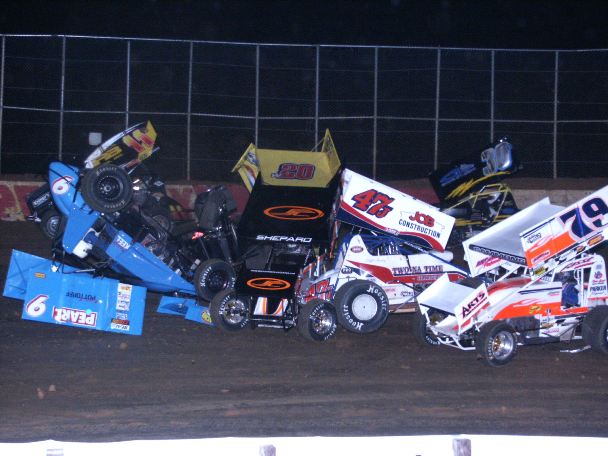 PICT0305.JPG ) Craig Keel lands on his wing and then the cars start pileing in.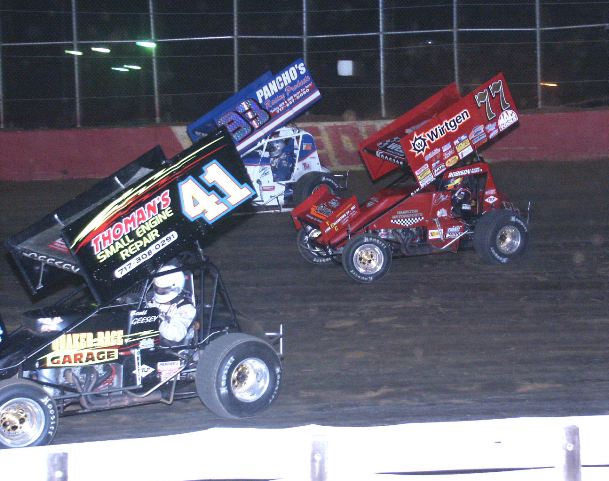 PICT0365.JPG ) Greg Hodnett dives between 93 Chris Knopp and 41 Scott Gessey on his way to winning the race.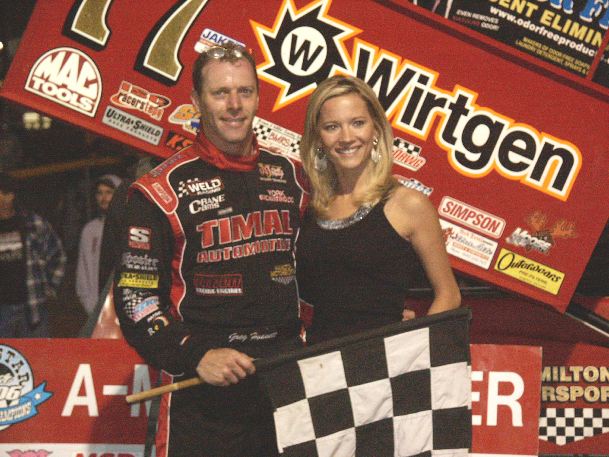 PICT0382.JPG ) Greg Hodnett enjoys victory lane after winning the All Star event at Lincoln Speedway on Saturday night. Joing him in victory lane is Miss Motorsports 2006 Tracy Gesselman.
ALL PHOTOS ARE PROPERTY OF THE RESPECTIVE PHOTOGRAPHERS AND MAY NOT BE USED WITHOUT THEIR CONSENT
---
Copyright © 1998-2005 by South Jersey Dirt Racing/ToddJ All Rights Reserved. Born on date April 21, 1998