06/28/2006

---
HESSTON 6/24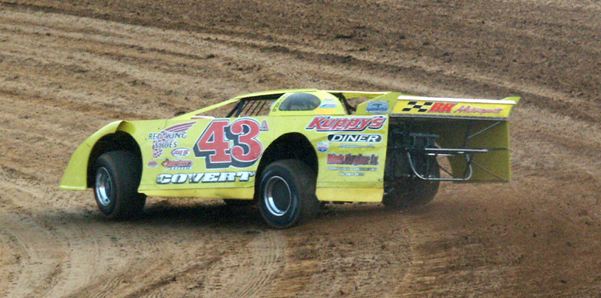 PICT0034.JPG ) Jason Covert races around turn two during time trials.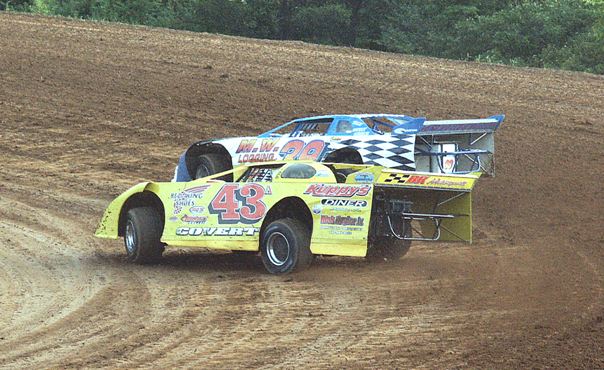 PICT0040.JPG ) 43a Jason Covert races 39 Tim Smith around the turns wide open.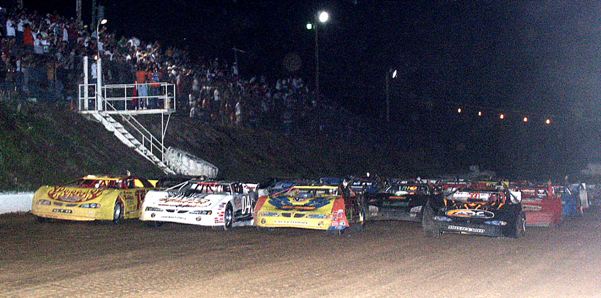 PICT0047.JPG ) Four abreast coming down the front stretch are the Macs Late Models at Hesston Speedway.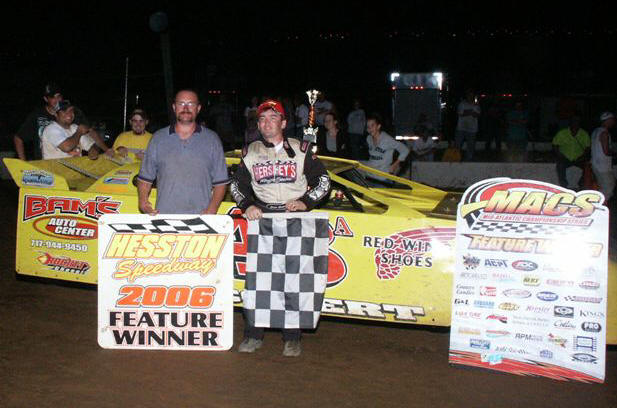 PICT0137.JPG ) The Macs Late Model winner at Hesston Speedway Jason Covert is joined in the winners circle by track owner Ryan Lynn.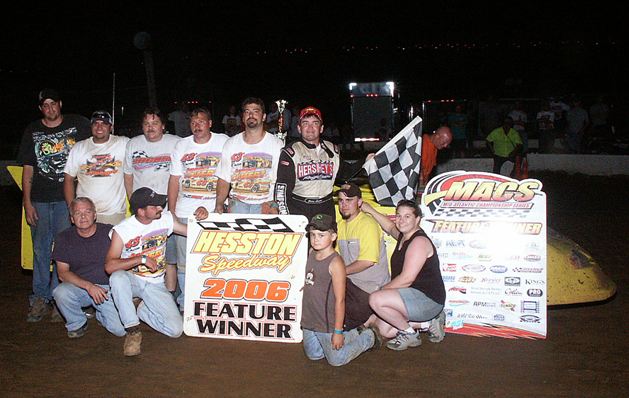 PICT0139.JPG ) Jason Cpvert and his crew in the Winners circle at Hesston Speedway.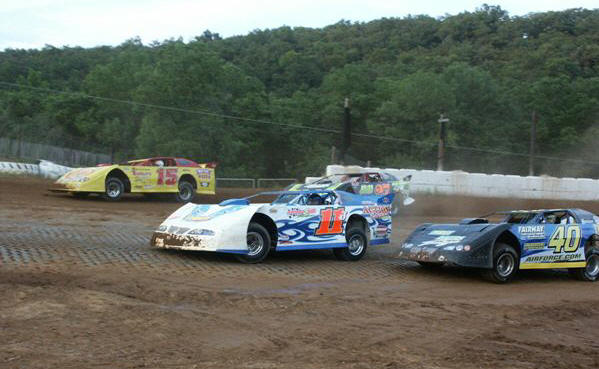 PICT0298.JPG ) Four wide off turn four are outside 15e Steve Everhart, 27 Jim Yoder, 11j Keith Jackson, and 40 Dutch Davies.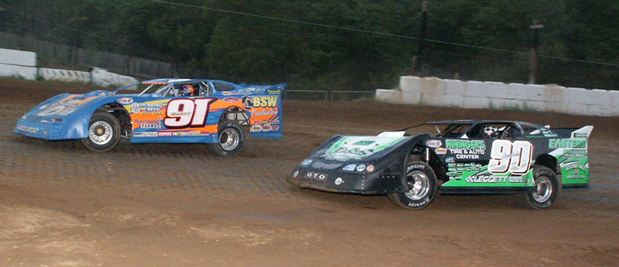 PICT0314.JPG )Racing for position off turn four are 91 Ricky Elliot and 90 Gary Stulher.
ALL PHOTOS ARE PROPERTY OF THE RESPECTIVE PHOTOGRAPHERS AND MAY NOT BE USED WITHOUT THEIR CONSENT
---
Copyright © 1998-2006 by South Jersey Dirt Racing/ToddJ All Rights Reserved. Born on date April 21, 1998