07/20/2006

---
SKYLINE RACEWAY 7/15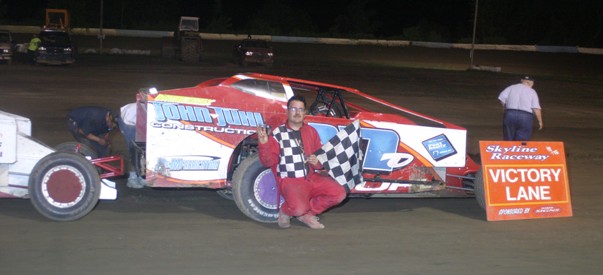 SRts1 - Sportsman feature winner Tom Juhl (17d).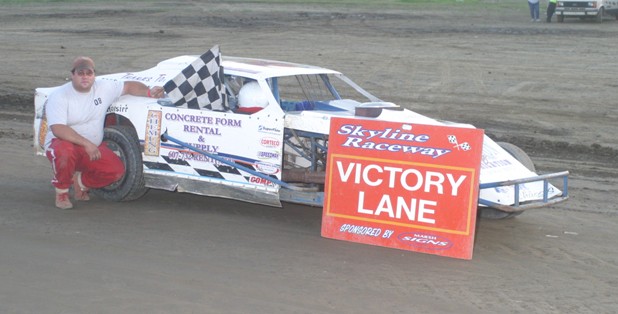 SRts2 - Rich Talada (08) won his first career IMCA Modified feature.




SRts3 - Gary Stage (11s) topped the Pure Stock feature.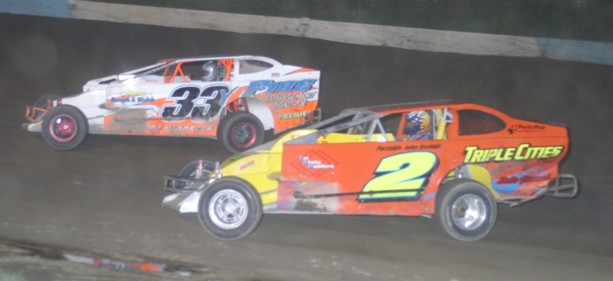 SRts4 - Dan Clark (2) battles Jamie Yankowski (33y) for position in the Sportsman main.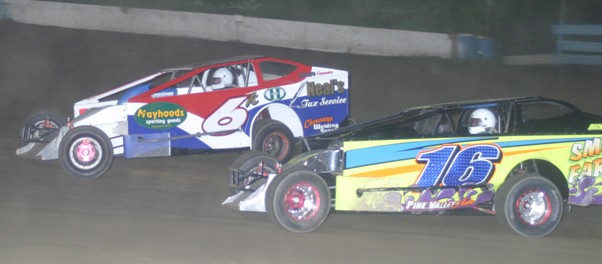 SRts5 - Jim Smith (16) and Duane Knapp (6) run close in Sportsman feature action.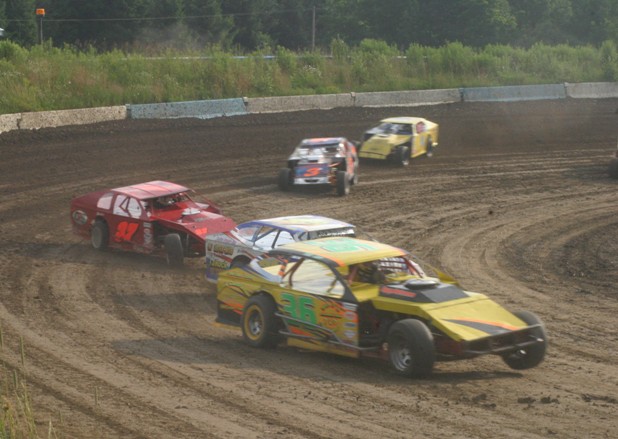 SRts6 - James Neff (36) leads the pack of IMCA Modifieds off the fourth turn.
ALL PHOTOS ARE PROPERTY OF THE RESPECTIVE PHOTOGRAPHERS AND MAY NOT BE USED WITHOUT THEIR CONSENT
---
Copyright © 1998-2006 by South Jersey Dirt Racing/ToddJ All Rights Reserved. Born on date April 21, 1998