05/16/2006

---
SKYLINE RACEWAY 5/13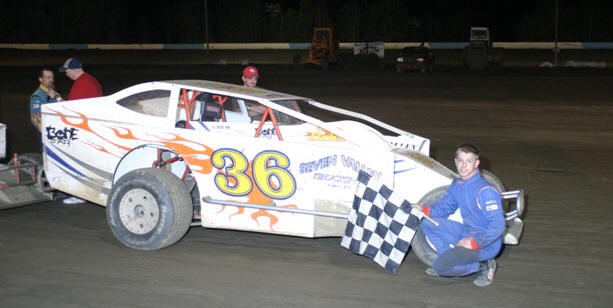 SRts1 - Ben Bushaw (36) won his first Sportsman feature of the season.



SRts2 - Sean Lias (37) won the IMCA Modified feature.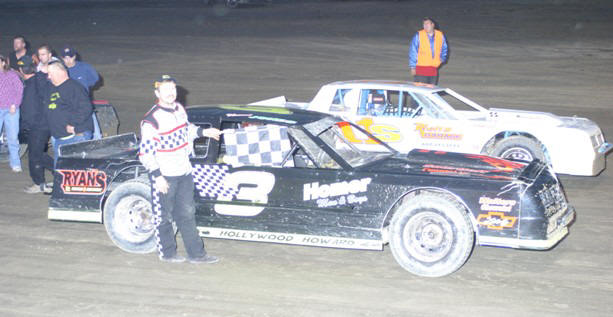 SRts3 - Pure Stock winner "Hollywood" Howard Jones (3).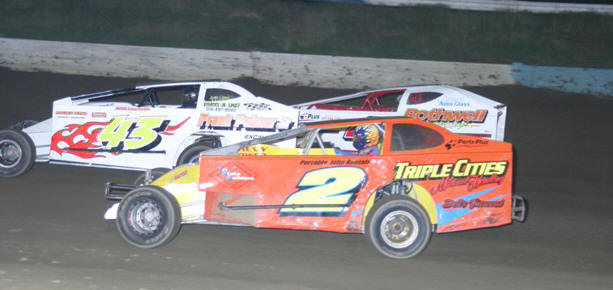 SRts4 - Three wide Sportsman action finds Dan Clark (2), Sean O'Connor
(43) and Jim Rothwell (4) battling for position.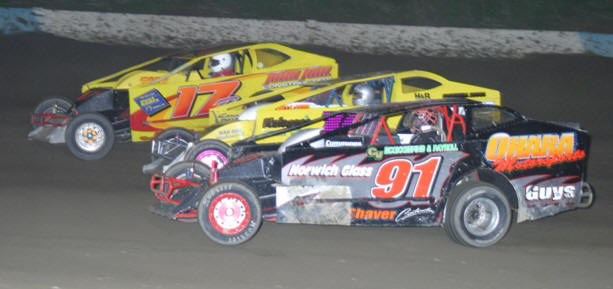 SRts5 - More three wide action in the SPortsman main. This time Chad
O'Hara (91) Ken Titus (19) and Tom Juhl (17d) spread across the racing surface.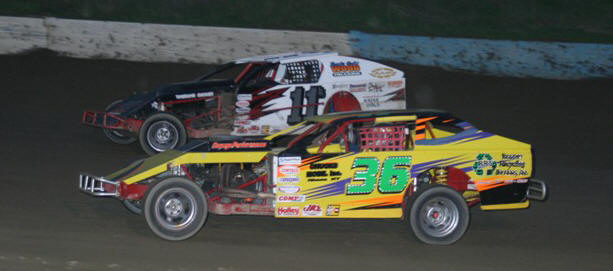 SRts6 - Pete Neff (36) and Kevin Griffin (11k) run hard in their IMCA Modifieds.
ALL PHOTOS ARE PROPERTY OF THE RESPECTIVE PHOTOGRAPHERS AND MAY NOT BE USED WITHOUT THEIR CONSENT
---
Copyright © 1998-2006 by South Jersey Dirt Racing/ToddJ All Rights Reserved. Born on date April 21, 1998