07/20/2006

---
PENN CAN 7/14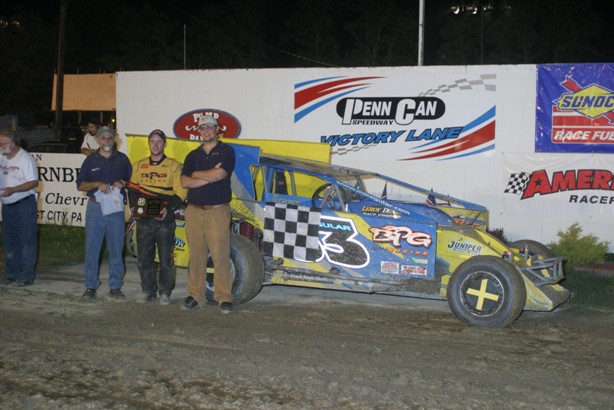 PCts1 - Modified feature winner Mike Gular (53).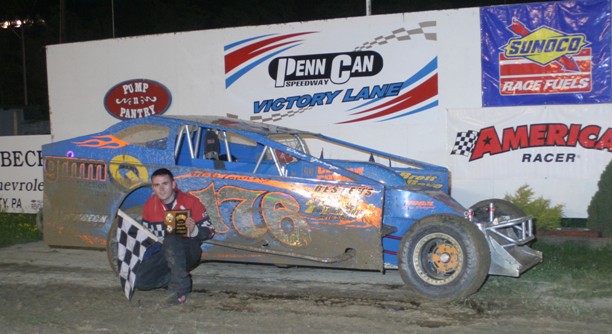 PCts2 - Sportsman feature winner Grath Tonkin Jr.(176).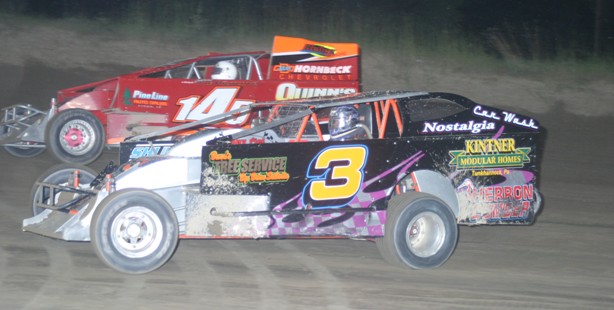 PCts3 - Chris Shupp (3) works low while Alan Rudalavage (145) runs the top side.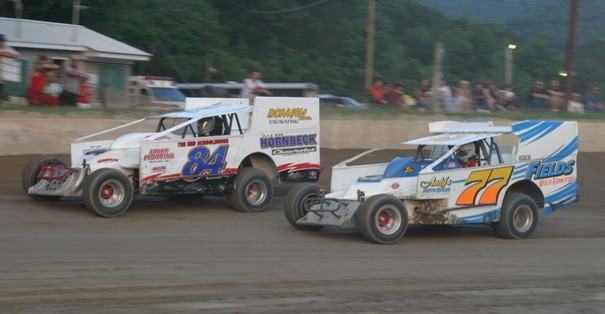 PCts4 - Bobby Trapper (77) dices for position with Cric Bonham (84).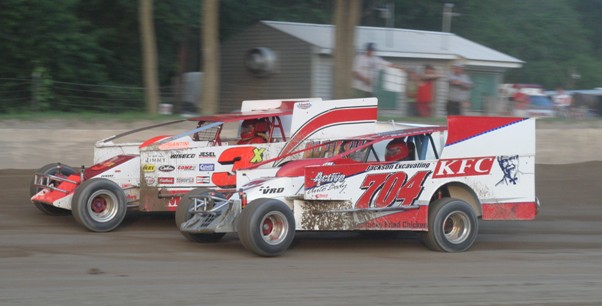 PCts5 - Alan Kellogg(704) battles Ron Mawson Jr. (3x) in qualifying action.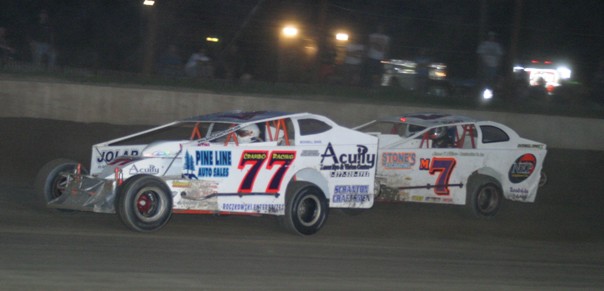 PCts6 - Sportsman cars battle off the backstretch as Jeff Crambo (77)
dives underneath Mike Nagel Jr. (7m).
ALL PHOTOS ARE PROPERTY OF THE RESPECTIVE PHOTOGRAPHERS AND MAY NOT BE USED WITHOUT THEIR CONSENT
---
Copyright © 1998-2006 by South Jersey Dirt Racing/ToddJ All Rights Reserved. Born on date April 21, 1998