06/20/2006

---
POCONO 6/11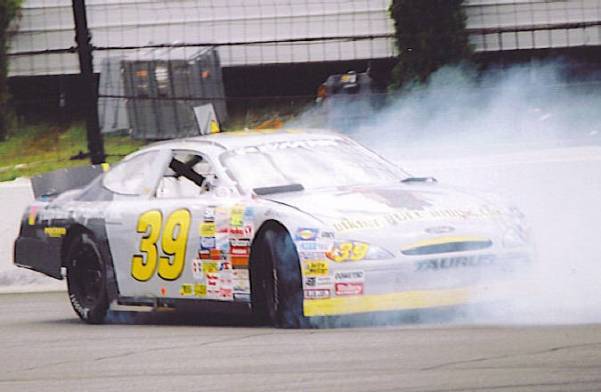 Photo 1 Brian Kaltreider spins down the frontstretch during the ARCA Pocono 200.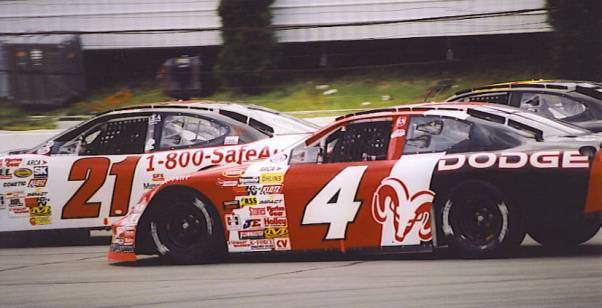 Photo 2 Chase Allen (4) started in the rear, passed Todd Bowsher (21) and Ryan Foster along the way to win the ARCA Pocono 200.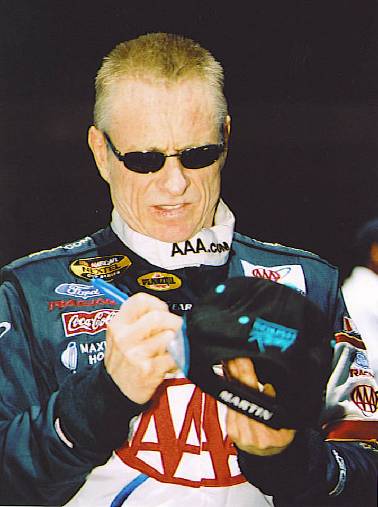 Photo 3 Mark Martin signs a hat during driver intro for a lucky fan.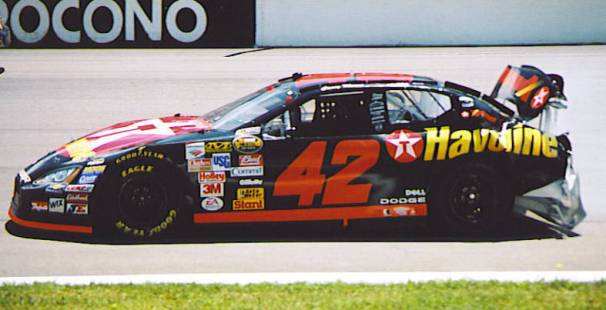 Photo 4 Casey Mears never got a complete lap as he hammered the 3rd turn wall and called it a day.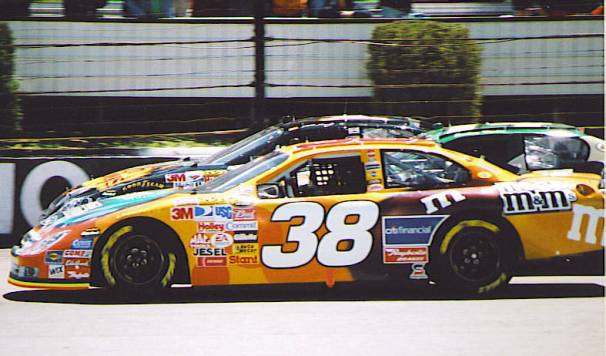 Photo 5 Elliott Sadler (38),Sterling Marlin and Martin Truex,Jr. go 3 wide off turn 3.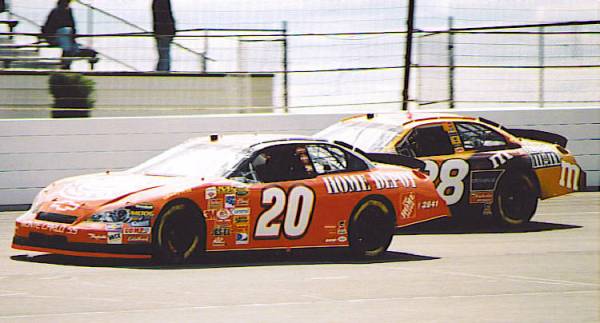 Photo 6 Tony Stewart (20) gets a boost of power to pass Elliott Sadler down the long Pocono front straightaway.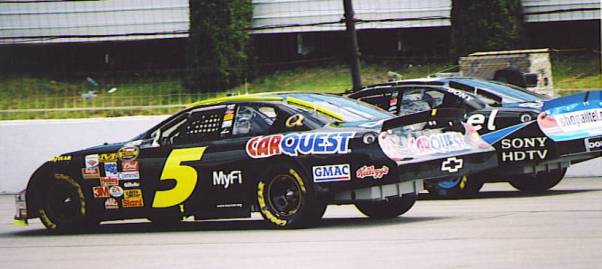 Photo 7 Kyle Busch (5) and Ryan Newman never got a chance to show their stength during the 500 mile event.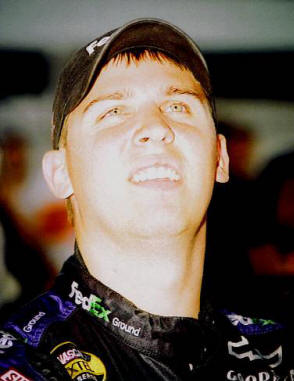 Photo 8 Acknowledging the fans in the stands winner Denny Hamlin gives them a nod and a smile.
All photos by Mike Feltenberger
ALL PHOTOS ARE PROPERTY OF THE RESPECTIVE PHOTOGRAPHERS AND MAY NOT BE USED WITHOUT THEIR CONSENT
---
Copyright © 1998-2006 by South Jersey Dirt Racing/ToddJ All Rights Reserved. Born on date April 21, 1998