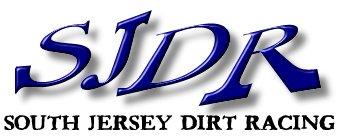 Kevin McElvaine
Washington State
Race Chasing
07/20/06
---
Cottage Grove Speedway
Cottage Grove, Oregon
When I moved out here I kept hearing sprint fans talking about the Grove. I thought they were talking about Williams Grove but no, The Grove out here is Cottage Grove.
The Grove is about 120 miles South of Portland, OR. and about 290 miles South of Seattle

Car counts are low but I've gotten used to that out here. The night I was there on a regular show, they drew 14 360 sprints, 12 Limited Sprints, 9 or 10 Late Model-ish looking things and 5 or 6 pure stock cars.

The track itself looks a little like Penn-Can up in NE Pa. Its probably a 4/10 mile track. The whole property is rather rough however. Bathrooms behind the stands were hideous, & porta-pots only in the pits. Concession stands were crude but full. Coffee was ok. Souvenir stand wasn't even open on the night I was there. The pits were dark and looked like you needed an off-road vehicle just to get in

However, the stands were full and I was forced to park waaay out in the boonies because I got there after hot laps. The place was full so if it ain't broke why fix it I suppose.

It was kind of funny when I was trying to find the track. I knew to get off I-5 at the Cottage Grove exit, but thats all. As I was driving down a 2 lane road looking for the track, I saw a bunch of sprint car wings thru the woods. It took me another 10 minutes to find the entrance! Getting out was just as interesting. Drove thru downtown Cottage Grove and must have made a wrong turn because 10 minutes later, I was on the darkest road I have ever been on. No lights, no houses but lots of deer!

This place is way too far to visit unless I'm in the area, its a bit dingy, but I feel I got my moneys worth on a $12 ticket.

They just celebrated their 50th anniversary so I guess many Oregon race fans feel the same way.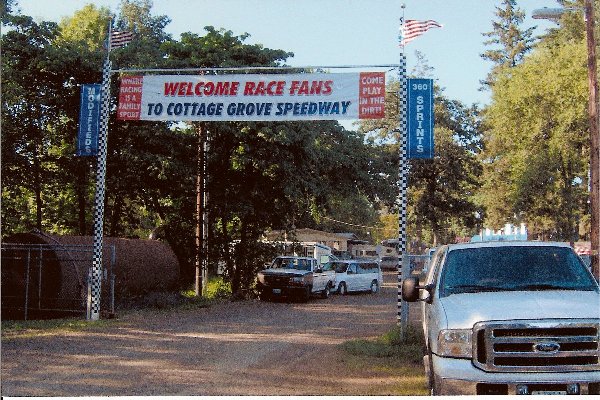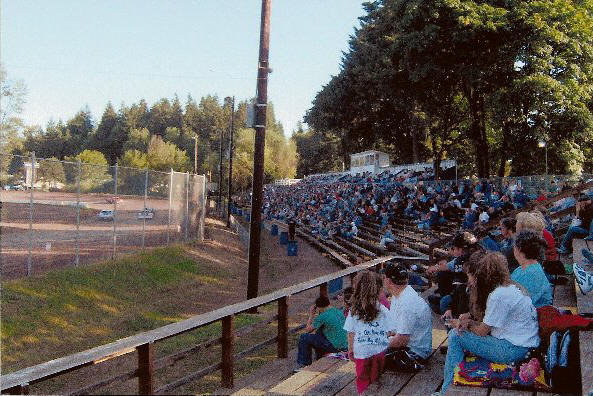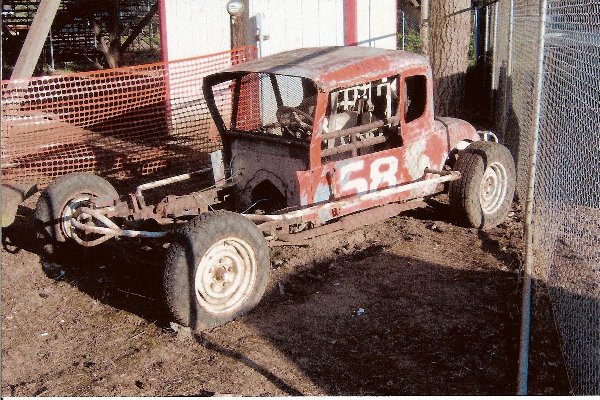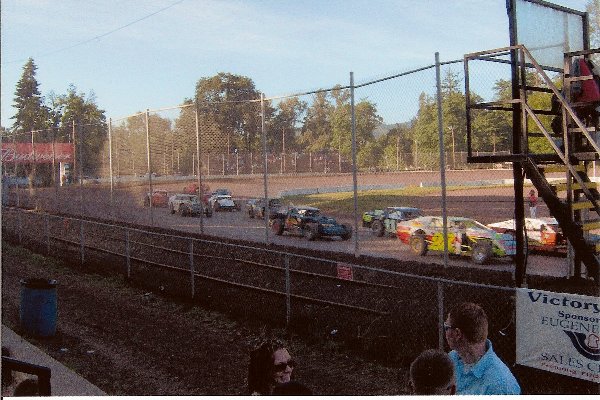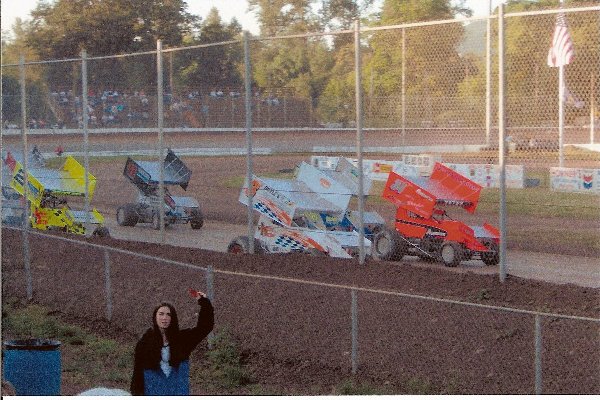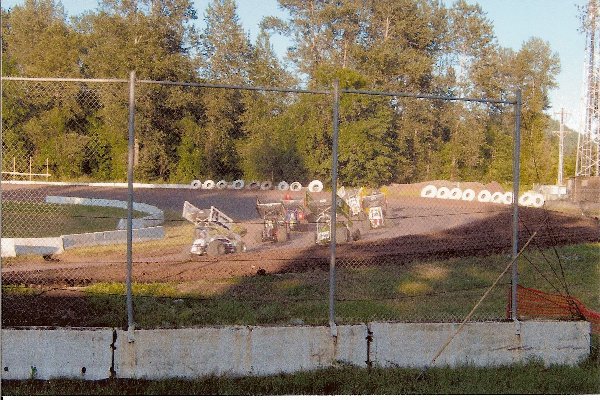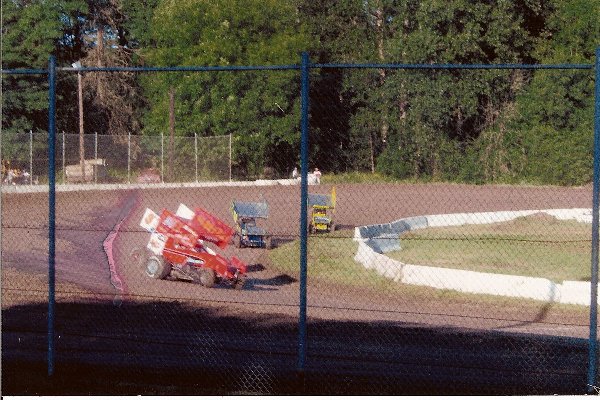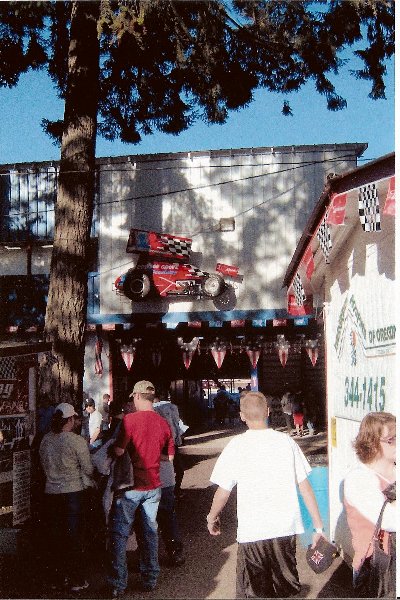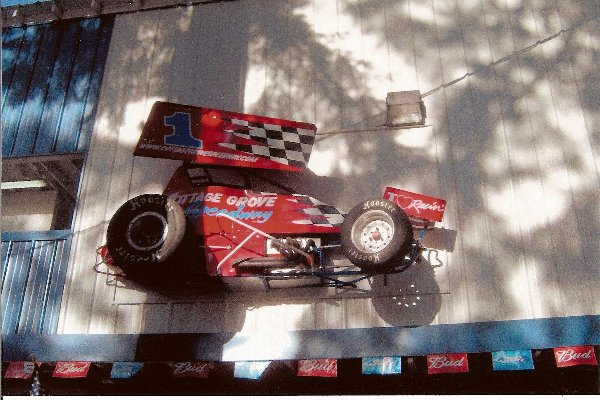 ALL PHOTOS ARE PROPERTY OF THE RESPECTIVE PHOTOGRAPHERS AND MAY NOT BE USED WITHOUT THEIR CONSENT
---
Copyright © 1998-2006 by South Jersey Dirt Racing/ToddJ All Rights Reserved. Born on date April 21, 1998