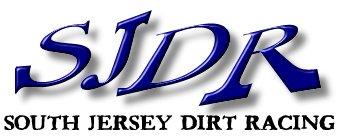 NEWS FROM MOTORSPORTS 2007
PRESENTED BY VP RACING FUEL
"The fan and racer mid-winter motorsports extravaganza"
MEDIA INFORMATION: Ernie Saxton Communications, Inc.
Click here for more information

09/18/06
---
SCHEDULE FOR WEEKEND OF MOTORSPORTS (SHOW AND RACING) IN ATLANTIC CITY SHOULD MAKE FANS HAPPY

ATLANTIC CITY, NJ, JUNE 23, 2006 . . . The weekend of January 12-14 is shaping
up to be one huge motorsports attraction in Atlantic City, N.J.
Run in conjunction with the Motorsports 2007 Expo presented by VP Racing
Fuels, to be held for the first time at the Atlantic City Convention Center,
the thrill of live auto racing will return to Boardwalk Hall when Len
Sammons Motorsports Productions presents the 5th Annual "Gambler's Classic"
for the Three Quarter Midgets/600cc Micro-Sprints.
The Slingshots and Sr. Champ Karts will also be in competition during the
two-day event. Racing is planned for Friday and Saturday, January 12-13,
while the Motorsports show will span three days.
"This is going to be one big racing weekend," said Len Sammons, who has
presented the mid-winter Motorsports Show since 1986. He brought indoor
racing back to Atlantic City in January, 2003 after an absence of 22 years.
"The interest we've had already from racers, manufacturers, exhibitors and
fans has been outstanding. People are excited."
Race enthusiasts will now be able to enjoy the Motorsports show by day and
auto racing at night. Racing begins at 7:45 p.m. on Friday and 7 p.m. on Saturday.
Gates will open for competitors at 3 p.m. on Friday and Saturday. The Motorsports
show will close at 7 p.m. each night.
Aside from combining the excitement of two outstanding mid-winter weekends,
the indoor race and show combo halves travel costs such as tolls, accommodations
and fuel. The Three Quarter Midgets and 600cc Micro Sprints will again headline
the indoor action with a 40-lap A-Main paying $2,000 to the winner, plus a possible
$3,000 more if they've paid the optional "Gambler's Fee." That equates to a
possible winner's share of $5,000. To set the 24-car starting field, the TQs/600s
will run time trials and three "Roaring 20s," a trifecta of 20-lap qualifying races,
on Friday night.
Saturday's action will include C- and B-Mains.
Slingshot competitors have the opportunity to race for $1,000 - a $500 purse
plus $500 more if they roll the dice with the "Gambler's Fee."
The Slingshots will compete in the "Dirty Dozens," three 12-lap qualifiers
on Friday night. Two Non-Qualifiers events will be run on Saturday
afternoon, before the 25-lap A-Main takes center stage on Saturday night.
The Sr. Champ Karts have been rewarded for their outstanding show in 2005.
Besides being moved to Saturday night, in front of the big crowd, a $500
winner's share has been posted this year. Last place will pay $50.
"Everyone really enjoyed the show the Champ Karts put on last year," Sammons
said. "They earned their right to run on Saturday night (last year, the Sr. Champ
Karts as part of the afternoon Small Car Nationals)."
"Triple 10s" on Friday night and a pair Non-Qualifiers events on Saturday
afternoon will set the field for Saturday night's 25-lap Sr. Champ Kart
A-Main.
All competitors must enter in advance. No entries will be accepted on race
weekend. Entries may be limited due to parking limitations.
Entries and rules will be available shortly at: www.aarn.com.
Last year, International Super Modified Association driving star "Liquid" Lou Cicconi
Jr. of Aston, Pa., swept the weekend, setting fast time, winning his "Roaring 20" and
taking home $5,000 for the TQ/600 A-Main win. His total weekend earnings: $5,893.39
Cicconi said afterward that winning the main event at Atlantic City was a lifelong dream.
Cicconi joined dirt Modified driver Jeff Heotzler (2005), fellow
Supermodified wheelman Joey Payne (2004) and Canadian Andy Mackareth, a
Can-Am Three-Quarter Midget racer (2003) as A-Main winners since the revival
of the indoor auto racing action in Atlantic City.
Kunkletown, Pa.'s Ryan Smith, a regular on the United States Auto Club Ford Focus
Midget Series, won the Slingshot portion of the weekend. Brett Stratford (Saturday)
and Andrew Hutchinson (Friday) were Sr. Champ Kart winners.
Sponsorship opportunities remain available for the race and the show.
For further information on the 5th Annual "Gambler's Classic" and Motorsports
2007 or sponsorship involvement, call (609) 888-3618 or e-mail: danny@aarn.com.
---
MOTORSPORTS 2007 AND INDOOR AUTO RACING DOUBLEHEADER IN ATLANTIC CITY, NJ

ATLANTIC CITY, NJ JUNE 13, 2006 . . . Motorsports 2007 presented by VP Racing Fuels,
will move to Atlantic City in January, creating a blockbuster off-season weekend for
motorsports enthusiasts in the seaside resort town.
The 22nd edition of the Motorsports Expo is set for January 12-14 at the plush Atlantic
City Convention Center, Len Sammons Productions announced on
Monday.
The Mid-Winter Motorsports Extravaganza will coincide with the annual Atlantic City Indoor
Race at nearby Boardwalk Hall, where Three Quarter Midgets and 600cc Micro-Sprints
will battle on January 12-13. The Indoor Race has been moved up one week from its 2006
date to make Atlantic City a Mecca of motorsports activity.
Motorsports 2007 moves to the Atlantic City Convention Center after a successful 12-year
run at the Fort Washington (Pa.) Expo Center. The recent sale of the Fort Washington
complex prompted Motorsports 2007 show promoter Lenny Sammons to locate a suitable
new site.
Piggy-backing the show with the Atlantic City Indoor Races, which Len Sammons
Productions has also promoted for the last four years, was the logical solution.
"Bringing Motorsports 2007 to the Atlantic City Convention Center and moving
the Indoor Race to the same weekend will set up a huge weekend for auto racing fans,"
said Sammons, who launched the Motorsports show in 1986. "They will be able to make
a single trip to an exciting city and take in one of the country's best motorsports shows
during the afternoon and witness exciting live auto racing at night."
Time schedules for Motorsports 2007 and the Atlantic City Indoor Races are still in the
planning stages, but the show will occupy the morning and afternoon hours and the racing
action will dominate the evenings after the Expo closes on Fri., Jan. 12, and Sat., Jan. 13.
The A.C. Convention Center and Boardwalk Hall are separated by only a few city blocks.
"This move will help take Motorsports 2007 to a new level because the Atlantic City
Convention Center is such a superb, professional facility," said Sammons. "We're also
anticipating record attendance for the Indoor Races because of the interest that will be
created by a doubleheader weekend."
Motorsports 2007 will occupy nearly 300,000 sq. ft. of the A.C. Convention Center, which
serves as a gateway to the town. It is not only easily accessible by car but also by train,
since a New Jersey Transit rail station is connected to the facility.
The show will retain its popular mix of hard-core manufacturer booths and speedway,
race car, collectibles and interactive displays. Free technical seminars for racers will
continue to be offered throughout the event, and fans will have ample opportunities to
obtain free autographs from some of the biggest stars in motorsports.
Detailed exhibitor information for Motorsports 2007 will be available soon, but already
interest in the show is high.
"We've gotten an overwhelming response from vendors concerning the move to
Atlantic City," said show manager Joe Pratt. "Everyone is excited to be part
of a show at first-class venue like the Atlantic City Convention Center."
Exhibitor info on Motorsports 2007 presented by VP Racing Fuels may be obtained
by calling Joe Pratt at 609-888-3618.
Additional information is available at www.aarn.com.
Info on special hotel room rates in Atlantic City for the weekend of Jan.
12-14 will be available in the near future at www.aarn.com.
---
Copyright © 1998-2006 by South Jersey Dirt Racing/ToddJ All Rights Reserved. Born on date April 21, 1998