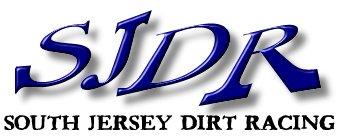 Accord
News & Race Results
www.accordspeedway.com

09/18/06
---
It's Official: Mike Ricci Can Win Under Any Accord Circumstances
By BRETT DEYO

ACCORD, NY - It's official.

Mike Ricci can win under any circumstances at Accord Speedway.

With a five- by 11-foot rectangle of braced-up plexi-glass bolted to the left side of his Jim Winchell-owned car, Ricci won Saturday night's rain-postponed "Run What You Brung" big-block/small-block Modified event at the Ulster County track.

Ricci considered coming to the Big A with his conventional, sail-panel sporting 358-Modified for the "anything goes" event. After all, he led the division in victories (four) this season and took the track championship by four points over his brother, Rich Ricci Jr.

But, using the aero-device he crafted for last year's "Run What You Brung," Ricci turned laps one full second quicker than his typical Friday-night pace.

And he collected the $1,500 victory over Orange County (N.Y.) Fair Speedway regular Craig Mitchell's big-block.

"Yeah, we thought about leaving it (the car) alone," Ricci, 41, said following the main. "But I built this thing (the side-board) for last year's race, so we figured we'd get some use out of it."

The Rosendale, N.Y., driver didn't come out of the box lightning fast.

When he finished a distant second to Mitchell in the night's first heat race, Ricci and Co. went to work. They added a spoiler to the back of the roll-cage to help plant the car's rear wheels on the track. They changed shocks and springs and went with a harder tire on the left-rear than the right-rear.

Then, Ricci went to the front.

Starting from the pole in the 30-lap event, Mitchell set the early pace with his No. 93X. By the second circuit of the quarter-mile oval, Ricci drove his JPM-powered PMC No. 17 into the runner-up spot and chased down the Mitchell.

When the lead pair hit lapped traffic, Ricci prevailed.
With Rick Mill's No. 73 holding the bottom groove, Mitchell had to check up with 10 laps complete. Ricci pulled alongside, but Mitchell repelled that advance.

Mitchell couldn't shake him a second time.

Ricci swept around Mitchell on the 11th lap and held the lead when the race's first caution flew on lap 14.

"I wasn't worried about catching 'Hollywood' because I knew he went softer on tires than we did," Ricci analyzed. "This car was awesome in the feature. I could put it anywhere. I was a little worried after the heat. It was buzzing the tires on the straightaway.

"I saw him get caught up behind that lapped car and I just went to the top. I like racing with 'Hollywood.' He's a good guy."

Several cautions plagued the event's mid-stages, but Ricci wasn't seriously challenged. He led Mitchell across the line for his fifth win of the season.

"It's a good start for the big, end-of-the-year races," Ricci said, noting that he'll enter Fonda (N.Y.) Speedway's Sept. 23 small-block show before hitting Accord on Sept. 30 for the "King of the Catskills" event.

He'll also enter Afton (N.Y.) Speedway's Short Track SuperNationals (Oct. 6-7) and Five Mile Point (N.Y.) Speedway's Oct. 13-14 season-ending weekend.

Mitchell, 33, of Wappingers Falls, N.Y., settled for runner-up pay in his RGP big-block-powered PMC mount complete with a large side-board much like Ricci's. It was Mitchell's fourth-career start at the Big A.

"The lapped traffic killed me," said Mitchell, who plans to return for next Friday's (Sept. 22) program. "Mike was good. His car was getting off the corners really well.

"I went with a pair of 44s (compound American Racer) and I actually think I could've gotten away with something softer.

"I really like this place," added Mitchell, a full-time employee of ATL Fuel Cells. "I had fun."

Fresh off his Coors National 200 big-block Super DIRT Series win at Lebanon Valley (N.Y.) Speedway, J.R. Heffner of Averill Park, N.Y., placed third in his Silly's Competition-powered No. 74 Bicknell, equipped with full Sprint Car decor - a nose and roof-wing.

Seventh-starter Jason Hamilton of Erwinna, Pa., placed fourth in Doug and Ann Flurer's No. 16 Teo-Pro car. Hamilton's car, with 9-to-1 small-block power, used conventional sail panels.

Rich Ricci Jr. drove from 17th starting spot to place fifth, using a plexi-glass spoiler on the left side of his No. 55 Dirt Wheels car and a Sprint-Car wing on the nose.

Heat winners for the 24 "Run What You Brung" entrants were Mitchell, Heffner and Ryan Stortini. Southern Tier invader Chris Weaver won the consolation.

Through the nine Accord track championships, milestones and feature wins, there was something missing on Rich Ricci Jr.'s resume: a Sportsman win.

The New Paltz, N.Y., driver took care of that problem on Friday night in the 25-lap main.

Hopping into Will Galm's No. 406 - a car his father, "Papa" Rich Ricci Sr. maintains - the 358-Modified star picked up Sportsman win number one. It also coincided with his first Sportsman start. As a teen, Ricci jumped right into a 320-Modified.

However, Ricci didn't have it as easy as most observers thought when they saw his name on the sign-in sheet.


Hometown driver Howard Jarvis led the first eight laps, holding off Ricci on three restarts, before spinning from contention in turn three on the ninth go-round. That moved Ricci into the lead.

Orange County regular Bobby Hentschel put up a fierce battle, actually nosing ahead of Ricci on the low line to lead when the caution flew on the 18th circuit.

Because the nose of his Anthony Vitale-owned No. 1 was out front at the stripe, Pine Bush, N.Y's Hentschel led on the single-file restart.

Ricci battled back when the race resumed, driving the red Dirt Wheels car high into turn one. He took a lead he wouldn't relinquish for a $600 payday.

"That '1 car' (Hentschel) was fast," commented Ricci, 40. "He gave me room. I gave him room.

"I could've put another 20 points of gear in it," Ricci added. "I ran the soft tires and ran it up in the wet stuff (on the top). The track had a lot of bite in it."

Hentschel, in his second Big A start of '06 with the Vitale car, was a hard-fought second, ahead of Jamie Yannone, Mike Ruggiero and Phil Recchio's GM crate-engine powered car.

Mike Van Tassel of Hamburg, N.J., walked away with the Spec Sportsman feature, leading the entire 15-lap distance to win over Jeff Hager, Willy Auchmoody and Jason Thew.

Sophomore driver John Lodini of Stony Point, N.Y., scored his second-career victory in the 20-lap Mini-Sprint main, fending off Todd Lapp to pick up the win. 2006 track champion Clint Roehrs, Mark Rogers and Kevin Kondelka completed the front five.

High Falls, N.Y.'s Don Williams officially completed his return to weekly racing at Accord by winning the 20-lap Pro Stock feature over Elwood Hewitt. Williams darted into the lead at the start and led the entire distance, picking through heavy lapped traffic in the waning laps of the event.

Hewitt, of Saugerties, N.Y., rallied for second after starting 10th. John Roese, George Christiana and longtime pavement racer Jerry Curry completed the front five.

In a Pure Stock finish that was nothing short of wild, New Paltz, N.Y.'s Joe Judge picked up the victory.

For the race's final five laps, Judge, Mike Deyo and Donald J. Williams (who led from the start), put on an intense three-car fight for the lead. Williams, looking for his first-ever win, used the middle of the track, while Judge tried the bottom and Deyo the top through each set of turns.

On the last lap, Deyo pulled even with Williams entering turn three. Attempting to block that attempt, Williams carried Deyo's No. 14 up the track. That opened the inside line for Judge.

Williams broke loose exiting turn four and shot across the track into Judge, crushing the right side of Judge's No. 3J before shooting across the frontstretch into Deyo.

As Judge crossed the line sideways to win, Williams and Deyo came to rest in a mangled heap 10 feet shy of the finish line.

Paul Aragon Jr., Bill Judge, Scott Ackerley and John Woinoski finished second through fifth in that order.

Racing resumes at the Big A on Sept. 22 with open competition Modifieds, Sportsman, Spec Sportsman, Mini-Sprints, Pro Stocks and Pure Stocks. Gates open at 4:30 p.m., with hot laps at 6:15 p.m. and racing at 7 p.m. All divisions will draw for starting position.

For more info, contact the track office at: (845) 626-3478 or visit the website: www.accordspeedway.com.

BIG A NOTES: Despite the late notice of the rain date (promoter Gary Palmer made the decision on Friday), the "Run What You Brung" Modifieds and Sportsman turned out in full force, with 24 Mods and 23 Sportsman signing into the pit area....

Ryan Stortini hopped back into his self-owned No. 7 Troyer SLR after driving for the Lutes brothers all season. Stortini had a stellar run, despite driving a car with conventional DIRT-legal windows. He won a heat and placed sixth in the feature....

Another ride change: Kevin Duryea, whose rookie 358-Mod season included a top-five finish in the point standings, took the wheel of the Donnie and LeAura Downes-owned No. 40 previously driven by Andy Bachetti....

Rich Ricci Jr. was leading the third Modified heat when his car came to a grinding halt in turn three (and was hit by John McGill, who was already committed to the outside line).

Ricci's malfunction: a torsion arm pulled out, breaking the spring-bar, shock and causing havoc to the car's rear suspension....

While he isn't a regular at Accord, Craig Mitchell's starts there have been successful. In four races, he's finished fifth (Sportsman), ninth (358) and fourth and second (big-block)....

Longtime Danbury (Conn.) Racearena competitor Danny Archiere emerged from retirement to run in the Modified program. He was the first alternate and ended up starting the feature when Mark Pullen scratched with engine woes....

What a turnaround for Chris Weaver, who raced on Friday night at Redline Raceway in central Pennsylvania, then got word of Accord's rain date and dashed from his Binghamton, N.Y., home to the Big A for Saturday's program....

Jason Hamilton's near three-hour tow to Accord was made longer by two flat tires on his trailer en route to the track....

Veteran Moc-A-Tek (Pa.) driver Joe 'the President' Eisenhauer shook off the mothballs, entering the Modified "Run What You Brung" with his No. 47....

Among the more exotic-looking Mods were Joey Barbagallo Jr.'s No. 53 (which ran a Sprint-Car wing off the Davie Franek car) and Eric Acquaro's No. 70 (with a wing and extended side panel)....

TEIXEIRAS POLARIS RACE SUMMARY
Modified "Run What You Brung" Feature Finish: MIKE RICCI, Craig Mitchell, J.R. Heffner, Jason Hamilton, Rich Ricci Jr., Ryan Stortini, Kevin Duryea, Tom Hindley, Joey Barbagallo Jr., Dom Roselli, Scott Ferrier, Vinnie DeCicco, Tony Kawalchuk, Joe Eisenhauer, Eric J. Acquaro, John McGill, Rick Mill, Chris Weaver, Danny Archiere, Chris Kervatt.
Scratch: Mark Pullen.
Did Not Qualify: Kip Lowitz, Elwood Hewitt, Don Williams.

Sportsman Feature Finish: RICH RICCI JR., Bobby Hentschel, Jamie Yannone, Mike Ruggiero, Phil Recchio, Danny Tyler, Howard Jarvis, Justin Gozzi, Ted DeGroat, Jim House, Michael Storms, Joe Giachinta, Ken Ferrier, Rick Raisner, Al Archiere, Glenn Daley, Charlie Winne, Steve Krom, Shane Jablonka, Larry Hendershot.
Did Not Qualify: Eric Moon, Greg Hocking, Willy Auchmoody.

Spec Sportsman Feature Finish: MIKE VAN TASSEL, Jeff Hager, Willy Auchmoody, Jason Thew.

Mini-Sprint Feature Finish: JOHN LODINI, Todd Lapp, Clint Roehrs, Mark Rogers, Kevin Kondelka, Gary Reyer, Tim Lapp.

Pro Stock Feature Finish: DON WILLIAMS, Elwood Hewitt, John Roese, George Christiana, Jerry Curry, Adam Douglas, Bob Johnson, Norbert Bracklow, Edgar Hedges, Chip Martin, Jim Grippin, Al Christiana, John Rood, Ronnie Nuzzaro, Eugene Morton, James DeCicco III, Scott Mill, Kenny Atkins.
Disqualified: Mark Lathrop.
Did Not Start: Matt Curry.
Did Not Qualify: Leon Shauger, Dave Slate, Pete Pollender.

Pure Stock Feature Finish: JOE JUDGE, Paul Aragon Jr., Bill Judge, Scott Ackerley, John Woinoski, Chris Kanuk, Gary Ronk, Donald J. Williams, Mike Deyo.
---