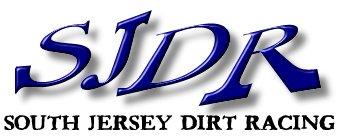 Thunder Alley
News & Race Results

09/18/06
---
Dunn Grabs First Thunder Alley Checkers

In the 30 lap Modified feature; Tyler Bartlett and Jeff Sykes led the field of 21 cars to the green flag. Bartlett took over the early lead with Jeff Sykes, Larry Welling, Bob Bennett and Billy Dunn rounding out the top five. Dunn worked quickly around Welling and Sykes to take over position number two and began to set his sights on the leader. On lap five the red flag flew when Adam Roberts and Timmy Sears went upside down on the front stretch, both drivers were okay. When racing action resumed, Tyler Bartlett kept command of the field while Larry Welling and Ryan Bartlett rounded out the top three. Billy Dunn was making his presence known as he was racing three wide to take over the third position. Billy Dunn moved high around Tyler Bartlett to take over the lead on the field while Larry Welling, Ryan Bartlett and Paul Kinney rounded out the top five. Frankie Caprara moved under Paul Kinney to take over the fifth position while the Bartlett brothers battled in front of him for fourth. Caprara moved quickly through the top five and moved under Ryan Bartlett to take over the second position. Caprara then set his sights on the Billy Dunn machine. Pat O'Brien moved into the fifth position by moving under Larry Welling while Pat's brother Tim tried to enter the top five. When the checkered flag flew, Billy Dunn picked up his first Thunder Alley checkered flag with Frankie Caprara and Pat O'Brien rounding out the top three.
In the 20 lap Sportsman feature, Tyler Rand and Brandon Sweet led the field to green. Jack Meeks moved from his fourth place starting position to power around the top and go to lead lap one. Tyler Rand held onto the second position while Chris Raabe powered underneath Brandon Sweet to take over position number three. Mark Webb moved into position number three by moving by Tyler Rand. Mark Webb wasted no time as he swung around Raabe to attempt to take position two while Raabe worked on Jack Meeks for the lead. Billy Eisele took advantage of the battle as he moved under Webb to take position number three. Chris Raabe took the lead from Jacks Meeks as he moved into the lead but Meeks fought back to take over the top spot. Chris Raabe fought back as he took over the lead on the field and ultimately the win. Raabe went on to collect win number four at Thunder Alley.
In the four cylinder foreign feature, OJ White and Michael Stewart led the field to green with Stewart taking the early lead. Robert Martin took over command of the race at the half way point of the race. Robert Martin would go on to pick up the win. In the four cylinder domestic feature, Brian McConnell led the field to green and went on to pick up the win. Steve Malbouf and Jake McConnell rounded out the top three.
In the truck feature, Kris Bice led Kevin Bice to the green flag. Kris Bice would lead from green to checkered with Mike Durham and Mike Thomas rounding out the top three. In the 6/8 Cylinder feature event Matt Zira picked up the 6 cylinder win, while Bill Youngs picked up the 8 cylinder win.
Next week Thunder Alley Speed Park will close out their 2006 season with the crowning of our track champions with a double points night for all divisions. In the Modified division, Frankie Caprara holds a solid lead over Ryan Bartlett; and in the 358 Modified division Pat O'Brien leads the field. Chris Higgins holds a slim four point lead over Jack Meeks going into the final points night.
In the four cylinder foreign division, Mike Durham has a 22 point lead over Robert Martin. In the four cylinder domestic feature, Mike Trapp has a slim two point lead over Steve Malbouf, with a mere two points back to Jake McConnell. In the 6 cylinder feature, Matt Zira leads the points, while Bill Youngs leads the 8 cylinders and Mike Durham leads the truck division.
Racing action begins at 7:30pm, with gates opening at 5:30. For more information contact the speedway office at (315) 658-4431, or the tracks website at www.thunderalleyspeedpark.com.

Quick Results
Modified (30 Laps)- BILLY DUNN, Frankie Caprara, Pat O'Brien (SB), Ryan Bartlett, Tim O'Brien, Larry Welling (SB), Lance Willix (SB), Jeff Sykes (SB), Mike Adderly (SB), Jason Potter, Larry Welling Sr. (SB), Tim Sears, Paul Kinney (SB), Tyler Bartlett, Bob Bennett, Zach Aubertine, Steve Bilow (SB), Adam Roberts (SB), Cricket Mandigo (SB), Tim Harris, Todd Stewart (SB)

Sportsman (20 Laps)- CHRIS RAABE, Billy Eisele, Jack Meeks, Brandon Sweet, Tyler Rand, Bobby Herrington, Jordan Bennett, Dana Aikins, Dan Ferguson, Mark Webb, Chris Higgins

4 Cylinder Domestic – BRIAN MCCONNELL, Steve Malbouf, Jake McConnell, Jock Symonds, Dan Way, Robert Scott, Randy Bowman, Chuck Monica, Bob Teft, Larry Teft, Dave Travis, Ben Van Tassel, Mike Trapp, Jim Quinn

4 Cylinder Foreign- ROBERT MARTIN, Michael Stewart, Nelson Bice, Steve Morris, William Law, Travis Rivers, Phillip Black, Mike Durham, Don Woodworth, Jessica Powers, OJ White, JR Durham

6/8 Cylinder- Matt Zira, Scott Lampson, Verne Harris, Jiggs Jones – Bill Youngs, Rick Frisco, Al Harris, Russell Bice

Trucks – KRIS BICE, Mike Durham, Mike Thomas, Dustin Van Tassel, David Blair Jr., John Van Tassel, David Castor
---
Willix Grabs First Modified Checkered at Thunder Alley

Evans Mills, NY…
In the 30 lap Modified feature, Jeff Sykes and Tyler Bartlett led the field to Matt Burdick's green flag. Sykes took over the early lead with Bob Bennett and Paul Kinney rounding out the top three. Lance Willix moved quickly into the top six and began to apply pressure to the back of Ryan Bartlett. Willix moved under Bartlett to take over the fifth position, while Billy Dunn, Tim O'Brien and Frankie Caprara threatened the top five. Paul Kinney moved high around Bob Bennett to take over the second position while Jeff Sykes still led the field. Lance Willix moved high around Bob Bennett to take over the third position while Tim O'Brien moved under Ryan Bartlett to take over fifth. Tim O'Brien moved under Bob Bennett to take over the fourth position while Lance Willix moved high around Paul Kinney to take over the second position. Frankie Caprara moved under Ryan Bartlett to take over the fifth position. Lance Willix then moved high around Jeff Sykes to take over the lead while Pat O'Brien took over the fourth and fifth position from Tim O'Brien and Frankie Caprara. Sykes fought back as he took over command of the field with three laps to go in the feature event. Willix then moved high around Sykes to take over the lead of the field, while Pat O'Brien moved around Paul Kinney to take over third. When the checkered flag flew, Lance Willix picked up his first modified feature win.
In the 20 lap Sportsman Feature, Marcel Pecore and Tyler Rand led the field to green with Pecore taking the early lead on the field. Chris Raabe and Jack Meeks quickly moved under Tyler Rand and Bobby Herrington taking over the second and third position. Chris Higgins wasted no time as he quickly worked into the top five and made his way into the second position by lap three while Mark Webb, Marcel Pecore and Jack Meeks rounded out the top five. Jack Meeks moved under Jordan Bennett and Mark Webb to take over the third position as he set his sights on Chris Raabe and Chris Higgins who led the field in first and second. When the checkered flag flew, Raabe would go on to pick up win number three at Thunder Alley in 2006.
In the four cylinder foreign feature, OJ White and Travis Rivers led the field to green. Rivers took over the lead of the field while Robert Martin filled into the second position. Robert Martin moved to the front of the field but his lead was short lived as JR Durham quickly took command. When the checkered flag flew, JR Durham picked up the win with Robert Martin and Mike Durham rounding out the top three.
In the four cylinder domestic feature, Chuck Monica and Jeff Trapp led the field to green. Chuck Monica took the early lead on the field, leading the first two laps before Jake McConnell took over command of the field. McConnell would go on to pick up the win while Steve Malbouf and Randy Bowman would round out the top three.
In the truck feature, Mike Durham picked up the win with David Blair Jr. and Kris Bice rounded out the top three. Bill Youngs, Al Harris and Russell Bice rounded out the top three in the 8 cylinder division. Jiggs Jones, Matt Zira and Verne Harris round out the top three in the 6 cylinder division.
Next week Thunder Alley will host a regular show for all division with a special appearance by the Mid-State Vintage Stock Car Club as well as Spectator Races. Gates open at 5:30 with racing beginning promptly at 7:30pm. For more information contact the track office at (315) 658-4431 or the tracks website at www.Thunderalleyspeedpark.com.

Quick Results
Modified (30 Laps)- LANCE WILLIX (SB), Pat O'Brien (SB), Paul Kinney (SB), Tim O'Brien, Frankie Caprara, Zach Aubertine, Jeff Sykes (SB), Mike Adderly (SB), Jason Potter, Larry Welling (SB), Tim Sears, Bob Bennett, Billy Dunn, Tyler Bartlett, Ryan Bartlett, Larry Welling Sr. –DNS (SB)

Sportsman (15 Laps)- CHRIS RAABE, Chris Higgins, Jack Meeks, Mark Webb, Billy Eisele, Jordan Bennett, Brandon Sweet, Marcel Pecore, Bobby Herrington, John Juhl II, Josh Van Brocklin, Dan Ferguson, Tyler Rand

4 Cylinder Domestic- JAKE MCCONNELL, Steve Malbouf, Randy Bowman, Mike Trapp, Dan Way, Dave Travis, Bob Teft, Jeff Trapp, Larry Teft, Brian McConnell, Jim Quinn, Ben Van Tassel, Chuck Monica, Thren Pankey, Robert Scott

4 Cylinder Foreign- JR DURHAM, Robert Martin, Mike Durham, Steve Morris, OJ White, Michael Stewart, William Law, Travis Rivers, Nelson Bice, BJ Stevens, Don Woodworth, Jessica Power

6/8 Cylinder – Bill Youngs, Al Harris, Russell Bice, Rick Frisco – Jiggs Jones, Matt Zira, Verne Harris, Jake Woodward, Scott Lampson (DNS)

Truck – MIKE DURHAM, David Blair Jr., Kris Bice, Kevin Bice, Mike Thomas, John Van Tassell (DNS)
---
O'Brien, Eisele and Verne Take Wins at Thunder Alley

Evans Mills NY…
Billy Eisele and Mark Webb led the field to green in the 20 lap Sportsman Feature. Eisele took over the early lead heading into turn one while Mark Webb, Chris Raabe, Bobby Herrington and Chris Higgins rounded out the top five. Higgins moved quickly under Herrington to take over the fourth position while Jack Meeks followed in suite to take over position number five. Higgins then powered under Chris Raabe to enter the top three. Webb and Higgins would try and track down Eisele but it was not enough as Billy Eisele took his first win at Thunder Alley in 2006.
Tyler Bartlett and Jason Potter led the field to Matt Burdick's green flag in the Modified division. Potter jumped out to take the early command on the field while Mike Adderly and Tim Sears battled for second and third. Billy Dunn moved under Tyler Bartlett to take over the fifth position while Bob Bennett followed Dunn to take over sixth. Billy Dunn moved high around Tim Sears to gain control of the third position while Frankie Caprara and Pat O'Brien staged a heavy battled for seventh and eighth positions. Pat O'Brien moved quickly through the field and was able to over take the fourth position from Tim Sears on lap 22 of the 30 lap feature event. O'Brien would moved under Billy Dunn to take over the third position as he set his sights on Adderly and Potter in the top two positions. Frankie Caprara moved under Tim Sears to take over the fifth position as he began his charge to the front. O'Brien would move high around Adderly to take over the second position as he began to work the high side of Potter for the lead, and he would succeed as O'Brien would go on to pick up the win, his fourth in a row at Thunder Alley.
Dave Pope and Josh Verne led the field to green with Verne taking the lead on the field. Ken Hamm would move into the second position. Verne would lead from green to checkers as he picked up the win. Dave Pope would take the points championship, as the purestock division would complete their final points night at Thunder Alley Speed Park.
In the four cylinder foreign division, JR Durham picked up the feature win with Nelson Bice and Robert Martin rounding out the top three. Jake McConnell grabbed the four cylinder domestic feature win while Steve Malbouf and Robert Scott rounded out the top three. In the truck feature, Mike Durham picked up the win over Russell Bice and Dustin Van Tassel. Bill Youngs picked up the 8 cylinder feature and Jiggs Jones took the 6 cylinder feature.
Next week the Central New York Mini Sprints will be in action along with the Modified, Sportsman and thunder car divisions. The One on One Spectator races will also be held at Thunder Alley for the three remaining weeks left on the schedule. Gates open at 5pm, with racing starting at 7:30. For more information contact the speedway office at (315) 658-4431 or the tracks website at www.thunderalleyspeedpark.com.

Quick Results
Modified (30 Laps) – PAT O'BRIEN (SB), Jason Potter, Mike Adderly (SB), Frankie Caprara, Billy Dunn, Lance Willix (SB), Tim Sears, Ryan Bartlett, Tim O'Brien, Jeff Sykes (SB), Zach Aubertine, Larry Welling (SB), Bob Bennett, Paul Kinney (SB), Tyler BArtlett

Sportsman (20 Laps) – BILLY EISELE , Mark Webb, Chris Raabe, Chris Higgins, Jack Meeks, Bobby Herrington, Brandon Sweet, Marcel Pecore, Tyler Rand, Jordan Bennett, Dan Ferguson

Purestock (15 laps) – JOSH VERNE, Ken Hamm, Dave Pope, Eric Stores

4 Cylinder Domestic- JAKE MCCONNELL, Steve Malbouf, Robert Scott, Mike Trapp, Randy Bowman, Brian McConnell, Dan Way, Jeff Trapp, Dave Travis, Bob Teft, Chuck Monica, Ben Van Tassel, Thren Pankey, Jim Quinn, Larry Teft (DNS)

4 Cylinder Foreign- JR DURHAM, Nelson Bice, Robert Martin, Mike Durham, Travis Rivers, Paul Smith, Steve Morris, Don Woodworth, OJ White, Michael Stewart

6/8 Cylinder- Bill Youngs, Al Harris – Jiggs Jones, Scott Lampson, Matt Zira, Verne Harris

Trucks – MIKE DURHAM, Russell Bice, Dustin Van Tassel, David Blair Jr., Kevin Bice, Kris Bice, John Van Tassel, Mike Thomas
---
O'Brien, Bennett, and Verne Take Thunder Alley Wins

Evans Mills NY….
Thunder Alley Speed Park offered a action pack show with a complete show for all divisions sponsored by Watertown Concrete, as well as one on one spectators and autograph night.
In the 30 lap modified feature Tim Sears and Jason Potter led the field to green with Sears taking the lead over Potter, Ryan Bartlett, Bob Bennett and Tim O'Brien. Frankie Caprara moved around O'Brien to take over the fourth position and set charge on Bob Bennett in fourth. Caparara moved high around Bennett and took over fourth while Pat O'Brien moved around Paul Kinney and Bob Bennett to take over the fourth position. Frankie Caprara and Pat O'Brien moved under Tyler Bartlett to take over second and third as they set their sights on Tim Sears who led the field. Pat O'Brien moved under Frankie Caprara and Tim Sears to take over the lead while Caprara followed to take over the second position. O'Brien went on to collect another win at Thunder Alley in 2006.
In the 20-lap sportsman feature, Tyler Rand and Jordan Bennett led the field to Matt Burdick's green flag with Bennett taking the lead on the field. Mark Webb swung high around the speedway and took over the second position. Chris Raabe moved from his fifth place position under Bobby Harrington and Chris Higgins to take over the fourth position. Chris Higgins moved forward as he took two cars on the restart to take over the second position, while Jack Meeks moved high around Billy Eisele to enter the top five.
Meeks then moved under Chris Raabe to take over the third position while Mark Webb moved by Eisele to take over fifth. Chris Higgins and Jack Meeks would try and track down Bennett but it was not enough as Bennett would pick up win two on the season.
In the Purestock Feature, Josh Verne and Dave Pope led the field to the green flag. Verne took over command of the field while Dave Pope and Brandon Warner followed in suite. Philip Walker moved under Brandon Warner to take over the third position and set his sights on the top two who had begun to pull away from the field. On a lap twelve restart, Dave Pope suffered a flat tire, which knocked him out of the race. Dana Aikins moved high around Brandon Warner to take over the second position. Brandon Warner was able to get the position back and bring Philip Walker with him, but it was not enough time to catch Josh Verne who picked up the win.
In the Thunder Car Divisions, Bill Youngs picked up the win in the 8 cylinder division, while Jiggs Jones picked up the 6 cylinder feature win. Mike Durham grabbed the truck win, while Jake McConnell took the 4 cylinder domestic and Mike Durham took the 4 cylinder foreign.
Next Friday night at Thunder Alley, all regular divisions will be in action. The speedway will also host a Kids Poster Night. For more information contact the speedway office at 315-658-4431 or the tracks website at www.thunderalleyspeedpark.com.

Quick Results
Modified (30 Laps) – PAT O'BRIEN (SB), Frankie Caprara, Tim Sears, Ryan Bartlett, Paul Kinney (SB), Bob Bennett, Billy Dunn, Larry Welling (SB), Tim O'Brien, Justin Mason (SB), Zach Aubertine, Jason Potter, Ryan Phelps, Steve Roberts (SB), Mike Adderly (SB), Tim Kerr (SB), Tyler Bartlett, Lance Willix (SB), Jeff Sykes (DNS)
Sportsman (20 Laps)- JORDAN BENNETT, Chris Higgins, Jack Meeks, Chris Raabe, Mark Webb, Bobby Herrington, Brandon Sweet, Marcel Pecore, Tyler Rand, Billy Eisele

Purestock (15 Laps) – JOSH VERNE, Brandon Warner, Phillip Walker, Adam Turner, Dave Pope, Dana Aikins (DQ)

4 Cylinder Domestic – JAKE MCCONNELL, Randy Bowman, Dan Way, Steve Malbouf, Bob Teft, Dave Travis, Jeff Trapp, Ben Van Tassell, Ross Brown, Jim Quinn, Thren Pankey, Larry Teft, Brian McConnell, Mike Trapp, Chuck Monica, Robert Scott, Jock Symonds

4 Cylinder Foreign – MIKE DURHAM, Nelson Bice, Michael Stewart, Travis Rivers, JR Durham, OJ White, Mike Parker, Don Woodworth, Morgan Young, Robert Martin

6/8 Cylinder – Bill Youngs, Al Harris – Jiggs Jones, Verne Harris, Matt Zira, Scott Lampson

Trucks – MIKE DURHAM, David Blair Jr., Kevin Bice, Russell Bice, Dustin Van Tassell, Kris Bice, John Van Tassell
---
O'Brien, Meeks, Edgar and Mannise Grab Thunder Alley Checkers

Evans Mills NY… It was a beautiful summer evening with Modifieds, Sportsman, Pure stocks, Thunder Cars and a special appearance by the IMCA Modified for a Canadian/American Shootout.
In the 30 lap Modified Feature, Bob Bennett and Ryan Bartlett led the field to green with Bennett taking over the lead of the field. Lance Willix moved high around Tim Sears to take over the fifth position and set his sights on fourth place Tim O'Brien. Willix moved himself high around Potter and Tim O'Brien to take over the third position while Pat O'Brien moved under Potter and Sears to take over fifth. Lance Willix moved high around Ryan Bartlett and the next lap took over the top spot from Bob Bennett. Frank Caprara moved around Bartlett to pick up the sixth position and began his assault on the top five. Frank Caprara moved under Pat O'Brien and Ryan Bartlett to take over the fourth position while Pat O'Brien followed Caprara's move under Bartlett to take over fifth. Pat O'Brien moved high around Caprara, Tim O'Brien and Bob Bennett in one lap to enter the second position. Pat O'Brien moved around Willix on a lap 17 restart to take command on the field. Paul Kinney moved under Frank Caprara and Bob Bennett to take over the fourth position, while Tim O'Brien moved under Lance Willix for second. Paul Kinney then moved under Lance Willix to take position number three and set his sights on the O'Brien brothers filling positions one and two. Paul Kinney and Frank Caprara would try their best but would be unable to take away positions one and two as Pat O'Brien picked up the win.
In the 20 lap Sportsman Feature, Rick McCready and Mark Webb led the field to green with Webb jumping out to the lead on the field. Jack Meeks followed in line behind Webb while Rick McCready, Chris Higgins and Chris Raabe rounded out the top five. Jack Meeks slid under Webb to take over the lead of the field. Chris Higgins followed Meeks and took control over the third position by moving under Rick McCready. Brandon Sweet powered under Bobby Herrington to enter the top five and began to set his sights on Rick McCready. Sweet was able to conquer as he moved under McCready for third. Chris Higgins moved around Mark Webb to take over the second position and set his sights on Jack Meeks. It wasn't enough; as Meeks would go on to collect his first Thunder Alley win in 2006.
Neal Edgar and John Mason led the field to green in our Canadian/American IMCA Challenge. Edgar jumped out to the early lead with John Mason and Dan Hilts rounding out the top three. Charlie Sandercock moved under Keith Doxtater to take over the fourth position and began to apply pressure to Hilts. Sandercock was able to get under Hilts and Doxtater followed as they took over the third and fourth positions. Brian Hudson moved around Hilts to take over the fifth position while John Mason tried to move under Edgar. On lap fifteen, Mason spun out in turn two and allowed Keith Doxtater to sit on the back bumper of Neal Edgar. Sandercock moved into the second position moving under Doxtater and began to track down the leader. Sandercock would try to put his number 57 ahead of Edgar but was unsuccessful, as Edgar would win the Canadian/American IMCA Championship.
Josh Verne and Dave Mannise led the field to green in the pure stock feature while Josh Verne took over command of the field. Dave Mannise moved under Verne to take over the top spot, while Dave Pope followed Mannise pushing Verne back into the third position. Dana Aikins moved under Ron Hawker to take the fourth position. Dave Pope brought out a yellow on lap 11 as he suffered from a right rear flag. Josh Verne and Dana Aikins took over the second and third position while Ron Hawker moved under Aikins to take around the third position. Dave Mannise would pick up the checkers in the pure stock feature, holding off the hard charging Josh Verne and Ron Hawker.
In the 4 cylinder foreign division, Nelson Bice and OJ White led the field to green with OJ taking the lead of the field. On lap four, Mike Durham would move past OJ to take away the top spot. Wayne Martin would quickly moved into second pushing White back to third with Mike Parker and Nelson Bice rounding out the top five. Durham would pick up the win.
In the 4 cylinder domestic feature, Brian McConnell and Jock Symonds led the field to green. Symonds would take over the lead until lap two when Robert Scott would take command. Scott would battle with Jim Quinn for two laps but when the checkers flew, Scott picked up the win.
Mike Durham picked up the truck feature, Bill Young picked up the 8 cylinder and Durham also picked up the 6 cylinder feature event.
Next week at Thunder Alley Speed Park regular racing action resumes. Modifieds, Pure stocks and the Thunder cars will run a regular show while the Sportsman will host a Twin 15 event. Racing begins at 7:30 with gates opening at 5:30. For more information contact the speedway office at 315-658-4431 or the tracks website at www.thunderalleyspeedpark.com.

Quick Results
Modified (30 Laps) – PAT O'BRIEN (SB), Tim O'Brien, Paul Kinney (SB), Frank Caprara, Bob Bennett, Billy Cook (SB), Billy Dunn, Mike Adderly (SB), Ryan Bartlett, Jason Potter, Larry Welling (SB), Paul Pekkonen (SB), Lance Willix (SB), Tim Sears, Justin Mason (SB), Tyler Bartlett

Sportsman (20 Laps) - JACK MEEKS, Chris Higgins, Mark Webb, Brandon Sweet, Billy Eisele, Bobby Herrington, Chris Raabe, Ryan Poole, Tyler Rand, Jordan Bennett, Rick McCready, Kevin Phillips II, Stewart Garrison, Jeff Robinson

IMCA Challenge (25 Laps) – NEAL EDGAR, Charlie Sandercock, Keith Doxtater, Terry Hunt, Phill Potts, Pat Monsigneur, Jeff Sallans, Brian Hudson, John Mason, Mike McCrory, Doug O'Blenis, Brandon Mowatt, Dan Hilts, Tom Conklin, Elmer Stevenson, Chris Taylor (DNS)

Pure stocks (15 Laps) – DAVE MANNISE, Josh Verne, Ron Hawker, Eric Stores, Dave Pope, Dana Aikins.

4 Cylinder Foreign – MIKE DURHAM, Robert Martin, OJ White, Nelson Bice, Mike Parker, Michael Stewart, Travis Rivers, Don Woodworth, Russell Bice, JR Durham, Morgan Young, Colby Goodale (DNS), Danny Brown (DNS)

4 Cylinder Domestic – ROBERT SCOTT, Jock Symonds, Mike Trapp, Dave Travis, Jake McConnell, Rick Petrie, Randy Bowman, Brian McConnell, Steve Malbouf, Chuck Monica, Bob Teft, Dan Way, Larry Teft, Jeff Trapp, Thren Pankey, Jim Quinn, Ben Van Tassell

6/8 Cylinder – Billy Young – Matt Zira, Verne Harris, Scott Lampson, Jiggs Jones (DNS)

Truck – MIKE DURHAM, Kris Bice, David Blair Jr., Russell Bice, John Van Tassell, Kevin Bice
---
Adderly, Herrington, & Pope Take Thunder Alley Checkers

Evans Mills NY… Thunder Alley Speed Park was back in action on a beautiful Friday night with the 20-lap sportsman feature. Bobby Herrington and Tyler Rand started on the front row with Herrington taking the lead. Brandon Sweet moved into second from his third place starting position, while Jack Meeks took over the third position. Chris Higgins applied pressure to Jack Meeks back bumper by lap six and tried to slide under him while Mark Webb watched from his fifth place position. A yellow flag on lap 18 bunched the field up and allowed Sweet and Bellinger to sit on Herrington's back bumper. Higgins slid under Meeks and took over the third position but it was not enough as Herrington picked up his first feature win.

In the 30 lap Modified feature, Mike Adderly and Tim Sears sat on the front row with Adderly taking on the early lead of the field. Tyler Bartlett, Jason Potter and Lance Willix rounded out the top five on the initial start. Tim O'Brien, Frank Caprara and Pat O'Brien staged a healthy battle for the six, seven and eight positions. Caprara moved around both O'Brien brothers and Jason Potter to take over the fifth position. Pat O'Brien then took the opportunity to move high around his brother Tim for the seventh position and began to make an assault on the top six. Frank Caprara moved high around Lance Willis and Tyler Bartlett to take over the third position. Tim O'Brien moved under Jason Potter to take over the fifth position. Pat O'Brien moved around Frankie Caprara to take over the third position on lap 26 and began to look at Adderly for the lead, but was unable to pick up the win as Adderly picked up win number one on the season.

In the 15-lap purestock feature, Dana Aikins and Brian Holder led the field to green with Aikins taking over the lead. Dave Pope would move into second from his fifth place starting position. By lap five Dave Pope moved high around Aikins in turn one to take over the lead while Aikins, Josh Verne and Mike Cousins rounded out the top four. When the checkers flew, Dave Pope picked up his second win in a row.

In the four cylinder foreign feature, JR Durham and Mike Parker led the field to green, with Durham taking over the lead. Robert Martin quickly moved into second from his fourth place starting position with Colby Goodale, Mike Durham and Steve Morris rounding out the top five. Martin moved under Durham along with Goodale to take over the lead on the field. When the checkered flag flew, Robert Martin picked up the win.

In the four cylinder domestic feature, Larry Teft and Robert Smith led the field to green with Scott taking over the early lead. On lap five, Mike Trapp took over the lead of the field and took the win.

In the 6/8 cylinder feature, Bill Youngs and Al Harris led the field to green with Youngs taking the early lead on the field. Jiggs Jones quickly moved into second while Scott Lampman filled out the top three. When the checkered flag flew, Bill Youngs picked up the win in the 8 cylinder feature and Jiggs Jones picked up the 6 cylinder win.

In the truck feature, David Blair Jr and Kris Bice led the field to green with Blair taking the early lead. On lap four, Mike Durham took over the lead on the field but his lead was short lived as Kevin Bice took over the lead on the following lap.

Next week at Thunder Alley we will crown our midseason champion in all divisions with a double point's night. The Modified, Sportsman, Purestock and thunder car division will all be action. For more information contact the speedway office at (315) 658-4431 or the tracks website at www.thunderalleyspeedpark.com.

Quick Results
Modified (30 laps) – MIKE ADDERLY (SB), Pat O'Brien (SB), Tim Sears, Frank Caprara, Tim O'Brien, Lance Willix (SB), Jason Potter, Paul Kinney (SB), Bob Bennett, Tyler Bartlett, Adam Roberts (SB), Ryan Bartlett, Tim Harris

Sportsman (20 laps) – BOBBY HERRINGTON, Brandon Sweet, Chris Higgins, Jack Meeks, Mark Webb, Tyler Rand, Billy Eisele, Chris Raabe, Jordan Bennett, Amanda Whitney, Ryan Poole, Kevin Philips II, Jeff Robinson, Rick McCready

Purestocks (15 laps) – DAVE POPE, Dana Aikins, Josh Verne, Mike Cousins, Eric Stores, Ken Hamm, Brandon Warner, Brian Harbor, Troy Benedict, Al Doxtater (DNS)

4 Cylinder Domestic – MIKE TRAPP, Randy Bowman, Dave Travis, Bob Teft, Dan Way, Steve Malbouf, Robert Scott, Chuck Monica, Jock Symonds, Jim Quinn, Jeff Trapp, Larry Teft, Brian McConnell, Ben Van Tassel, Jake McConnell, Thren Pankey, OJ White (DNS)

4 Cylinder Foreign – ROBERT MARTIN, Mike Durham, JR Durham, Steve Morris, Michael Stewart, Travis Rivers, Colby Goodale, OJ White, James Batzer, Danny Brown, Don Woodworth, Mike Young, Nelson Bice, Mike Parker, John Holder (DNS)

6/8 Cylinder – Bill Youngs, Al Harris – Jiggs Jones, Scott Lampson, Matt Zira, Verne Harris

Truck – MIKE DURHAM, David Blair Jr., Kris Bice, Kevin Bice, John Van Tassel
---
O'Brien, Bellinger, and Pope are Victorious

Evans Mills… Mother Nature finally graced us with a beautiful night of racing after a week of rain at the Thunder Alley Speed Park in Evans Mills NY. The Central New York State Mini Sprints were on hand along with the Modifieds, Sportsman, Street Stocks, and all Thunder Car divisions.
The Sportsman division kicked off our feature action with Brandon Sweet and Chris Higgins filling out the front row. Higgins took the early lead with Brandon Sweet, Russ Hefti and Chris Raabe filling out the top four. Hefti and Raabe quickly moved under Sweet to take over the second and third positions. On a lap 2 restart, Chris Higgins, Russ Hefti, Chris Raabe, Brandon Sweet and Ray Besnahan led the field. Robbing Bellinger powered under Brandon Sweet, Chris Raabe and Roy Breshahan to take over the third position. Bellinger moved under Hefti and began to apply pressure to leader Higgins. Jack Meeks made his presence known as he slid under Mark Webb to take over the sixth position. Robby Bellinger raced side by side with Higgins before sliding under him to take over the lead. While Higgins and Hefti applied pressure to Bellinger it was not enough as Bellinger went on to collect the win.
In the Modified Feature, Lance Willix and Tyler Bartlett led the field to Matt Burdick's green flag with Willix taking the command of the field. Pat O'Brien slid under Tim Sears and began to apply pressure to Tyler Bartlett as he took the third position. Meanwhile Bill Gill and Frankie Caprara slid under Sears to take over the fourth and fifth positions. Pat O'Brien then commanded under Tyler Bartlett to take over the second position and set his sights on Lance Willix. On a lap 10 restart, Frankie Caprara took moved under Tyler Bartlett and Bill Gill to take over third while O'Brien began to apply pressure to Willix. O'Brien moved around Willix as they split a lap car to take the lead while Caprara began to apply pressure to Willix. Willix and Caprara were unable to pass O'Brien as he went on to pick up the checkers.
Dave Pope and Keith Doxtater led the field to green in the purestock feature with Pope taking the early lead. Josh Verne slid under Keith Doxtater to take over the second position while Eric Stores moved under Dana Aikins to take over fifth. Aikins quickly took back over the fifth position. Josh Verne would look to take the win away from Pope but was unsuccessful, as Pope would collect win number one at Thunder Alley in 2006.
In the four cylinder foreign feature, Don Woodworth and Robert Martin led the field to green with Nelson Bice taking over the lead from his fourth place starting position. On a lap four restart, Michael Stewart and Mike Durham slid into the top two pushing Martin back to third and Bice back to fourth. Martin fought back as he and Durham moved into one and two pushing Stewart back to fourth. When the checkered flag flew, Martin was able to pick up the win over Durham and Stewart.
In the four cylinder domestic feature, Robert Scott and Dave Travis led the field to green with Scott taking the early lead. On lap three, Travis was able to get underneath Scott to take the lead. Mike Trapp slid under Travis to take over the lead while Scott, Jake McConnell and Chuck Monica rounded out the top five. Trapp would then stretch out his lead on the field and go on to take the win.
In the truck feature, Mike Durham and John Van Tassell sat on the front row with Durham taking over the lead on the field. Kevin Bice would move into the second position, while Kris Bice would fight back. Kevin Bice would eventually take over second again with Durham taking the win.
In the 6/8 Cylinder Feature, Cole Murphy and Verne Harris led the field to green with Bill Youngs taking over the early lead. Al Harris and Matt Zira held out positions one and two. When the checkered flag flew, Bill Youngs picked up the 8 Cylinder Feature and Verne Harris picked up the 6 Cylinder win.
For more information on the CNYMS Feature race, please see the CNYMS Press Release. Next week at Thunder Alley all regular divisions will be back in action, including the thunder car division. The Midstate Vintage Stock Car Club will be in appearance in a two day trip to Thunder Alley and our sister track Can-Am. For more information contact the speedway office at (315658-4431 or our website at www.thunderalleyspeedpark.com.

Quick Results
Modified (30 Laps) PAT O'BRIEN(SB), Lance Willix (SB), Frankie Caprara, Tyler Bartlett, Paul Kinney(SB), Bill Gill, Ryan Bartlett, Jason Potter, Tim Sears, Tim Harris, Bob Bennett, Cricket Mandigo(SB), Tim O'Brien, Mike Adderly (DNS), Scott Parliament (DNS), Justin Mason (DNS)

Sportsman (20 Laps) – ROBBY BELLINGER, Chris Higgins, Russ Hefti, Ray Bresnahan, Chris Raabe, Jack Meeks, Mark Webb, Amanda Whitney, Jordan Bennett, Tyler Rand, Jeff Robinson, Brandon Sweet, Rick McCready, Bobby Herrington, Kevin Philips II

Street Stocks (15 Laps) – DAVE POPE, Josh Verne, Keith Doxtater, Jack Johnson, Dana Aikins, Eric Stores, Ken Hamm, Brian Holder, Dave Mannise, Dave Fetterly

Thunder Car Divisions
4 Cylinder Foreign – ROBERT MARTIN, Mike Durham, Michael Stewart, Colby Goodale, OJ White, Travis Rivers, Morgan Young, Danny Brown, Don Woodworth, Kevin Bice, Nelson Bice, Steve Morris, John Holder, Mike Durham, JR Durham

4 Cylinder Domestic – MIKE TRAPP, Jake McConnell, Dave Travis, Dan Way, Steve Malbouf, Chuck Monica, Robert Scott, Jim Quinn, Rick Petrie, Bob Teft, Jock Symonds, Larry Teft, Thren Pankey, Brian McConnell, Randy Bowman, OJ White, Ben VanTassell (DNS)

6/8 Cylinder – VERNE HARRIS, Matt Zira, Russell Bice, Cole Murphy (DNS), Bill Youngs, Al Harris

Trucks – MIKE DURHAM, Kevin Bice, Kris Bice, Russell Bice, John Van Tassell
---
Thunder Alley Results 6-2-06

Evans Mills NY…
After a week off due to Mother Nature, Thunder Alley in Evans Mills was back in action this past Friday evening. The Sportsman division began our feature action on the evening with rookie Brandon Sweet and Chris Raabe on the front row. Raabe jumped out to the early lead with Sweet and Chris Higgins filling out the top three. Jack Meeks moved under Higgins to enter the top three while Russ Hefti moved under Mark Webb to take over fifth. Raabe stretched out to a comfortable lead while Sweet, Meeks, Higgins and Hefti battled for the rest of the top five. Jack Meeks moved under Sweet while Higgins and Heft followed. Higgins bobbled in turn two allowing Hefti to get underneath him and take over the third position. A lap 12 restart caused Hefti to lose the left rear shock and send him pitside. Higgins moved under Meeks to take over second but Meeks quickly fought back as he and Higgins waged a battle, Meeks was finally able to gain the position. On lap 19, Meeks powered around Raabe to take over the lead but Raabe fought back to pick up the win. Meeks, Higgins, Rick McCready and Brandon Sweet rounded out the top five.
In the Modified Feature, Bill Gill and Tyler Bartlett led the field of 19 modified's to the green flag. Bartlett jumped out the early lead but Gill didn't let it stick as he moved under Bartlett in turn two. Paul Kinney moved under Justin Mason to enter the top five, while Tim O'Brien moved over Bartlett for third. Jason Potter and Paul Kinney moved under Bartlett to take over fourth and fifth. On lap six Tim O'Brien moved on the high side of Gill to take over the lead while his brother Pat O'Brien entered the top five. Paul Kinney made his way und Tyler Bartlett to take over the fifth position. On restart Paul Kinney and Pat O'Brien moved into second and third while Frank Caprara moved high around Ryan Bartlett to take over fifth. Caprara wasted no time as he quickly entered the top three and applied pressure to the top two as Kinney took over the lead from O'Brien. Frank Caprara moved under Kinney and O'Brien to take over the lead on lap 14 of the 30-lap feature event. The top five began to sting themselves out as Caprara took on a sizable lead over the rest of the field. Caprara began to maneuver his way through lap traffic but nothing was able to stop him as Caprara would go on to pick up his second win at Thunder Alley in 2006.
In the purestock feature Sid Harmer and Dana Aikens led the field to Matt Burdick's green flag with Aikens taking over the lead. Dave Mannise quickly made his way into the lead while Dave Pope moved into second. Josh Verne moved into third and set his sights on the leaders. Pope and Verne would try to pressure Mannise for the win but were unsuccessful as Mannise lead from green to checked picking up his third win in 2006.
In the Thunder Car Foreign Feature Travis Rivers and OJ White led the field to green. Rivers led the opening lap, when Mike Durham moved into the lead from his seventh place starting position. Durham would lead from green to checkered while OJ White and Nelson Bice rounded out the top three.
In the Thunder Car Domestic Feature, Robert Scott and Larry Teft led the field to green. Scott took over the initial lead on the field. On lap three, Rick Petrie took over command from his third place starting spot. Jim Quinn took the lead on lap five until Mike Trapp moved over Quinn in turn four to take the lead and the win.
In the six and eight cylinder Features, Scott Larryson and Al Harris picked up the checkers while Kris Bice won the truck feature.
Next week at Thunder Alley, all regular divisions will be back in action for a regular night of racing. For more information contact the speedway office at (315) 658-4431 or the tracks website at www.thunderalleyspeedpark.com.

Quick Results
Modified (30 Laps) – FRANK CAPRARA, Paul Kinney (SB), Tim O'Brien, Pat O'
Brien (SB), Ryan Bartlett, Scott Parliament (SB), Tim Sears, Jason Potter, Bill Gill, Tyler Bartlett, Billy Dunn, Justin Mason, Jeff Sykes (SB), Larry Welling (SB), Cricket Mandigo, Steve Bilow (SB), Lance Willix (SB), Mike Adderly (SB), Adam Roberts (NS)

Sportsman (20 Laps) – CHRIS RAABE, Jack Meeks, Chris Higgins, Rick McCready, Brandon Sweet, Mark Webb, Jordan Bennett, Tyler Rand, Bobby Herringer, Russ Hefti, Ray Bresnahan

Purestocks (15 Laps) – DAVE MANNISE, Dave Pope, Josh Verne, Bobby Burton, Jay O'Hara, Eric Stores, Dana Aikens, Ryan Harbor, Sid Harmer Sr.

4 Cylinder Foreign – MIKE DURHAM, OJ White, Nelson Bice, Michael Stewart, Travis Rivers, Mike Parker, Don Woodworth, Morgan Young, Colby Goodale, Robert Martin, JR Durham

4 Cylinder Domestic – MIKE TRAPP, Jim Quinn, Jake McConnell, Steve Malbouf, Robert Scott, Rick Petrie, Dan Way, Randy Bowman, Brian McConnell, Dave Travis, Chuck Monica, OJ White, Ben Van Tassel, Jeff Trapp, Thren Pankey, Jock Symonds, Bob Teft, Larry Teft, Johnny LaFaver

6/8 Cylinder - Scott Larryson, Matt Zira, Verne Harris, Cole Murphy (DNS) – Al Harris, Bill Youngs

Trucks – KRIS BICE, Mike Durham, Kevin Bice, David Blair, Jr. John Van Tassel, Sid Harmer, Sr.
---
Bartlett, Bresnahan, and Mannise Grab Checkers

Evan Mills NY…
After a week off due to Mother Nature, Thunder Alley Speed Park was back in action. In the 30 lap Modified Feature, Bob Bennett and Lance Willix led the field of 21 cars to Matt Burdick's green flag. Bennett took over the early lead while Bill Gill moved into second; Gill would follow Bennett around while Ryan Bartlett was knocking down his door. On lap four Bartlett would move around Gill to take over the second position, while Pat O'Brien would follow Bartlett. Ryan Jacobs moved into the top three by lap 8 and set his sights on O'Brien. The red flag would fly on lap four when Tim O'Brien would get together with Lance Willix sending O'Brien on his roof, Tim would walk away uninjured. When racing resumed, Bartlett quickly made his move around Bob Bennett with Ryan Jacobs and Pat O'Brien rounding out the top three. While Jacobs and O'Brien would try to catch Bartlett they were unsuccessful as Bartlett went on to collect his first win of 2006.
In the 20 lap Sportsman Feature, rookie Chris Raabe and Roy Bresnahan led the field to green. On the opening lap, Brad Kirkland spun out sending Russ Hefti over his roof and collecting Mark Webb, Jeff Robinson, and Brandon Sweet. Webb and Sweet would continue on the track when racing resumed. When the green flag flew again, Bresnahan and Raabe led the field while Chris Higgins applied pressure to them from his fifth place starting position. Higgins would grab the second position from Raabe on lap two; while Rob Pratt followed Higgins up into the third position. Pratt moved under Higgins on lap six and took over the third position. Pratt and Higgins would try to get past Bresnahan but were unable as Roy Bresnahan took the checkers.
In the Purestock division Sid Harmer, Sr., and Josh Verne commanded the field with Harmer taking the early lead. By lap three, the fifth place started of Dave Mannise took control of the field with Ken Hamm and Dave Pope filling out the top three. On lap five Dave Pope was able to move under Hamm to take away the second position. A few laps later, outside pole sitter Josh Verne was able to move under Dana Aikens to take over the third position. On lap 8 the yellow flag flew when pole sitter Sid Harmer stopped in turn two. When racing resumed Dave Pope would try multiple attempts at passing Mannise but would be unsuccessful as Mannise went on to take the checkers.
In the 4 Cylinder Foreign divisions, Travis Rivers and Mike Parker led the field to green with Rivers taking over the led of the field. On lap two, JR Durham would move under Parker for the second position, while Mike Durham would follow taking the third position away from Parker. On lap three Travis Rivers; the leader went pit side with a flat tire this inherited the win to Mike Durham. On lap seven, JR Durham would move under Mike for the lead. When the checkered flag flew it was Mike Durham with the win over JR Durham and Mike Parker.
In the 4 Cylinder Domestic Dave Travis and Dan Way led the field to green with Travis jumping out to the early lead. By lap five, Rick Petire made his way around Jake McConnell to take over the third position. On lap seven, Mike Trapp moved over Travis to take over the lead from his 11th place starting position. On the following lap Steve Malbouf would move under Johnny LaFaver and enter the top five, while Trapp, Way and Travis led the field. Coming across the line for the checkered, Randy Bowman would move under Steve Malbouf and collect a top give finish as Trapp took home the checkered.
In the 6 Cylinder division, Russell Bice held off a hard charging Matt Zira to pick up the win. In the 8 Cylinder's, Bill Youngs picked up the win over Al Harris and Mike Durham held off Kris Bice for the win in the truck division.
Next week at Thunder Alley, the track will host a $20 a car load night for all fans in solute to the Memorial Day weekend. The Modified, Sportsman and Purestock Divisions will be in action along with the Thunder Car divisions. For more information contact the speedway office at (315) 629-7223 or the tracks website at www.thunderalleyspeedpark.com.

Quick Results
Modified (30 Laps) – RYAN BARTLETT, Ryan Jacobs, Pat O'Brien (SB), Billy Dunn, Paul Kinney (SB), Bob Bennett, Mike Adderly (SB), Jason Potter, Frank Caprara, Justin Mason, Lance Willix (SB), Adam Roberts (SB), Billy Cook (SB), Cricket Mandigo, Kyle Dingwall (SB), Tim Sears, Bill Gill, Robbie Grant (SB), John Ramsey (SB), Tyler Bartlett, Tim O'Brien

Sportsman (20 Laps) – ROY BRESNAHAN, Rob Pratt, Chris Higgins, Jack Meeks, Chris Raabe, Mark Webb, Bobby Herrington, Jordan Bennett, Brandon Sweet, Tyler Rand, Brad Kirkland, Russ Hefti, Jeff Robinson

Purestocks (15 Laps) – DAVE MANNISE, Dave Pope, Josh Verne, Dana Aikens, Mike Cousins, Adam Turner, Ken Hamm, Sid Harmer,Sr.

4 Cylinder Foreign- MIKE COUSINS, JR Durham, Mike Parker, Robert Martin, Nelson Bice, Michael Stewart, OJ White, Don Woodworth, Travis Rivers, Colby Goodale (DNS)

4 Cylinder Domestic – MIKE TRAPP, Dan Way, Dave Travis, Jake McConnell, Randy Bowman, Steve Malbouf, Jim Quinn, Rick Petrie, Bob Teft, Chuck Monica, Brian McConnell, Johnny LaFaver, OJ White, Larry Teft, Jeff Trapp, Thren Pankey, Robert Scott (DNS), Ben Van Tassel (DNS)

6/8/Truck Feature – RUSSELL BICE, Matt Zira, Verne Harris, Scott Larryson - BILL YOUNGS, Al Harris – MIKE DURHAM, Kris Bice, David Blair, Jr., John Van Tassel
---
Copyright © 1998-2006 by South Jersey Dirt Racing/ToddJ All Rights Reserved. Born on date April 21, 1998