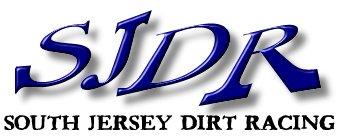 Premier Racing Association
News and Results
http://www.praracing.com/
09/18/06
---
Jasper Engines and Transmissions PRA Circle City 100
presented by the Sagamore Health Network

Labor Day may mark the official end of summer, but the Premier Racing Association's season is far from over. The Big Car Series will return to O'Reilly Raceway Park at Indianapolis on Wednesday night September 13th for the Jasper Engines and Transmissions Circle City 100 presented by the Sagamore Health Network.

"We welcome two outstanding Indiana based companies as title and presenting sponsors to our race on September 13th," stated PRA co-founder Jason Smith. "We're pleased they have both chosen to become involved in the Big Car Series."

Two Nascar Nextel Cup Series regulars, Ken Schrader and Ryan Newman, have both confirmed they will return to their open wheel roots that night.

For Schrader it will be his second appearance in a Big Car. He finished 18th at the July 5th PRA event at ORP. Ryan Newman, who was USAC's Silver Crown Champion in 1999, will be making his first appearance in the series.

Earlier in the year, when the Big Cars raced for the first time at ORP, Nascar Nextel Cup star Carl Edwards decided at the last moment to make a rare open wheel appearance and ended up in victory lane.

The racing world is still talking about the most recent PRA event at Stafford Motor Speedway on August 15th. After winning a 30-lap midget race, Bobby Santos III started last in the 22-car Big Car field, led the final 30-laps and won a $50,000 bonus from Valvoline.

Former Indiana 500 and Daytona 500 starter Chet Fillip leads the PRA Big Car driver standings after three races. He took over the points lead from Eric Gordon with a 6th place finish at Stafford.

Circle City 100 Qualifying begins at 6pm, with the 100 lap contest starting at 7:30. Adult tickets are $20. $15 for ages 11-15 with 10 and under free.
---
Bobby Santos, III Wins PRA Big Car and Midget Features at Stafford

With Stafford Speedway's Inaugural presentation of
CARQUEST Presents the Big One, drivers had a chance to make history
with the largest Northeastern payout ever offered with
the Valvoline $50,000 challenge. If a driver could win both
the 30-lap Midget race and then start last and win
the PRA Big Car Series race, then that driver would leave
Stafford Speedway with a $50,000 bonus provided by Valvoline,
CARQUEST Auto Parts, and Stafford Motor Speedway.

Bobby Santos, III first won the 30-lapmidget feature event,
and then went out and won the 100-lap PRA Big Car
Series race after starting shotgun on the field to leave Stafford
$50,000 richer.

Santos' night began with the 30-lap Midget feature. At the drop of
the green flag, Adam Cantor set the early pace. Cantor and Ben Seitz
then swapped the lead with a series of crossover moves with Cantor
prevailing to hold onto the top spot. Santos was the car on the move in the
early stages of the race, slicing through the field from his 12th
starting position.

Santos was third on lap-5, and on lap-8, he moved under Cantor to
take the race lead.Erica Santos lost an engine on lap-18, which collected
several cars and bunched up the field for a restart. Santos had to
contend with Dave Steele for the lead for the first several laps
after the race restarted, but once he cleared into the lead,
he drove away from Steele to score a dominating
win. Steele took second, with Ron Gregory, Teddy Beach, and Kyle
Nicholas rounding out the top-5 behind Santos.

In victory lane afterwards,
Santos said that he would indeed take his PRA Big Car Series ride to the
rear of the field and attempt to win the Valvoline $50,000 challenge.
Santos's run to riches then continued in the 100-lap PRA Big Car
Series race.

Dave Steele set fast time in qualifying with a time of 18.622
seconds. The top-6 qualifiers redraw for starting position with a
"Deal or No Deal" format where five qualifiers choose a suitcase and then
the fastest qualifier can either choose the remaining suitcase, or choose
another competitor's suitcase. Steele redrew the pole position, and he set
sail from the field at the drop of the green, quickly opening up a large
lead over the rest of the field.

After starting at the back of the pack, Santos was working his way
through traffic with a flurry of passes, taking to the low groove
in turn 1 and the high groove in turn 3.

"I learned that from watching Ted Christopher here," said Santos.
"I grew up watching him race here, and that's where he made all his passes,
low in turn 1 and up high in turn 3."

When Jimmy Kite brought out the first caution of the race on lap-22
when he hit the turn 4 wall and rolled over several times, Santos had
worked his way through the field to the 9th position. Steele continued to lead,
with Paul White second, and A.J. Fike third. Santos quickly took two spots
on the restart to move up to 7th, and was battling with Eric Gordon for
the sixth position when the two cars touched coming off turn 4, which sent
Gordon spinning and brought out the caution flag.

"I thought the race might have been over at that point," said
Santos. "It knocked the steering out and the car was definitely messed up after
that, but it was good enough to win."

The race restarted on lap-36 with Steele taking command out front.
Santos moved by Justin Barger for fourth on lap-40, and then took third
from Fike on lap-44. Three laps later, Santos went outside White
for second and then set his sights on Steele. Steele had built up
a sizeable advantage, which Santos was only able to reduce by
a fraction per lap. But once Steele began to hit lapped traffic,
Santos was able to close the gap to Steele in a
hurry.

On lap-56, while navigating lapped traffic, Santos got such
a run on Steele that he plowed into the back of Steele's car.
Both cars continued on, none the worse for wear. Santos tried
several moves to get around Steele, and he was finally able to
make a pass stick on lap-70.

The caution flew on lap-73 for a spin by Mike Roselli, which put
Steele right on Santos' bumper for the restart. Steele was able to hang
with Santos for a couple laps, but slowly began to pull away, and as the
laps counted down towards the 100th and final lap, Santos kept extending
his lead and he took the checkered flag and the $50,000 bonus that
went with it.

Steele finished second, with Fike, White, and Dave Darland rounding
out the top-5.

The 25-lap ARTS Truck Series feature took the green flag with a
flurry of action at the front of the field with Chris Correll taking the
early lead. Correll led the first several laps, but contact on lap-6 allowed
Bernie Singer to take over the lead. Singer would hold the lead until he
was black-flagged for loose sheet metal on lap-11, which handed the
lead back over to Correll. Gee Perry was storming towards the front, and he
took the lead from Correll on lap-13, with Walt Wosko following Perry past
Correll.

The final 12 laps of the race was a two-truck duel between Perry
and Wosko, with Wosko trying every inch of racetrack to take over the lead,
but he was unable to get around as Perry took the checkered flag by a truck
length. Wosko finished second, with Correll, Scott Gregory, and Shelly Perry
rounding out the top-5.

For more information about the PRA Big Car Series visit www.PRARacing.com.
---
Big Car Race Scheduled for Nashville Moved To A Later Date

The Premier Racing Association's "Big Car" race scheduled for
Wednesday August 9th at the Music City Motorplex in Nashville,
Tennessee will be run at a later, yet to be named date.

In making the announcement PRA Co-founder Jason Smith
said: "We had races scheduled just 6 days apart in two venues
several hundred miles apart. We didn't feel that was fair to our
teams and drivers, and so we decided to move the Nashville date to
sometime later this summer."

The Fairgrounds Music City Motorplex in Nashville will
run the Music City 100 on August 9th, a Nascar AutoZone Elite
Series event, featuring Nascar celebrities Ernie Irvan, Chad
Chaffin, Timothy Peters and Willie Allen. A portion of the ticket
proceeds from that event will benefit the Susan G. Koman Breast
Cancer Foundation.

The next race on the Big Car schedule will be at the
famous Stafford Motor Speedway in Stafford Springs, Connecticut.
Built some 126 years ago, the speedway was originally a half mile
horse racing facility for trotters and pacers. After World War II,
the track began hosting midget, sprint and stock car racing and has
become one of the most competitive and well maintained auto racing
facilities in the country.

When the PRA visits Stafford Motor Speedway on August
15th for the Inaugural Big One Presented by CARQUEST, any driver
who can win the 100-lap Big Car race and a 30-lap midget feature,
will be awarded $50,000.

Other races on the Big Car schedule this year include a
return visit to O'Reilly Raceway Park at Indianapolis on September
13th, South Georgia Motorsports Park in Cecil, Georgia, the
re-scheduled Nashville event, and at USA International Speedway in
Lakeland, Florida on December 13th.

Keep checking www.PRARacing.com for further news and updates.
---
Edwards Wins the Independence 100 at ORP

Nascar Nextel Cup star Carl Edwards didn't decide to compete in the
Premier Racing Association's Big Car race at O'Reilly Raceway Park
until Wednesday afternoon. But his decision paid off as he won the
Independence 100 on the 5/8ths mile ORP oval.

Edwards was one of three Nextel regulars who showed up for
the event, including Ken Schrader and former series champion Tony
Stewart. Stewart was in Indianapolis for a ceremony at the
Indianapolis Motor Speedway, earlier in the day and decided to stay
around and compete in the race. But he dropped out after 88
laps with mechanical trouble, and Schrader's night ended after
only 26 circuits.

"I had gotten everything done at my computer this morning and
happen to remember my car owner Bob Hoerner had said the car was ready for the race,"
said Edwards. "So I got in my plane, got to the track just as
practice began, and, well, I'm glad I made the trip."

Indy 500 veteran Chet Fillip finished second, Eric Gordon, the
winner of the first Big Car race of the year was third.
Nascar Busch series regular Jason Leffler crashed in qualifying and
could not get the car repaired in time. But Johnny Heydenreich
loaned his car to Leffler for the feature race. Ironically
Heydenreich's car was the one in which Leffler won the USAC
Silver Crown championship in 1998. Leffler had contact with
the wall again during the feature and finished last.

A.J. Fike was fastest qualifier, but started 5th but he
too dropped out of competition after 53 laps.

PRA BIG CAR INDEPENDENCE 100 RESULTS: JULY 5, 2006 - O'REILLY
RACEWAY PARK AT INDIANAPOLIS

QUALIFICATIONS: 1. A.J. FIKE (32) 21.370; 2. CARL EDWARDS (92)
21.430; 3. KEN SCHRADER (29) 21.449; 4. TEDDY BEACH (15) 21.472;
5. CHET FILLIP (77) 21.494; 6. MARC JESSUP (52) 21.536;
7. RON GREGORY (20) 21.567; 8. ERIC GORDON (4) 21.568;
9. JIMMY KITE (5) 21.592; 10. BUD KAEDING (8) 21.599; 11. RUSS
GAMESTER (51) 21.630; 12. PAUL WHITE (99) 21.642; 13. TONY
STEWART (11) 21.656 14 TOM CAPIE (153) 21.723; 15. BRIAN TYLER (21)
16. JOHN HEYDENREICH (90) 21.928; 17. MIKE ROSELLI, JR (198)
22.221; 18. MIKE LICHTY (94) 22.244; 19. BRAD ARMSTRONG (110) 22.472;
20. DAVID MIRK (43) 22.515; 21. DERRICK KING (91) 23.822;
22. JASON LEFFLER (111) NT.

FEATURE: (100 LAPS) - 1. Carl Edwards, 2. Chet Fillip 3. Eric
Gordon 4. Matt Jessup 5. Bud Kaeding 6. Tom Capie 7. Ron Gregory 8.
Teddy Beach 9. Paul White 10. David Mirk 11. Tony Stewart 12. Brad
Armstrong 13. Brian Tyler 14. Russ Gamester 15. A.J. Fike 16. Jimmy
Kite 18. Ken Schrader 19. Mike Lichty 20. Derrick King 21. Jason Leffler
---
PRA Racing-Schrader to Race BIG CAR at ORP

Veteran NASCAR Nextel Cup driver Ken Schrader will return to open
wheel competition for the first time in over 20 years July 5th,
when the Premier Racing Association's Big Car Series visits
O'Reilly Raceway Park at Indianapolis (formerly Indianapolis
Raceway Park) for the Independence 100.

Big Cars are the traditional Silver Crown Cars that are no longer
raced on pavement by the United States Auto Club. And Schrader is
no stranger to this type of competition or ORP. He won the Silver
Crown Championship back in 1982 and two of his 6 career victories
came at the ORP oval.

"Ken Schrader was an outstanding open wheel driver before he
became a regular in stock cars, and we're delighted that he's
chosen to return to his roots by competing in our Independence
100", stated PRA co-founder Jason Smith.

Schrader is one of the most versatile drivers to ever strap on a
helmet at one point in his career competing in more than 100 events
a year. He became a Nextel Cup regular in 1985 and has four wins
to his credit, all with Hendrick Motorsports.

He'll be competing against top regular drivers from the PRA Series
including Dave Steele, Tracy Hines, Dave Darland, and Eric Gordon
who won the first PRA Big Car race of the year at Illiana Motor
Speedway in Schererville, Indiana June 13th.

The Independence 100 will be the second time that the PRA has
attempted to run at ORP. The first, on May 17th, was washed out by
rain following qualifications. Ticket holders from that event may
use their rain checks for admission to the Independence 100.

Advance tickets for just $20.00 are available at www.praracing.com
or by calling 765-642-1700. Tickets for those aged 11-15 are just
$15.00. 10 and under are free.
---
PRA Cars to Race at Illiana Speedway

In its long and storied history, Illiana Motor Speedway has never
seen anything like this. For the first time ever, the Premier
Racing Association's Big Car Series will compete at the
Schererville, Indiana facility on Tuesday evening June 13th.

The Big Cars are traditional Silver Crown cars, no longer raced
on pavement by the United States Auto Club. They're front-engine,
upright, open wheel racers, where such Nascar Nextel Cup stars as
Jeff Gordon, Tony Stewart, Kasey Kahne, Ryan Newman, Carl Edwards
and Ken Schrader got their starts. Today the series boasts names
like Dave Steele, Dave Darland, Tracy Hines, Brian Tyler, Josh Wise
and 17-year old sensation Kyle Nicholas.

"Our goal at the PRA is to provide exciting, weeknight family
entertainment at an affordable price," stated PRA co-founder Jason
Smith. "Illiana Speedway's half-mile semi-banked track is a
perfect venue for the Big Cars."

In addition to a full evening of racing culminating with the South
Shore 125-lap feature event, a "Team FMX" extreme freestyle
motorcycle jumping exhibition will be held at 6:30 pm. "Freestyle
Motocross is the fastest growing action sport of the new
millennium", said Smith. "The combination of high speed racing and
the thrills and suspense of Team FMX, will allow us to provide
entertainment for all ages."

Advance tickets are just $20, with age 10 and under free, and can
be obtained by calling 765-642-1700. Tickets at the gate are just
$25. The gates will open at 4pm, with practice at 4:30 and racing
beginning at 7 pm.

June 13th, 2006 will be a evening unlike anything ever seen at
Illiana Motor Speedway, located on U. S. Highway 30, 2 ½ miles east
of U.S. 41, or 5 miles west of I-65.

To see the PRA Illiana Speedway poster- www.praracing.com/southshorepress.html

PRA South Shore 125 Time & More info- www.praracing.com/southshore125.html

Keep checking www.praracing.com for more 2006 Big Car Series news.
---
CIRCLE CITY 100 LAP SPONSORSHIPS
Being a supporting member of PRA and the Big Car Series, we'd like to
keep you up-to-date with some exciting news regarding the Circle City 100.

As you already know, the Premier Racing Association is presenting
the inaugural Circle City 100, hosting the Big Car Series at IRP on
Wednesday, May 17th. The event promises a great night of
entertainment. Throughout the night, there will be an on-track
concert performance by the Dane Clark Band (John Mellencamp's
drummer) leading up to the action-packed main event with the
beautiful Big Car Series that we've all been anxiously waiting to
see rumble, once again, around the historic .686 mile track.

With this announcement, PRA is pleased to announce a chance to be
part of the history. A lap sponsorship opportunity is available for
every lap of the Circle City 100 for $50. All money collected
through the sponsor-a-lap program will go directly to the purse.
During the event, you will be recognized by a print out of everyone
who sponsored laps. In addition, each driver will be given a payout
sheet so they will know exactly where every dollar of their
winnings came from.

We thank you for your consideration and support. To sponsor a lap,
please contact the PRA office at 765-642-1700 or email
sdavis@praracing.com.

Visit www.indianaopenwheel.com for current listing of each lap sponsor.
---
PRA Racing News -Big Names to Compete in Big Car Opener
An impressive group of the nation's best short track open wheel
drivers is set to compete in the inaugural race of the Premier
Racing Association at Indianapolis Raceway Park on May 17th.

The PRA is an all pavement series featuring "Big Cars", which are
traditional Silver Crown cars no longer raced on pavement by the
United States Auto Club.

The "Circle City 100" is the first of seven events on the PRA
calendar in 2006.

Among the competitors May 17th will be Jason Leffler, currently a
regular in the Nascar Busch Series driving for Braun Racing. He'll
be driving a car entered by former front row starter at the
Indianapolis 500, and veteran car owner George Snider. Jason won
the Silver Crown Title in 1998, and is also a former three-time
USAC Midget Car titlist. He visited victory lane at Raceway Park
in 1998 and 2000.

Commitments have also been received for other former Silver Crown
Champions including Dave Steele (2004 and 2005), Dave Darland
(1997), Tracy Hines (2000), Paul White (2001) and 5-time Indy 500
starter Jimmy Kite.

"We're thrilled to welcome these outstanding drivers to our first
race", stated PRA President Jason Smith. "The fact that our events
will be held either on Tuesday or Wednesday nights this season,
will prevent any conflict with any other racing series and will
attract drivers like Leffler and Hines, who are also active in
various Nascar divisions. Don't be surprised if other former "Big
Car" drivers who are now Nascar regulars, join us at some of our
other 2006 races."

Gates open at 3 pm EDT with practice getting underway at 4:45 pm.
The "Circle City 100" gets the green flag at 8:15.

In addition to the racing, a concert featuring the Dane Clark Band
will entertain fans between events. Clark is the drummer for well
known Hoosier entertainer John Mellencamp. Admission for the
entire evening of entertainment is just $20.

Also the PRA Online Store is now open at http://www.praracing.com/PRA-Store-SECURE.html.

Keep checking www.PRARacing.com for news and updates!
---
PRA Big Car Series News
Anderson, Indiana - Any new business venture can be a scary
proposition. But when you have as much enthusiasm and
determination as Jason Smith and Jason McCord, the effort becomes a
little easier.

The inaugural event of the Premier Racing Association will be held
on May 17th at Indianapolis Raceway Park. The "Circle City 100"
will be the first event for the "Big Cars", traditional Silver
Crown cars no longer raced on pavement by the United States Auto
Club.

"Things have fallen in place unlike we ever imagined," said PRA
co-founder Smith. "We'll have more than 30 cars at the event, have
secured commitments from the top open short track drivers in the
country, and are looking forward to providing a great evening or
racing and entertainment for our fans".

All PRA events will be held on either Tuesday or Wednesday
evenings. That prevents any conflict with any other racing series,
plus will allow some current Nascar drivers who cut their racing
teeth in the "Big Cars" to be a part of the series. Definite
commitments have already been received from Nascar Craftsman Truck
Series driver Mike Bliss, and current Nascar Busch Series regular
Jason Leffler. Others are expected before May 17th. They will
challenge well-known Big Car regulars like Dave Steele, Dave
Darland and Tracy Hines, among others.

"Our goal is to provide the race fan with an evening of non-stop,
affordable racing and entertainment", stated Smith. "For $20 fans
will see practice, qualifying, a qualifying race and the 100 lap
feature. Plus when there's no action on the track, the Dane Clark
band will perform". Clark, the drummer for Hoosier John
Mellencamp, will be entertainment with songs from his recently
released CD.

The PRA's other co-founder is former "Big Car" driver Jason McCord
who will make sure that the evening is fast paced and without long
periods of "down-time". "We're well aware that sometimes in the
past, fans have become irritated, and rightly so, when an evening
of racing drags on. "By holding our races on weeknights, we
understand that the race fans want to see a lot of action and get
their money's worth, but also needs to get home at a reasonable
hour. That's a top priority of the PRA."

The Circle City 100 may be the first event ever sanctioned by the
Premier Racing Association, but experience, enthusiasm, and
determination have already made it a success in many ways.

Gates open at 3:00, with practice at 4:45 and the first race at
7pm Eastern Daylight time. Admission is just $20 and tickets can
be purchased in advance at praracing.com.

Keep checking www.PRARacing.com for news and event updates.
---
PRA Racing - Big Car Series News
BIG CAR SERIES EVENT
Wednesday Night - May 17, 2006
Indianapolis Raceway Park

Gates Open 3:00 PM
Practice 4:45 PM
Qualifying 5:45 PM
Racing 7:00 PM
Advance Tickets Call 765-742-1700
Tickets $20 At the Gate
Youth 10 & Under Free!
Indianapolis Raceway Park-Clermont, IN
---
JENKINS JOINS PRA "BIG CAR" SERIES

ANDERSON, INDIANA - Veteran motor sports broadcaster Bob Jenkins has joined the Premier Racing Association as Director of Communications. Jenkins has spent the last 30 years in various capacities in auto racing broadcasting.
"We couldn't be more excited about Bob joining our 'Big Car' series", stated the PRA's Jason Smith. "Adding him to our staff gives us credibility and someone whose knowledge and enthusiasm about auto racing is second to none."
Jenkins has worked in various broadcast positions including play-by-play for the Nascar Nextel Cup Series, play-by-play and host of the Indy Racing League Indy Car Series, and most recently studio co-host of Speed News on the Speed Channel.
"I had been looking for other opportunities in auto racing", stated Jenkins "and this represents the perfect solution for me".
The Premier Racing Association will begin sanctioning the "Big Car National Championship Series" beginning May 17th at Indianapolis Raceway Park. The series will provide car owners an opportunity to race their old generation Silver Crown cars on pavement.
"Although I love all types of racing, this kind of open wheel competition always has been my favorite. One of the attractive aspects of this series is the fact that PRA events will be held on either Tuesday or Wednesday nights in 2006, and so will not directly compete with events involving the new generation cars", said Jenkins. "And with over 60 registered teams from last year, it's a series that has a solid base of car owners and fans."
In his new job, Jenkins will be responsible for public and media relations for the PRA. "I've been on the other side of the microphone and know what members of the media need and want. I'm looking forward to working with them, and listening to race fans to make sure they have an enjoyable experience at PRA events."
Jason McCord, a former open wheel competitor, and one of the founders of the Premier Racing Association stated, "Bob called many races that I competed in during the old ESPN Thunder series. He's a pioneer in auto racing broadcasting, and will be a valuable addition to our series."
Seven races are on the schedule for the inaugural "Big Car National Championship" season. "Jason Smith and Jason McCord have promised some surprise visits from drivers involved in other series, but whose schedules will permit an appearance for a mid-week race", said Jenkins. "It's going to be BIG and I'm thrilled and excited to be a part of it."
For more information, contact PRA at 765/642-1700, or visit the website at www.praracing.com. The address for PRA is 714 West 53rd Street, Anderson, IN 46011.
---
IT'S THE YEAR TO THINK BIG!
THE NEW BIG CAR RACING SERIES REVIVES
AN EXCITING AMERICAN RACING TRADITION

ANDERSON, IN - Two men with a passion for open wheel racing
announced today the creation of The Premier Racing Association and
the inaugural Big Car Series National Championship. Jason Smith, an
experienced sanctioning body executive and official, and recently
retired open wheel driver Jason McCord, will kick off their Big Car
Series on May 17 at Indianapolis Raceway Park. The Premier Racing
Association (PRA) is primed to revive a great American racing
tradition with seven races for the 2006 season. "This is a form of
racing that has been packing the grandstands for 50 years," said
Smith. McCord and Smith formed the Big Car Series for the former
Silver Crown race cars that were "parked" due to the United States
Auto Club's car design rules that went into effect this year. There
were approximately 60 registered race teams last year and this
hugely popular form of open wheel racing regularly attracted fields
of 45 to 50 cars. "Team owners must purchase an entirely new car to
continue to compete with USAC, stated McCord. " Unfortunately, for
many teams it is simply not a viable option."

"These cars are wildly popular with fans,
providing some of the best wheel-to-wheel racing action fans could
see all year," stated Smith. "A large number of the team owners did
not embrace the new generation of Silver Crown cars, and we've had
a tremendous response as we broke the news that they can go racing
again. We'll have strong fields of Big Cars right from the start."

"With 800-horsepower motors and open wheels, the Big
Cars have been a proving ground for some of the greatest names in
American racing, from Parnelli Jones to Tony Stewart," said McCord,
"If a driver is successful in these cars, they can drive any race
car!"

McCord said the Big Car Racing series will showcase the talents of
some of the best open wheel drivers in the country and will also
include special guest appearances by drivers who moved from open
wheel racing to gain fame in the NASCAR Nextel Cup and Busch
series. "Seeing some of the biggest stars in American racing today
go wheel to wheel in a Big Car is something we are so excited to
offer to our fans. You never know who just might hop in a ride at a
PRA event!" Smith added with a grin.

The 2006 racing schedule includes such major-market venues as IRP,
Illiana Motor Speedway in the Chicago area, Music City Motorplex in
Nashville, USA International Speedway in Tampa, Stafford Motor
Speedway in Connecticut, and South Georgia in the Valdosta area.

A national television package is in the works. "This is an
incredible ground floor opportunity for companies who believe in
the value of sponsoring races," said Smith. "We're already working
with several companies. The teams are ready to go racing. The
hundreds of thousands of fans across the country are hungry for it.
The frantic, close racing action is perfect for television. It's an
extraordinary sponsorship opportunity."

A multi-pronged, aggressive event marketing package will include
radio, newspaper, internet, public relations, fan apparel,
collectible posters and more.

Smith also stated that a series championship is being structured so
that race teams will be financially motivated to make every
starting grid in the series schedule.

The 2006 series schedule for Big Car Racing is as follows:
May 17: Indianapolis Raceway Park, Indianapolis, IN
June 13: Illiana Motor Speedway, Schererville, IN
July 5: Indianapolis Raceway Park, Indianapolis, IN
August 9: Music City Motorplex, Nashville, TN
August 15: Stafford Motor Speedway, Stafford Springs, CT
*October 25: South Georgia Motorsports Park, Cecil, GA
*December 13: USA International Speedway, Lakeland, FL

Smith said that none of the Big Car Racing race dates conflict with
race dates in the USAC Silver Crown series, "We're running our
shows mid-week -- on Tuesday and Wednesday nights. This gives fans
and competitors the opportunity to support us and USAC's new cars.
It also gives drivers who have a steady Sunday job the opportunity
to come have fun!"

"For drivers, teams and fans - It's the year to think BIG."
proclaimed Smith.

For more information, contact PRA at 765/642-1700, or visit the
website at www.PraRacing.com. The address for PRA is 714 West 53rd
Street, Anderson, IN 46011.
* Final details TBA
---
Copyright © 1998-2006 by South Jersey Dirt Racing/ToddJ All Rights Reserved. Born on date April 21, 1998