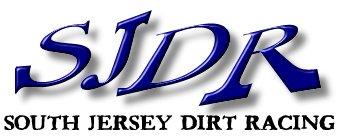 Microstock
News & Race Results
www.worldformulamicrostock.com
09/18/06
---
BARK HOLDS ON FOR WIN AT SHELLHAMMERS
8/26/06

George Bark Jr. of West Milford N.J. held on for his third win of the season on the Briggs and Stratton, Peak Racing Equipment sponsored World Formula Modified tour. Bark started on the pole for the main event and drove a consistent race to keep the rest of the field at bay. Tommy Kosch of Little Falls, N.J. put pressure on Bark in the early goings of the main but slipped a little allowing Bark to pull away. While mid pack Adam Kievit , Don Kievit and Harry Ladlee had a good race of their own going on.

With the laps winding down and George Bark Jr. approaching lapped traffic Tommy Kosch started reeling in George. With the white flag in the air and two lapped cars in front of Bark. Kosch had moved closer as the two went into the final turns George Bark Jr. went low around the lapped car of Don Kievit and Tommy Kosch went high with Bark edging Kosch at the line. Adam Kievit had a good run aboard the Bark Racing 44,until he failed to make weight at the scales and be disqualified. That moved Don Kievit into third, Harry Ladlee fourth and Ben Surfass rounding out the top five.

With Hamlin Speedway being rained out Harry Ladlee and Ben Surfass made the tow to Shellhammers to make there first start on the WFMT . Both were very impressed by what they saw and said they would be back again. The Staff and promoters at Shellhammers greeted the WFMT with open arms and treated all the racers to a great night of racing. The WFM tour presented by Briggs and Stratton, Peak Racing Equipment next stop will be at the fast Oakland Valley Race Park 1/5 mile dirt oval on Sat. Sept 9,2006. For all results and other info be sure to stop by our web site www.worldformulamicrostock.com.
---
Peak Racing Equipment joins World Formula Modified Tour

The list of sponsors that has joined the WFM Tour continues to grow and
now Peak Racing Equipment is part of the WFM Tour, Peak Racing Equipment is
proud to have signed on for the remainder of the 06" season and plans
on being a big part of the 07" Tour.

Peak Racing Equipment was born from 35 plus years of experience in the racing
world from both a driver's and a manufacturer's perspective. First developed
as a house brand for a major racing supply company, Peak has come into its
own in the race safety marketplace with its commitment to quality and value. As Peak
continues to add to its product line they listen to you, the racer, to
best meet and exceed your racing safety needs. Peak Racing Equipment is
committed to developing safe, reliable, and feature-rich products at a fair
price.

The WFMT is also proud to announce that there will be a $100.00 bonus
to the top finishing controlled stock in the season ending points.(must run at
least 5 events to be eligible) Don't forget to stop by our web site
(www.worldformulamicrostock.com) and check out all that is going on
with the tour including our schedule, results, photos, and much more. Also be
sure and stop by our message board and drop us a line or comment on what is
going on.
---
World Formula Modified Tour
8/2/06

On a hot and sunny day the World Formula Modified Tour was ready for action after a timely lay off. There were no heats on this day. It would be a heads up start after running time trials. George Bark set fast time and started on the pole with Tommy Kosch staring along side in 2nd. At the wave of the green flag Tommy Kosch jumped into the lead. Tommy Kosch and George Bark set a torrid pace. Getting into lapped traffic George started putting the pressure on Tommy. Tommy Kosch was able to hold off George's attempts while running in traffic with George pulling alongside several times.

With more than half way complete Tommy and George had lapped up to the forth spot. With the groove very narrow and an ill handling car Tommy did all he could to keep George from getting to the bottom in the corners. With an impressive run George had to find another way around Tommy Kosch. George was making a run at the outside groove and making it work and with the 2 lap to go sign in the air George made his bid for the lead. Contact was made by the two. As George and Tommy came together going through the first and second turns with George spinning his Bark Racing number one around and Tommy being sent to the rear of the field. With just two laps remaining Arnold Riley of Vernon, N.J. inherited the lead with Adam Kievit now in second running the Bark Racing 44.

At the checkers it would be Arnold Riley holding on for the win and Adam Kievit coming home in second. George Bark made a nice comeback to finish third and Tommy Kosch finishing up in the fourth spot, with Dave Jerome rounding out the top five.
The World Formula Modified Tour will be back in action on Sat. Aug. 12, 2006 at the Oakland Valley Race Park Dirt oval.
---
WFMT Schedule Change
6/20/06
Little Falls, N.J.

Due to certain circumstances the race scheduled for Sat. June 24 2006 at the Poughkeepsie speedway is going to be rescheduled for a later date.
The next race for the tour will be on Sat. July 8, 2006 at Shellhammers Speedway.
We are very proud to announce that the tour will be making its first stop at the Hamlin Speedway on Sat. July 15, 2006.

George Bark Jr. will be looking to grab his second win of the season at Shellhammers Speedway and second overall at the track. " I love this place, the high speeds and the size of the track make it a drivers track." Says George Bark Jr.. George will have his hands full as Brian Russell will be looking to improve on his second place finish at OVRP. One of the other tour regulars Tommy Kosch will be looking to improve on his last outing. "We are still getting these motors dialed in and hope to find the right combination the next time out." Tommy says.

After taking the Bark Racing #44 for a wild ride at OVRP Frank Torlucci will be looking to keep it on four wheels and rebound for his last outing.

Be sure to go to www.worldformulamicrostock.com and check out all the happenings on the tour. Be sure and stop by the message board to chat with the drivers and ask any questions that you may have.
---
World Formula Tour 6/10/06
Little Falls, NJ

On a cloudy and blustery day the World Formula Tour kicked off its season at the Oakland Valley Race Park Dirt Oval. A good field of cars were on hand to take part in this historic event .The days events weren't without mishap as Adam Kievit crashed during practice.

The Ad and Dad team worked feverishly to get the repairs made in time for the first heat event. The days heat races were won by Brian Russell and George Bark jr.. When the green flag fell on the feature event the racing was hot and heavy. As the laps went on it was George Bark jr. setting the pace with Brian Russell and Tommy Kosch in tow.

About ¾ of the way through the red flag was thrown for Frank Torlucci , who flipped end over end several times down the back stretch, before coming to a rest on his side in the Bark Racing #44. After a few tense moments Frank climbed from the car on his own to the delight of all who witnessed his highflying act.

Once racing resumed George Bark jr. took command and was never headed as he went on to score the win in the first ever WFT event. Brian Russell came home second followed be Tommy Kosch, Adam Kievit and Dave Jerome rounding out the top five. After all cars went through tech all the participants were very pleased with the newly formed World Formula Tour.

Be sure to stop by www.worldformulamicrostock.com to check out all the results and photos from the days events.
---
WFMT
Test and Tune Complete Time to Go Racing
June 4, 2006
Little Falls, N.J.

With all the test and tune dates now complete, it's time for the Microstock World Formula Tour to kick it into high gear.
With over a dozen drivers taking part in our test and tune dates they are ready to take the
green flag to kick off the season. The first stop on the Tour will be at Oakland Valley Race Park on Sat. June 10, 2006. Gates open at 12:00 noon with practice starting at 2:00.
All the World Formula drivers have nothing but praise for their new power plants.
It has made for much closer racing and the people who have had a chance to see it really enjoy the racing. Don't forget to check us out on the web soon for all the results and photos from each race event. WWW.worldformulamicrostock.com.
The Tour's next race will be at the Poughkeepsie Speedway on June 24, 2006.
For all questions we can still be found at wfmicrostock@yahoo.com.
---
Microstock World Formula Tour - March 12, 2006
Little Falls, NJ

With the "06" Racing season just a step away, the Microstock World Formula Tour has finalized its schedule and rulebook. The tour will kick off its season this coming weekend at the Middletown Motorsports Show. Don Kievit will have his car on display with the World Formula Motor and will have schedules and rulebook information on hand.
The MWFT will hit the track for the first time in May at Oakland Valley Race Park with 2 practice dates on May 20th & 27th. The first points race is set for Saturday, June 10th. There will be a hospitality tent set up for fans and racers to meet and discuss any questions about the tour. "Each race is going to be an event", say George Bark Sr.
Series sponsors for the tour are Hawkins Motorsports, Bark Racing Enterprises and FLR Graphix.
The MWFT is proud to announce the formation of the Furious Five, which includes racers George Bark, Don Kievit, Tommy Kosch, Arnold Riley and Frank Torlucci. These drivers will step up the competition level at every race. There will be a bonus to any driver who can win a feature race and beat the Furious Five.
Information on purchasing new cars and updating old ones can be found by contacting Bark Racing Enterprises at their email barkbros@optonline.net.
Racers can request results, updates, schedules and rulebook information by contacting the MWFT at wfmicrostock@yahoo.com and leave their e-mail address and any questions they may have.
---
Copyright © 1998-2006 by South Jersey Dirt Racing/ToddJ All Rights Reserved. Born on date April 21, 1998