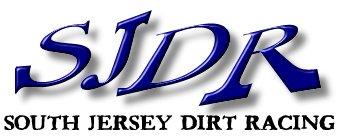 Hesston
News & Race Results
www.hesstonspeedway.com

09/18/06
---
REPLOGLE TAKES FIRST HESSTON WIN OF SEASON UNDER DADS CHECKERED FLAG

HESSTON, PA – The Delores and Landis Rinier Memorial Race Night was sponsored by Corbi Rinier at Hesston Speedway this week with Gary Heckman taking the Richey's Well Drilling PA 305 Sprint feature and Chad Myers picking up the point title.
Mike Shoemaker won the George's Used Cars Limited Late Model feature with Bill replogle winning his first Dively's Auto Body Hobby stock feature with his dad, John Replogle the substitute flagman.
Bill Henney won the Sheffields Auto Sales Street Stock special and took home $730 for his efforts including lap and bonus money.
The sprint cars ended their point season with Rod Peters and Gary Heckman on the front row. Heckman darted into the lead and was holding his own with Joe Zap in second and Peters falling to third. The first of four reds flew on lap one when Nichole Bittner hit the front stretch wall and caught fire. She was ok.
The race resumed and went red again when "Cowboy" Jim Kennedy and Nathan Gramley tangled and hit the front stretch wall hard. Again, they were ok. The reace resumed for four laps, with Heckman still setting the pace with Zap still second and Peters and Ryan Lynn in third and fourth. Chad Myers was fifth in his brother's car. The battle for second was heating up and Peters and Lynn got together with both flipping wildly through the corner. Lynn went off the speedway while the Peters car stopped on the track. They were not hurt.
The race saw Heckman continuing to hold the lead when second place Zap caught a tire in turn two and flipped his mount on lap 13. This set up a two lap shoot-out as the time limit had expired. Heckman was able to hold on for the win as Myers was close to him but could not get the win. The top five at the finish were: Heckman, Myers, Tommy Beavers, Joe Biasi and Andy Haus. Heat wins went to Ryan Lynn, Nathan Gramley and D.J. Myers.
Jake Griffith led the limited late model field into the first turn but he promptly broke and was out for the night. This allowed Tim Smith Jr. to take the lead and set the pace, but Mike Altobelli Jr. was hot on his bumper and setting the pace. As the race continued Altobelli was able to assume the lead from Smith as the field exited turn four on lap five.
Mike Shoemaker was also headed to the front and on lap seven Shoemaker moved to second and began to work the inside of Altobelli. Altobelli was consistent and stayed on the outside giving Shoemaker the room he needed on the low side, and on lap 15, Shoemaker used the bottom to get the lead. He was being pursued closely by Altobelli and a accidental touch sent Shoemaker spinning and sent Altobelli to the rear of the field. This allowed Bob Dunn to take over second but he could not get the necessary power to take the win. The top five were: Shoemaker, Dunn, Smith, Shawn Bilger and Bill Booher. Heat wins went to Mike Shoemaker, Shawn Bilger and Rance Garlock.
The street stocks were in the spotlight with double points on the line for $500 plus lap money to win. Occasional visitor Ashley Barrett led the 24-car field to the start with Tom Williams on the outside. Barrett took the lead but Williams wasn't very far behind. The fight for the lead was tight the entire distance with Williams occasionally pulling along side of Barrett for the lead, but Barrett was tough.
On lap nine Bill Henney took over second and set his sights on the leader. He was close to Barrett and on lap 12 Henney took the lead. One lap later disaster struck as the closeness of the battle for fourth saw Galen Sheffield hit the backstretch wall, and collect nine cars all together. The backstretch was blocked and the track had to be cleared of all the debris. On the restart it was Henney as he had to hold off Jarrett Walker who moved to second.
On lap 23 Chad Parks became the latest flip victim as he flipped the #3 in turn one. He was ok. On the final restart it was all Henney as he went on to get his eighth win of the season by holding off Walker who was second with Khi Swanger, Dave Brown and Dave Swanger completing the top five. Heat wins went to Mike Desch, Dave Brown and Bill Henney.
Joe Dearmitt led the opening lap of the hobby stock feature before newcomer Jamie Dively flipped on the frontstretch. He was ok. On the restart Smoking Joe Hammers had the lead with Jason Wright and Keith Russell second and third. The action got close in turn one for second with Wright and Russell tangling and Wright tailing the field. A few laps later Russell pitted and this gave second to Bill Replogle who tried the high side and the low side of Hammers before finally finding a way around on the final lap and the final turn. Replogle was followed by Hammers, Curtis Heath, Dearmitt and Curtis Guyer. Heat wins went to Joe Hammers, Joe Dearmitt and Jake Gungloff.
PIT NOTES: 95 cars filled the pits, including 18 limited late models, 27 305 sprints, 24 street stocks and 26 hobby stocks…Several wild crashes saw lots of cars tore up, but thankfully no one was hurt…Myers won the sprint title over Roger Irvine…The 2006 awards banquet will be held on Nov. 18 at the Jaffa Mosque in Altoona. More details are forth coming…This week there will be a regular show for the limited late models, street stocks, hobby stocks and PA 305 Sprints with the action being sponsored by Rick Hoover's Logging. Race time is scheduled for 6:30 p.m. For more information check the web site at www.hesstonspeedway.com.
SUMMARY
George's Used Cars Limited Late Models: 1. #8" Mike Shoemaker; 2. #34D Bob Dunn; 3. #39 Tim Smith; 4. #10 Shawn Bilger; 5. #18 Bill Booher; 6. #SR3 Ronnie Evans; 7. #19 Rance Garlock; 8. #22 Chase Billet; 9. #79 Mike Altobelli Jr.; 10. #2 Levi Eller; 11. #99 Tim Snare Jr.; 12. #73 Mike Duck; 13. #77 George Dixon Jr.; 14. #11 Dave Sokoloski; 15. #38 Chad Walters; 16. #51 Dave Graber; 17. #50 Jake Griffith

Richey's Well Drilling PA 305 Sprint: 1. #3H Gary Heckman; 2. #32 Chad Myers; 3. #461 Tommy Beavers; 4. #3B Joey Biasi; 5. #76 Andy Haus; 6. #75 Dusty Shatzer; 7. #12 Roger Irvine; 8. #88 Jim Wentz; 9. #16 Craig Robinson; 10. #47 Tom Worrick; 11. #36 Rod Ort; 12. #99 Tim Bilger; 13. #R6 Reed Thompson; 14. #3 Johnny Hagen; 15. #21C Lee Cavalet; 16. #89 D.J. Holland; 17. #1 Brian Sweitzer; 18. #33Z Joe Zap; 19. #1F Richie Fitz; 20. #4 Rodney Peters; 21. #23 Ryan Lynn; 22. #7 Jim Kennedy; 23. #23G Nathan Gramley; 24. #71 Nicole Bittner DNS: #9 Ryan Hansen; #1/2 Von McGee; #79 Mel Light

Sheffields Auto Sales Street Stock: 1. #50 Bill Henney; 2. #44 Jarrett Walker; 3. #88 Khi Swanger; 4. #110 Dave Brown; 5. #88D Dave Swanger; 6. #56J Josh Ranck; 7. #59B Bill Heffner; 8. #2 Dan Zechman; 9. #45 Tim Brindle;10. #24 Mike Dugauy; 11. #59 Mike Desch; & #15W Rob Wilkens; 12. #75X Ashley Barret; 13. #38 Terry Wagner; 14. #66 Cris Edwards; 15. #8 Harry Smith; 17. #8T Tom Williams; 18. #21R Rick Hemphill; 19. #22S Jessie Snyder ; 20. #G2 Galen Sheffield; 21. #3 Chad Parks; 22. #88S Travis Shauf; 23. #01 Jim Bookwalter; DNS: #57 Ken Singer

Dively's Auto Body Hobby Stocks: 1. #60 Bill Replogle; 2. #29 Joe Hammers; 3. #71 Curtis Heath; 4. #21 Joe Dearmitt; 5. #8C Curtis Guyer; 6. #8 Junior Guyer; 7. #30 Russell Lightner; 8. #10 Jake Gongloff; 9. #77 Lou Wannyn; 10. #56 Todd Goss; 11. #14 Bobby Witters; 12. #95 Jason Wright; 13. #32 Dale Claycomb; 14. #W8 Wayne Irvin; 15. #73 Kevin Hunsicker; 16. #66 Carl Snare; 17. #65K Keith Russell; 18. #D16 Darren Desch; 19. #8" Jeff Shoemaker; 20. #69G E.J. Goss; 21. #44 Brian Ayers; 22. #88 Devin Weyandt; 23. #42 Charlie Walters; 24. #413 Bill Monihen; 25. #17C Jamie Dively DNS: #85 Thomas McMahon
---
Hesston Rained out-URC Sprints this week

HESSTON, PA – Only two heat races remained at Hesston Speedway on Saturday night, but the skies opened before they could be completed and the entire program was washed out.
The rain checks will be honored in two weeks for two weeks. They can't be used for this weeks visit by the URC Sprints.
The URC Sprints Series will be making its first ever Hesston Speedway visit. The PA 305 Sprints and Hobby Stocks are also on the schedule for this Saturday. Race time is 6:30 p.m. and the general admission is only $14.
More information is on the website at www.hesstonspeedway.com.
---
FREET ONLY NEW HESSTON WINNER

HESSTON, PA – Mike Freet picked up his first Richey's Well Drilling PA 305 Sprint win at Hesston Speedway on Huntingdon County Humane Society trophy night Saturday.
Three drivers returned the winners circle including Derek Byler in the George's Used Cars Limited Late Models, Jarrett Walker in the Sheffield's Auto Sales Street Stocks and Curtis Heath in the Divleys Auto Body Hobby Stocks.
The sprints took to the track with Mike Freet and Brian Sweitzer on the front row with Freet taking the lead and setting the pace. As he led second was a tussle between Sweitzer, Ryan Lynn and Craig Robinson. Sweitzer lost second to Robinson then he continued to fall out of the top five as Lynn took third before Tommy Beavers too the position and set his sights on the top two.
The touching of wheels by Riger Irvine and George Riden send Irvine flipping into the wall on the backstretch. He wasn't hurt, but his car suffered heavy damage. Late in the race Richie Fitz moved past Lynn for fourth and started to close on the leaders but he ran out of time. At the waving of Gary Deem's checkered flag it was Freet taking the win ahead of Robinson, Beavers, Fitz and Lynn. Heat wins went to Joe Zap, Tommy Beavers and Gary Heckman.
Mike Altobelli beat Derek Byler off the line to start the limited late model feature with Byler hanging on the first lap, but it was Altobelli who led that lap. On lap later Byler took the lead from Altobelli and began to pull away from the rest of the 24-car field.
As the race continued Rance Garlock moved to second and Altobelli fell third, but Altobelli didn't give up the challenge as he held on to Garlocks bumper. Byler continued to set the pace with Garlock closing in on the top spot. In the mean time Mike Shoemaker and Shawn Bilger were closing in on Altobelli and both dropped him to fifth by lap 10. the top five were close but the leaders were closer as Garlock closed in on Byler but Byler held on to the get his second win of the season. Garlock, Shoemaker, Bilger and Altobelli completed the top five. Heat wins went to Mike Altobelli, Derek Byler and Shawn Bilger.
The street stock feature saw Bill Heffner take the lead at the start from fellow #59 driver Mike Desch. The race saw a hard crash on a restart on lap one send Dave Swanger to the hospital with a foot injury. He was treated and released.
The top two, Desch and Heffner, were setting the pace with Jarrett Walker moving into second on lap four and taking the lead a lap later. Once out front, it was all Walker with Heffner second until he pitted on lap seven. Then it was Bill Henney that moved into second. He chased Walker the rest of the way, but it was Walker taking his second victory of the season. Henney, Dave Brown, Galen Sheffield, and Mike Desch completed the top five. Heat wins went to Mike Desch, Bill Heffner and Bill Henney.
The hobby feature went non-stop after the initial caution on lap one. Curtis Heath took the lead and he had a determined Bill Replogle in second. The front two were side-by-side for most of the race, with each driver taking turns leading, but as they arrived at the start/finish each lap it was Heath out front by a few inches. Replogle did lead on lap 12, but Heath fought back and not only regained the lead but took the win. The top five at the line were Heath, Replogle, Jeff Shoemaker, Brian Ayers and Joe Hammers. Heat wins went to Bill Replogle and Joe Dearmitt.
PIT NOTES: 85 cars filled the pits, including 24 limited late models, 21 sprints, 24 street stocks and 16 hobby stocks…Coming up this Saturday is the Sheffield's Auto Sales Street Stock Special paying $500 to win. There is also lap money for the leader of each…There will be a regular show for the limited late models, sprints and hobby stocks with race time set for 6:30 p.m. On Aug. 26 Brenneman's Meats will present the first ever visit by the URC Sprints. The PA 305 Sprints and Hobby Stocks will also be in action. For more information check the web site at www.hesstonspeedway.com.

Georges Used Cars Limited Late Models: 1. #5* Derek Byler; 2. #19 Rance Garlock; 3. #8" Mike Shoemaker; 4. #10 Shawn Bilger; 5. #79 Mike Altobelli Jr.; 6. #77 George Dixon Jr.; 7. #11 Dave Sokoloski; 8. #73 Mike Duck; 9. #50 Jake Griffith; 10. #14 Robbie Garlock; 11. #22 Chase Billet; 12. #99 Tim Snare Jr.; 13. #34D Bob Dunn; 14. #51 Dave Graber; 15. #8P Shawn McGarvey; 16. #72 Steve Bard; 17. #123 Chris Knuth; 18. #11M Danny McAllen; 19. #17 Brad Kling; 20. #66 Justin Kann; 21. #100 Tommy Slusser; 22. #18 Bill Booher; DNS: 11L Jim Leidy and 39 Tim Smith Jr.

Richey's Well Drilling PA 305 Sprints: 1. #11 Mike Freet; 2. #16 Craig Robinson; 3. #461 Tommy Beavers; 4. #1E Richie Fitz; 5. #23 Ryan Lynn; 6. #33Z Joe Zap; 7. #23G Nathan Gramley; 8. #3 Johnny Hagen; 9. #75 Dusty Shatzer; 10. #1/2 Von McGee; 11. #47 Tom Worrick; 12. #99 George Riden; 13. #71 Nicole Bittner; 14. #21C Lee Cavalet; 15. #89 D.J. Holland; 16. #9 Ryan Hansen; 17. #12 Roger Irvine; 18. #7 Jim Kennedy; 19. #60K Rob Mellott; 20. #3H Gary Heckman; 21. #1 Barry Sweitzer

Sheffield's Auto Sales Street Stocks: 1. #44 Jarrett Walker; 2. #50 Bill Henney; 3. #110 Dave Brown; 4. #G2 Galen Sheffield; 5. #59 Mike Desch; 6. #66 Cris Edwards; 7. #88 Khi Swanger; 8. #29 Mark Whitsel; 9. #8 Harry Smith; 10. #45 Tim Brindle; 11. #87 Eric Irvin; 12. #38 Terry Wagner; 13. #3 Chad Parks; 14. #88S Travis Shauf; 15. #15W Rob Wilkens; 16. #180 Ken Taylor; 17. #24 Mike Duguay; 18. #59B Bill Heffner; 19. #56J Josh Ranck; 20. #01 Jim Bookwalter; 21. #88D Dave Swanger; 22. #22S Jessie Snyder; 23. #30 Craig Wageman DNS #57 Ken Singer

Dively's Auto Body Hobby Stocks: 1. #71 Curtis Heath; 2. #60 Bill Replogle; 3. #8" Jeff Shoemaker; 4. #44 Brian Ayers; 5. #29 Joe Hammers; 6. #21 Joe Dearmitt; 7. #42 Charlie Walters; 8. #73 Kevin Hunsicker; 9. #8 Junior Guyer; 10. #8C Curtis Guyer; 11. #95 Jason Wright; 12. #77 Lou Wannyn; 13. #32 Dale Claycomb; 14. #30 Russell Lightner; 15. #66 Carl Snare; 16. #65K Keith Russell
---
DUNN, BIASI AND HAMMERS TAKE FIRST HESSTON WINS OF '06
For immediate release July 29, 2006

HESSTON, PA – The Richey's Well Drilling PA 305 Sprint special was sponsored by Richey's Well and the win went to Joe Biasi for his first ever Hesston win. Biasi wasn't the only new winner, as Bob Dunn topped the George's Used Cars Limited Late Models and Joe Hammers picked up his first Dively's Auto Body Hobby Stock win of the season.
Cris Edwards Jr. won the Sheffield's Auto Sales Street Stock feature to become the nights only repeat winner.
The sprints were in the spotlight, going extra laps for extra money and Nathan Gramley took the lead at the start from fellow front row starter Rodney Peters. Gramley was pulling away from the competition but Tommy Beaver wasn't told that Gramley was headed for the finish line first.
As Gramley continued to lead Beavers, it was on lap seven that Joe Biasi moved into second and began to reel in the leader. As the duo continued pull away Biasi continued to reel in the leader. The field encountered lapped traffic on lap 21 and Biasi went low while Gramley chose the high line, as they exited turn four it was the bottom that worked, as Biasi took the lead and then a caution flew.
On the restart Gramley was able to take the lead back from Biasi, but he onlyu maintained the top spot an additional lap, as he lost the handle and spun in turn two. This gave the lead back to Biasi who went on to record his first ever Hesston win. Craig Myers, Joe Zap, Beavers and Roger Irvine completed the top five. Heat wins went to Roger Irvine, Todd Spangler and Joe Biasi.
The limited late model feature was exciting from the wave of the green flag. Bob Dunn took the lead at the start and Justin Swanger was second with Tim Smith, Jr. third and Rance Garlock fourth. Smith took second from Swanger on lap four and began to hound Dunn, but Dunn held him off.
On lap nine, Garlock moved to second and pulled along side Dunn and they were door-to-door for several laps. Garlock took the lead on lap 11 from Dunn, but Dunn fought back and re-took the lead on lap 12. As they continued to go side-by-side, it was Garlock coming back to lead lap 13 and hold it until he broke exiting turn four on lap 17.
Dunn reassumed the lead and now he had Mike Shoemaker in second and along side the rest of the way, but Dunn held on for his first Hesston win under the direction of Ryan Lynn. Shoemaker, Smith, Scott Palmer and Robby Garlock completed the top five. Bob Dunn, Justin Swanger and Tim Smith Jr. won the heats.
The street stocks saw Dave Swanger take the lead at the start and hold on through several cautions. As he led, he had Cris Edwards Jr. in second. Swanger lost the lead to Edwards on lap four and he continued to lead with a new threat in second and that was Bill Heffner. He took the lead from Edwards on lap eight, but only for one laps as Edwards fought back and reassumed the lead on lap nine. Heffner remained second until lap 14 when he pitted with problems. Edwards then held off Jarrett Walker for his second win of the season. The top five were Edwards, Walker, Swanger, Terry Wagner and Mark Whitsel. Preliminary wins went to Dave Brown, Terry Wagner and Jerrett Walker.
The hobby stocks were led to the start by Joe Hammers and Lou Wannyn with Hammers taking the lead and holding off multiple challenges the whole distance. Hammers had Junior Guyer in second for several laps but on lap 10 he pitted and never returned, giving second to Curtis Heath, who hounded the leader the laps five laps with Hammers taking his first win of the season. Hammers, Heath, Charlie Walter, Bill Replogle and Keith Russell completed the top five. Heat wins were divided between Bill Dearmitt, Daren Desch and Junior Guyer.
PIT NOTES: 92 cars filled the pits, including 19 limited late models, 26 sprints, 25 street stocks and 22 hobby stocks…Coming up this week there is a regular show for the PA 305 sprints, limited late models, street stocks and hobby stocks…The racing will be sponsored by Shearer Custom Speed & Accessories. Race time is 6:30 and more details are on the website at www.hesstonspeedway.com.

Summary
Sprint Cars: 1. Joe Biasi; 2. Craig Myers; 3. Joe Zapp; 4. Tommy Beavers; 5. Roger Irvine; 6. Jim Kennedy; 7. Jim Wentz; 8. Andy Haus; 9. Rodney Peters; 10. Dave Youtzy; 11. Tom Worrick; 12. Chad Myers; 13. Mel Light; 14. Tim Kline; 15. Brian Sweitzer; 16. Ryan Hansen; 17. Gary Heckman; 18. DJ Holland; 19. Nathan Gramley; 20. Todd Spangler; 21. Dusty Shatzer; 22. George Riden

Limited Late Models: 1. Bob Dunn; 2. Mike Shoemaker; 3. Tim Smith Jr.; 4. Scott Palmer; 5. Robbie Garlock; 6. Shawn Bilger; 7. Derek Byler; 8. Justin Swanger; 9. Dave Sokoloski; 10. Bill Booher; 11. George Dixon Jr., 12. Jim Leidy; 13. Chase Billet; 14. Brad Kling; 15. Rance Garlock; 16. Jake Griffith; 17. Mike Altobelli Jr., 18. Levi Eller; 19. Justin Kann

Street Stocks: 1. Chris Edwards; 2. Jarrett Walker; 3. Dave Swanger; 4. Terry Wagner; 5. Mark Whitzel; 6. Tim Brindle; 7. Khi Swanger; 8. Tom Williams; 9. Galen Sheffield; 10. Mike Stiffler; 11. Ken Singer; 12. Josh Ranck; 13. Bill Heffner; 14. Chad Parks; 15. Rob Wilkins; 16. Bill Henney; 17. Travis Shauf; 18. Eric Irvin; 19. Jesse Snyder; 20. Jim Bookwalter; 21. Steven Thompson; 22. Harry Smith; 23. Mike Duguay; 24. Mike Desch; 25. Dave Brown; DNS: Rick Hemphill

Hobby Stocks: 1. Joe Hammers; 2. Curtis Heath; 3. Charlie Walter; 4. Bill Replogle; 5. Keith Russell; 6. Jason Wright; 7. Jeff Shoemaker; 8. Curtis Guyer; 9. Joe Dearmitt; 10. Todd Goss; 11. Loy Wannyn; 12. Darren Desch; 13. Carl Snare; 14. EJ Goss; 15. Jake Gungloff; 16. Russell Lightner; 17. Junior Guyer; 18. Wayne Irvin; 19. Thomas McMahon; DNS: Bill Dearmitt; Bill Monihen; Matt Woomer
---
SMITH AND HEATH WIN FIRST OF '06 AT HESSTON
By Terry Whetstone

HESSTON, PA - Harry Smith and Curtis Heath picked up their first wins of the season Saturday night at Hesston Speedway as Lynns Motorsports Inc. presented the Wilma Gardner, Nancy Estep and Zack Kunsman Memorial race in the street stocks and hobby stocks respectively.
Repeat winners included Mike Shoemaker in the limited late models and Richie Fitz in the PA 305 sprints.
The George's Used Cars Limited Late Models saw Tim Smith take the lead at the start from fellow pole sitter Dave Sokoloski. Before the first lap was completed a three car crash sent Daniel McAllen and Terry Kline to the pits.
The restart saw Smith again take the lead with Sokoloski in second and Rance Garlock in third. The race was slowed again on lap four as sixth place Bob Dunn coasted to a halt. On the restart it was still Smith in the lead with Shoemaker moving to second on lap six and taking the lead with an inside pass in turns three and four on lap ten. Once Shoemaker had the lead he was unmatchable the rest of the way. The top five were Shoemaker, Smith, Garlock, Sokoloski and Derek Byler. Heat wins went to Justin Kann, Dave Sokoloski and Rance Garlock.
The Richey's Well Drilling PA 305 Sprints saw Joey Zap taking the lead and Richie Fitz in second. Fitz took the lead on lap two and was setting a blistering pace, with Zap second and Chad Myers third. Fifth place starter Ryan Lynn was moving towards the front taking third on lap four and trying to reel in Zap, but the top three stayed that way the rest of the way with Fitz winning ahead of Zap, Lynn, Myers and Jim Kennedy rounding out the top five. Heat wins went to Nathan Gramley, Jim Kennedy and Chad Myers.
Harry Smith will celebrate his Birthday Tuesday, but he got an early present on Saturday as he took the lead of the Sheffield's Auto Sales Street Stocks at the green and held off Terry Wagner for three laps. Then it was Dave Brown who moved to second and on lap six he took the lead. His stint at the front was short lived, as he lost the lead back to Smith on lap eight. Smith led the rest of the way, but he had to keep Brown at bay for his first win of the season, on his birthday. The top five at the waving of Gary Deem's Checkered flag were: Smith, Brown, Wagner, Cris Edwards Jr., Mark Whitsel. Jim Bookwalter, Cris Edwards Jr. and Bill Heffner won the qualifying events.
Bill Replogle and Jeff Shoemaker led the Dively's Auto Body Hobby Stocks to the start with Replogle taking the lead and pulling to a small advantage, but it was short lived, as Wayne Irvin moved to second on lap two then it was Curtis Heath who moved to second on lap four. Heath pulled along side of Replogle and they stayed that way a couple of laps before Heath was able to take the lead. He held off the challenges to Replogle, who fought back, but Heath took his first career win on his birthday. The top five were Heath, Replogle, Irvin, Joe Dearmit and Curtis Guyer. Heat wins went to Lou Wannyn, Wayne Irvin and Bill Replogle.
PIT NOTES: There were 82 teams in the pits including 16 PA Sprints, 20 limited late models, 26 street stocks and 20 hobby stocks…Wednesday night the Third Annual Thunder by the Lake for the Super Late Models ($2,000 to win) and Street Stocks ($500 to win special sponsored by Big 4 Outdoors Sporting Goods. Race time is 6:30 p.m. and there will; be fireworks. More information is on the website at www.hesstonspeedway.com. This week is the Mark Goshorn and Jamie Peterson Memorial race sponsored by Goshorn's Racing Supplies. It will be a regular show for the limited late models, street stock, hobby stocks and an employee race. Race time is 6:30 p.m.

SUMMARY
Sprint Cars: 1. Richie Fitz; 2. Joe Zapp; 3. Ryan Lynn; 4. Chad Myers; 5. Jim Kennedy; 6. Rodger Irvine; 7. Tom Worrick; 8. Nathan Gramley; 9. Lee Cavalet; 10. Rodney Peters; 11. Nicole Bittner; 12. Ryan Hansen; 13. DJ Holland; 14. Gary Heckman; 15. Dusty Shatzer; DNS: Rob Mellott

Limited Late Models: 1. Mike Shoemaker; 2. Tim Smith Jr., 3. Rance Garlock; 4. Dave Sokoloski; 5. Derek Byler; 6. Mike Altobelli Jr.; 7. Justin Kann; 8. Shawn Bilger; 9. Andy Fries; 10. Brad Houck; 11. George Dixon Jr.; 12. Scott Palmer; 13. Jake Griffith; 14. Mike Duck; 15. Levi Eller; 16. Robbie Garlock; 17. Bob Dunn; 18. Chase Billet; 19. Terry Kline; 20. Daniel McAllen

Street Stocks: 1. Harry Smith; 2. Dave Brown; 3. Terry Wagner; 4. Chris Edwards; 5. Mark Whitzel; 6. Bill Henney; 7. Bill Heffner; 8. Jim Bookwalter; 9. Galen Sheffield; 10. Dave Swanger; 11. Ken Taylor; 12. Ken Singer; 13. Dan Zechman; 14. Terry Wyles; 15. Steven Thompson; 16. Tim Brindle; 17. Gary Molder; 18. Khi Swanger; 19. Don Wyles; 20. Rick Hemphill; 21. Eric Irvin; 22. Matt Mellott; 23. Jesse Snyder; 24. Chad Parks; DNS: Mike Stiffler, Rob Wilkins

Hobby Stocks: 1. Curtis Heath; 2. Bill Replogle; 3. Wayne Irvin; 4. Joe Dearmitt; 5. Curtis Guyer; 6. Rick Potter; 7. Keith Russell; 8. Jason Wright; 9. Jeff Shoemaker; 10. Wayne Bunn; 11. Jake Gungloff; 12. Lou Wannyn; 13. Russell Lightner; 14. Darren Desch; 15. EJ Goss; 16. Bill Monihen; 17. Todd Goss; 18. Brian Ayers; 19. Thomas McMahon; 20. Dale Claycomb; DNS: Charlie Walter
---
DUCK AND WALKER NEW HESSTON WINNERS

HESSTON, PA - Mike Duck picked up his first career George's Used Cars Limited Late Model feature on Saturday night during the Leland Cavalet Memorial race. Jarrett Walker finally picked up his first Sheffield Auto Sales Street Stock feature of the season as well.
Repeat winners included Rob Mellott in the Richey's Well Drillng PA 305 Sprints and Joe Dearmitt in the Dively's Auto Body Hobby Stocks.
The sprints took to the track for their 20 lap feature with Rob Mellott and Jim Kennedy on the front row with Mellott taking the lead before a red flew for a flipping DJ Holland. He was not hurt.
On the restart Mellott again took the lead and headed for his second win of the season. While he led from flag to flag, his win wasn't easy, as first Ritchie Fitz challenged for the lead then it was Chad Myers who moved to second and hounded the leader for the top spot, but it was Mellott who took the win over Myers, Nathan Gramley, Todd Spangler and Tom Worrick. Heat wins were split between Nathan Gramley, Todd Spangler and Chad Myers.
The limited late models hit the track with Rance Garlock taking the lead and setting the pace for three laps before Mike Duck finally made his way to the lead. One he was in command of the race it was easy sailing, for a few laps, but Mike Altobelli moved into third and was pressuring Garlock for the second spot. Garlock in turn began to reel in Duck and he put pressure on the leader, but Duck didn't crack as he held on for his first ever limited late model win. Garlock, Altobelli, Justin Kann and Tim Smith completed the top five. Derek Blyer, Justin Kann and Rance Garlock won the heats.
Chad Parks and Jim Bookwalter led the street stocks the green with Tim Brindle taking the lead with a three wide pass at the start. He led the way for three laps before Dave Brown took the lead on lap four and he had Jarretty Walker with him in second.
On lap eight Walker took the lead away from Brown but three laps later Bill Henney moved to the front with a pass on Walker, but Walker wanted a Hesston win, and he tried the inside and the outside before finally making the inside work on the last lap and in the last corner, as Walker took the lead off turn four and took the win. Henney held on to second, Cris Edwards Jr., was third, Brown was fourth and Terry Wagner was fifth. Heat wins were split between Mark Whitsel, Bill Henney and Jarrett Walker.
It looked like Brian Ayers was going to earn a win in the hobby feature as he took the lead at the start and led through two cautions before being the third caution when he spun out in turn two. This gave the lead to Joe Dearmitt who held off Curtis Heath the last four laps for the win. The top five were Dearmitt, Heath, Junior Guyer, Daren Desch and Dave Dunkle. Heat wins went to Dave Dunkle, Joe Dearmitt and Jason Wright.
PIT NOTES: There were 22 sprints, 18 limited late models, 26 street stocks and 22 hobby stocks to total 88 cars in the pits…Coming up on July 19 is the Third Annual Thunder by the Lake for the Super Late Models ($2,000 to win) and Street Stocks ($500 to win special sponsored by Big 4 Outdoors Sporting Goods. Race time is 6:30 p.m. and there will; be fireworks. More information is on the website at www.hesstonspeedway.com. This weekend is the Wilma Gardner, Nancy Estep, & Zack Kunsman Memorial Race sponsored by Lynns Motorsports Inc. There will be a regular show for the sprints, limited late models, street stock and hobby stocks, the four cylinders have been dropped. Race time is 6:30 p.m.

SUMMARY
Limited Late Models: 1. Mike Duck; 2. Rance Garlock; 3. Mike Altobelli Jr.; 4. Justin Kann; 5. Tim Smith Jr.; 6. Derek Byler; 7. Bob Dunn; 8. Shawn Bilger; 9. Mike Shoemaker; 10. Dave Sokoloski; 11. Jake Griffith; 12. Robbie Garlock; 13. Brad Kiling; 14. Brian Lessley; 15. Georgr Dixon Jr.; 16. Chase Billet; 17. Bill Booher; 18. Dan Sollers

PA 305 Sprints: 1. Rob Mellott; 2. Chad Myers; 3. Nathan Gramley; 4. Todd Spangler; 5. Tom Worrick; 6. Andy Haus; 7. Rodger Irvin; 8. Jim Wentz; 9. Marshall Gogg; 10. Joe Zapp; 11. Lee Cavalet; 12. Ryan Lynn; 13. Jeremy Quick; 14. Rodney Peters; 15. Dusty Shatzer; 16. Richie Fitz; 17. Tim Kline; 18. Ryan Hansen; 19. Mel Light; 20. Reed Thompson; 21. DJ Holland; 22. Jim Kennedy (DQ)

Street Stocks: 1. Jarrett Walker; 2. Bill Henney; 3. Chris Edwards; 4. Dave Brown; 5. Terry Wagner; 6. Dave Swanger; 7. Harry Smith; 8. Josh Ranck; 9. Mike Stiffler; 10. Chad Parks; 11. Den Singer; 12. Greg Helsey; 13. Khi Swanger; 14. Gary Molder; 15. Jim Brindle; 16. Jesse Snyder; 17. Terry Wyles; 18. Mark Whitzel; 19. Jim Bookwalter; 20. Don Wyles; 21. Steven Thompson; 22. Travis Shauf; DNS: MIke Duguay; Rob Wilkins; Rick Hemphill; Bill Heffner

Hobby Stocks: 1. Joe Dearmitt; 2. Curtis Heath; 3. Wayne Bunn; 4. Darren Desch; 5. Dave Dunkle; 6. Charlie Walker; 7. Jason Wright; 8. Rick Potter; 9. Wayne Irvin; 10. Russell Lightner; 11. Todd Goss; 12. Curtis Guyer; 13. Bill Dearmitt; 14. Lou Wannyn; 15. Jeff Shoemaker; 16. Brian Ayers; 17. Bill Monihen; 18. EJ Goss; 19. Thomas McMahon; 20. Joe Hammers; 21. Justin Vaughn; DNS: Jake Gungloff
---
IRVINE ONLY NEW HESSTON WINNER

HESSTON, PA - Roger Irvine of Irvona picked up his second career win in the Ritchey's Well Drilling PA 305 Sprints on Heeter's Heating & Air Conditioning trophy night.
Repeat winners include Mike Shoemaker of Hesston in the George's Used Car Limited Late Models, Bill Henney of Huntingdon in the Sheffield's Auto Sales Street Stocks, Wayne Irvin of Huntingdon in the Dively's Auto Body Hobby Stocks and Ralph Morgan in the Goshorn Racing Supplies Four Cylinders.
The late model feature was a barn burner from the initial waving of Gary Deem's green flag. Brad Kling and Shawn Bilger led the field to the start with Bilger taking the lead and Kling pulling along side. The pair was door-to-door when Mike Shoemaker moved to third around Matt Parks. The top three opened up a short lead and were three wide at different time for the lead. Kling managed to edge ahead on lap seven to lead that lap, but Bilger was right there with him and regained the lead again on lap eight.
A caution on lap nine regrouped the field and on the restart Shoemaker shot to the outside and took the lead. As he was opening a little distance the fight for second was far from over as the duo of Kling and Bilger continued to trade the spot with Bilger taking the position at the finish. The top five were: Shoemaker, Bilger, Kling, Parks and Bob Dunn. Preliminary wins went to Shawn Bilger and Brad Kling.
The PA 305 Sprints took to the track with Dusty Shatzer and Roger Irvine on the front row with Shatzer taking the lead and setting the pace. The race was continuing with Irvine moving to the outside on lap two. Heading through the third and fourth turns Irvine remain outside and took the lead from Shatzer off the fourth turn. He was out front and the crowd started watching eight place starter Ryan Lynn.
Lynn started eighth and by the eighth lap he was third. On lap 11 he managed to take second from Todd Spangler and was reeling in the lead car of Irvine. But Irvine poured on the steam and Lynn tried everything, including the low side on two restarts, but he wasn't going to find the extra power he needed to get Irvine, as he took his second career win at Hesston ahead of track owner Lynn. Chad Myers came from 10th to finish third with Richie Fritz and Spangler completing the top five. Heat wins went to Johnny Hagan and George Riden.
In street stock action it was Bill Heffner that took the lead at the start with Dave Brown and Terry Wagner second and third. The race was brought down under caution on lap one when Brown spun in turn one and collected several cars. When lap two was completed Galen Sheffield was second and Frank Todaro third. Cris Edwards Jr. moved to third on lap three and was chasing the lead pair but on lap seven Bill Henney made his presence felt as he moved to third and a lap later he was second and setting his sights on the leader. He moved past Heffner on lap 12 and never looked back. Heffner was second ahead of Edwards, Todaro and Harry Smith. Preliminary wins went to Bill Heffner, Dave Brown and Jim Bookwalter.
Charlie Walter beat Joe Hammers to the first turn at the start of the hobby feature with Rick Potter taking second on lap two. Then on the backstretch John Replogle, driving for his son Bill, rode the backstretch wall and ended his night in a shower of sparks.
On the restart Todd Goss spun in turn two and was broad sided by Bill Monihen. The crash was hard enough that Goss ended up on his roof. He wasn't hurt, but both cars were totaled. On the restart the race was still in Walter's command but Wayne Irvin was coming from his sixth place starting spot and on lap 10 he managed to get the lead. The rest of the way it was Irvin leading and trying to keep Joe Dearmitt off, which he did. At the finish the top five were Irvin, Dearmitt, Walter, Potter and Curtis Guyer. Charlie Walter, Joe Dearmitt and Rick Potter won the qualifying events.
The four cylinder feature saw Barry Welch take the initial lead, but a lap later Kirk Knable took the lead and then he lost it to Ralph Morgan a lap after that. Once Morgan had the lead he was in his own race as he help off all challengers for the win. Knable, Sonny Williamson, Norm Beam and Ronnie Garlock rounded out the top five. Ronnie Garlock and Ralph Morgan won the heats.
PIT NOTES: 106 cars filled the pits, including 18 limited late models, 24 sprints, 25 street stocks, 26 hobby stocks and 13 four cylinders…This week is Dively's Auto Body Race Night with a Hobby Stock Special paying $200 to win. There will be a regular show for the limited late models, PA 305 Sprints, street stocks and four cylinders…Coming up on June 24 is the MAC Attack 3 featuring the Mid-Atlantic Championship Series super late models. Watch the website at www.hesstonspeedway.com for more details.

May 20, 2006 Summary
George's Used Cars Limited Late Models: 1. 8" Mike Shoemaker; 2. 10 Shawn Bilger; 3. 17 Brad Kling; 4. 15 Matt Parks; 5. 34D Bob Dunn; 6. 19 Rance Garlock; 7. 20S Justin Swanger; 8. 8 Tim Fedder; 9. 66 Justin Kann; 10. 73 Mike Duck; 11. 79 Mike Altobelli Jr.; 12. 11 Jim Leidy; 13. 21 Gary Calimer Jr.; 14. 50 Jake Griffith; 15. 77 George Dixon Jr.; 16. 22 Chase Billet; 17. 1M Mike Mort; 18. 39 Tim Smith Jr.

Richey's Well Drilling PA 305 Sprints: 1. 12 Roger Irvine; 2. 23 Ryan Lynn; 3. 32 Chad Myers; 4. 1F Richie Fitz; 5. 33T Todd Spangler; 6. 31 Tommy Beavers; 7. 16M Craig Myers; 8. 47 Tom Worrick; 9. 75 Dusty Shatzer; 10. 3H Gary Heckman; 11. 21C Lee Cavalet; 12. 9 Ryan Hanser; 13. R6 Reed Thompson; 14. 89 D.J. Holland; 15. 46 Michael Alleman; 16. 99 George Riden; 17. 4 Rodney Peters; 18. 3 Johnny Hagen; 19. 33Z Joe Zap; 20. 2B Jay Batdorf; 21. 81 Craig Folmar; 22. 67 Craig Hunter ; 23. 7 Jim Kennedy
Sheffields Auto Sales Street Stocks: 1. 50 Bill Henney; 2. 59B Bill Heffner; 3. 66 Cris Edwards; 4. 188 Frank Todaro; 5. 8 Harry Smith; 6. 56J Josh Ranck; 7. 110 Dave Brown; 8. 8T Tom Williams; 9. 38 Chad Walters; 10. 29 Mark Whitsel
Dively's Auto Body Hobby Stocks: 1. W8 Wayne Irvin; 2. 21 Joe Dearmitt; 3. 42 Charlie Walters; 4. 11 Rick Potter; 5. 8C Curtis Guyer; 6. 29 Joe Hammers; 7. 77 Lou Wannyn; 8. 71 Curtis Heath; 9. 30 Russell Lightner; 10. 84 Damion Miller

Goshorn Racing Supplies Four Cylinders: 1. 44 Ralph Morgan; 2. 26 Kirk Knable; 3. 38 Sonny Williamson; 4. 14 Norm Beam; 5. 17 Ronnie Garlock; 6. 5 Barry Welch; 7. 23 Tim Williamson; 8. 23 Tim Williamson; 9. 41 Ron Beam; 10. 24R Robert Cutshall
---
Copyright © 1998-2006 by South Jersey Dirt Racing/ToddJ All Rights Reserved. Born on date April 21, 1998