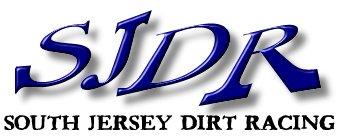 Eastern Oval Series
News & Race Results
EOS WEBSITE
09/18/06
---
EOS NEWS 9/8/06
To all EOS racers no matter what you have heard about the series we will be racing this season starting the first sat. in October at the Groove raceway and will continue running the first sat of the month all season as we have for 10 years. We will be revamping the entire series and the rules will be done shortly along with our new web site.
The classes we are going to be running are
Legends
Sprintcars
Dirt sportsman modified
Big block Dirt Modified
Nastruck
and 4" nascar
we have dropped to 6 classes to make a shorter day of racing . The rules will not be all that different
legends will be the same a falcon or slick 7 motor 9/29 gear

sprintcars will be run the same as last season with the only exception being we will allow styrene rod for bars and cages along with steel and brass this makes it a lot easier for a car to be built by a novice builder the styrene bends and stays bent just like wire but can be glued together and is very forgiving this move is being made to make it easier for cars to be built for the class to grow and we will still run wings outlaw style like before.

Dirt Modified Sportsman will follow the same rules as last season slick7 or falcon motors.

Big Block Dirt Modifieds will be the same car we have always run but with a speed fx motor 16d with a 9 tooth pinion and any crown gear

NASTRUCKS will go back to a 48 pitch 9/28 gear with the speed fx motor and we will not be running a breakout rule any more we will be racing like we used to.

4"Nascars will be run exactly the same busch cars we have always run.

The program will be run this year this way no membership fees and the EOS will not take any money from the raceway entries either the only thing EOS will do is hold a 50/50 at each race to cover the web site costs and we will still run with no pay outs entries will be 6.00 per class.

To the racers that are getting Jackets from last season you will get your jackets in November I can only say I am sorry for the delay in you getting them but my health problems kept me out of work for over 3 months I am finally returning to work in a few weeks and disability took a long time to kick in I had to use money I had set aside for home expenses. Yes it was completely wrong of me to handle things that way and again all I can do is say I am sorry and I will make it up to you guys. I hope you can understand my situation in this and that is all I can ask for from you. We have been doing this for over 10 seasons and I was never in this postion before and will not be again that is the reason for not collecting any money this season. I love this hobby and I tried to make everyone happy for all the seasons we have had I know that you cant please everyone but I have always tried to have a fun pro gram and have had a lot of fun racing with everyone. Thanks for your support and hope to see you at the GROOVE.

RJ
---
EOS SEASON SCHEDULE
The EOS is alive and well just going through a major revamping
The schhedule is not finalized but it will be soon it took a lot of thought as to what to do with racing this seaseo. As you know I have 2 series the EOS and DRAGWARS and both are time consuming.
My health has been bad this year and I did a lot of things that I should not have but some things got desperate on my family.
The EOS has never been a club and never will it has survived 10 years as an organization like USRA at those type of events you pay dues and the tracks support the raceways also. We took in good money last season and it was the first season in a long time. Its funny I hear things about money but nobody questiones my taking 300.00 from my pocket for handout motors or the cost of running over time webcosts plaques every season and whatever you have heard if I made a profit for it it was very little. So I know who put the numbers out there and they were wrong on yhere figures.
classes being looked at for the year for EOS are
Legends
Spprintcars the only change will be wingless sprints eaisier to marshall and less bitching too falcon or slick 7 motor
Dirt Modifieds with the speed fx motors

Hard Body Street Stocks falcon or slick 7 motor
Nastrucks with speed fx motors no breakout rules but will have a gear rule
Busch Grand Nationals same as last season
6 classes a faster day and some big cars and some small cars
Now My mistakes for ;ast season awards for last year if you ask anyone racing EOS the awards have never been given out till the first race of the new season to keep the championships seperate. Now I had a severe problem health wise this summer so awards will not be out till the November race when things got tough this year I needed to give some extra money to my wife for us to survive. Mark Green paidfor my plaques from the championships and said he was in no hurry for the money even in a conversation last week. So there has been a lot said about money but we have always handeled them the way they shpould be. So you may not be pleased about it but it was a lot of fun racing with the EOS for 10 dseasons and after a lot of thought it will be back we have tracks and when the schedule is final you will be the first to know.
I hope to make some of the other races also but I am dropping some of those classes so if anyone is interested I have 3 vintage modifieds for sale and 2 champ cars all race ready so come get em
Hope this clears up aby rumors and if not we will still be going with or without you

And we will still race on the first sat of the month as we have for 10 years
RJ
---
EOS style racing @ Keystone in July
OVAL racing @ Keystone July 22nd!
Ok here it is guys! The big summer Oval race. Sat. july 22nd !
Classes on the schedule
Sprints, This will be a bit of a extended race. 3 min. on , 2 min off
falcon motors! $25 cash to the winner!
Dirt Mods with the new big block motor "speed fx 16d" 2 on, 2 off
Vintage reading mods falcon motor 3 on , 2 off $25 cash to the winner!
Nastruck 2.0 breakout any motor 3 on, 2 off $25 in track certificates to the winner!
4" Bush cars! 4" flexi tagged 16d motor. Nascar body.
$25 cash to the winner!
All classes observe EOS rules!
Lunch will be provided as this is a part of our birthday celebration, Cake too!

Keystone modelcar raceway
2701 horseshoe pike
Palmyra, PA 17078
717-832-3170
www.keystoneraceway.dynu.com
---
EOS season ending statement

Congratulations to all the racers who won today and thank you to all who raced and made it a blast of EOS racing. Thanks to Jason he did one hell of a job running the race program for us today also. As for the season thanks to all who made it to a race breaking the all time attendance record for a monthly race and the record for entries in a championship race too both events were held at Keystone Raceway that broke records so that speaks for itself as to the thanks that Mark Green and crew deserve also.

Thanks to all the raceways that participated this year we hope to race at all these locations in the future as well.

The Groove Raceway
Guindon-apolis Raceway
West York Raceway
Keystone Raceway

Also thanks to our friend Mark Keffer for keeping up on the EOS webpage he has very limited time and does a hell of a job with the site so thank you Mark

Last and not nearly least thanks to our wives who allow us big kids our rest and relaxation to go slot car racing when you know they have things that are a lot more important to them then us racing

Racers, Owners, Website, and all the people who cover our series like
Scale Auto Racing News
Slot Car Bulletin
Old Weird Herald
3 wides picture vault
South Jersey Dirt Racing
I can not say thank you enough for all your support. With friends like you it makes being the Director a worth while job we dont please everyone but we seem to please most and that is the most anyone can ask for so THANKS to all

Next Season we are looking at a lot of improvements so keep your eye on us during the off season too.

Thank You all from the bottom of my heart you are some great friends and thanks for making my Rookie son feel like he is one of the gang he had a lot of fun and is upset that this one is over.

RJ
---
EOS members announcement about rules for 06-07

The EOS rule board for the 2006/2007 season
these are the guys that will all get together and come up with all the rule corrections needed to make a foolproof set of rules for next season and beyond. We are trying to go over all aspects of the book and it should be done in a few weeks.
Also Tech will be handeled differently next season with a few people working on the program to make things run more smoothly. I thank you racers for living with our fairly loose rules up to now but let it be known for next season there will be no fix it by next month calls it will be right or it will not run that is my fault for letting things get this far out of hand. We want to be an org. to be proud to belong to for years to come. Thank you all for your time and updates will follow soon.

Rule Board 06-07
Ralph Jones
Mark Mazzucco
Jim Biehl
Wendell Veach
Fred Mccollough
Mark Green
---
EOS championship results from Keystone Raceway Palmyra PA 6-3-06

VINTAGE MODIFIEDS
1
FRED MCCOLLOUGH
367

2
JEFF KOLLER
349

3
WENDELL VEACH
347

4
RODNEY STUBER
344

5
JIM BIEHL
321

6
KYLE JONES
320

7
RAY HEISEY
319

8
CARL CALHOUN
318

9
BILL SUTTON
306

10
FRENCHY
303

11
DEAN WOOLFORD
264

12
RALPH JONES
100

13
GREG POFFENBERGER



LEGENDS
1
KEVIN KEPPLY
405

2
FRED MCCOLLOUGH
390

3
RODNEY STUBER
389

4
RAY HEISEY
387

5
WENDELL VEACH
386

6
ALLEN LEIBICH
384

7
FRENCHY
381

8
CARL CALHOUN
380

9
JEFF KOLLER
375

10
GREG POFFENBERGER
369

11
KYLE JONES
343

12
DON PERRY
338

13
JOHN VULCETIC
335

14
DICKY SNADER
334

15
DEAN WOOLFORD
315

16
BILL SUTTON
279

17
MATT RAMERIZ
92

18
RALPH JONES
91


BEARS SPRINTCARS
1
JEFF KOLLER
379

2
FRED MCCOLLOUGH
377

3
WENDELL VEACH
375

4
KEVIN KEPPLY
373

5
JIM BIEHL
361

6
GREG POFFENBERGER
360

7
BILL SUTTON
353

8
ANDY HRESCO
349

9
RODNEY STUBER
344

10
RALPH JONES
315

11
FRENCHY
251

12
KYLE JONES
191

DIRT MODIFIEDS
1
RALPH JONES
420

2
WENDELL VEACH
419

3
FRED MCCOLLOUGH
407

4
BILL SUTTON
399

5
KEVIN KEPLEY
393

6
RODNEY STUBER
392

7
JOHN VULCETIC
388

8
MATT R
384

9
JEFF KOLLER
382

10
JIM BIEHL
381

11
RAY HEISEY
374

12
DEAN WOOLFORD
371

13
CARL CALHOUN
364

14
FRENCHY
356

15
ALLEN LEIBICH
327

16
DON PERRY
309

17
CATHERINE HRESCO
301

18
REBECCA HRESCO
290

19
ANDY HRESCO
224


DIRT LATE MODELS
1
JOHN VULCETIC
426

2
MATT RAMERIZ
406

3
RALPH JONES
405

4
KEVIN KEPPLEY
403

5
ANDY HRESCO
398

6
RAY HEISEY
390

7
ALLEN LEIBICH
387

8
JEFF KOLLER
370

9
FRENCHY
369

10
KYLE JONES
360

11
DEAN WOOLFORD
356

12
CARL CALHOUN
353

13
WENDELL VEACH
269

14
JIM BIEHL
200

15
BILL SUTTON
164

NASTRUCKS
1
JOHN VULCETIC
439

2
BILL SUTTON
435

3
MATT RAMERIZ
423

4
DICKY SNADER
400

5
KYLE JONES
388

6
FRENCHY
382

7
ANDY HRESCO
373

8
DON PERRY
210

BUSCH GRAND NATIONAL
1
KEVIN KEPPLY
481

2
MATT RAMERIZ
480

3
DALE
456

4
DON PERRY
423

5
BILL SUTTON
422

6
REBECCA HRESCO
419

7
ALLEN LEIBICH
393

8
CATHERINE HRESCO
372

9
KYLE JONES
371

10
ANDY HRESCO
360

11
RALPH JONES
272
---
EOS CHAMPIONSHIPS
ENTRY FEES FOR ALL CLASSES AT THE CHAMPIONSHIPS ARE GOING TO BE 8.00
THIS WILL CLEAR UP ANY MISUNDERSTANDING IN THIS AREA

ALSO NEXT SEASON WILL PROBABLY SEE A FORMAT CHANGE TO ACCOMIDATE THE CLASSES THAT EVERYONE WANTS TO RUN WE ARE NOT SET IN STONE FOR CLASSES YET AND A 2 DAY PROGRAM IS NOT OUT OF THE QUESTION EITHER SMALL CARS ON SAT BIG CARS ON SUNDAY TYPE OF THING

WE NEED TO DISCUSS THIS FURTHER TOMORROW AT THE TRACK

I DO BELIEVE IF YOU RACERS WANT TO ADD ANOTHER CLASS LIKE CHAMP CARS OR ASPHALT MODIFIEDS WE WILL HAVE TO DROP SOMETHING THE ONLY SMALL CLASS THAT HAS THE SMALLEST TURNOUT IS THE LEGENDS BUT IT ALSO IS A GREAT CLASS FOR PEOPLE TO GET STARTED

WE COULD SEE A LIST OF CLASSES LIKE THIS NEXT YEAR

SATURDAY PROGRAM
VINTAGE MODIFIED (READING MODS)
SPRINTCARS
DIRT MODIFIED
ASPHALT MODIFIED OR CHAMP CAR
DIRT LATE MODEL
HB STREET STOCK

SUNDAY
NASTRUCK
BUSCH GRAND NATIONALS
INDY CAR

WE ALSO HAVE THE AVAILABILITY OF A WHOLE LINE OF NEW BODIES TO LOOK AT FOR ANY CLASSES AS THERE WILL BE A NEW BODY MFG SOON AND WITH ITS SUPPORT MAY BE THE ONLY BODIES TO BE RUN IN SOME CLASSES. WE WILL SUPPORT ANY COMPANY THAT WILL SUPPORT US AND ANYONE SPONSORING THE SERIES WILL BE EXCLUSIVE IN THERE CLASS
SUCH AS IF PROSLOT COMES TO US WITH OUR OWN SPEC ARM FOR THERE FALCON TYPE MOTOR THEN THAT DIVISION WILL ONLY ALLOW THAT MOTOR IN THAT CLASS ECT.

G FORCE BODIES WILL SUPPORT OUR PROGRAM AND BY SUPPORTING US AS RACERS AND PRODUCING EQUAL PRODUCTS FOR SOME CLASSES WE NEED TO SUPPORT THAT TYPE OF BUISNESS

PLEASE FEEL FREE TO BRING UP ANYTHING TO ME TOMORROW AT THE TRACK LIKE I SAID WE ARE NOT SET IN STONE FOR NEXT SEASON ON EVERYTHING AND I WANT TO MAKE THIS THE MOST SOLID SERIES WITH A RULE PACKAGE THAT IS FAIR TO EVERYONE RACING IN IT. WE WILL HAVE REVOLVING TECH PEOPLE NEXT YEAR ACTUALLY PROB. 3 OR 4 TECH PEOPLE AND THEY KNOW WHO THEY ARE AS THEY VOLENTEERED ALREADY

WELL SEE YOU ALL TOMORROW AT THE TRACK HOPE EVERYONE HAS ENOUGH GAS TO GET THERE HEY THANK GOD OUR SLOT CARS DONT NEED FUEL
---
EOS CHAMPIONSHIPS
Well here we go again its championship time. The Eastern oval series presents the World Series of oval cars at Keystone Raceway in palmrya Pennsylvania.
Classes to be raced at the championships all are
VINTAGE MODIFIED
LEGENDS
SPRINT CARS
DIRT MODIFIED
DIRT LATE MODEL
NASTRUCK
BUSCH GRAND NATIONAL
and an exhibition race of the all new hardbody Street Stock class

We do however bid farewell to the Ford half-inch NASCAR's all good things come to an end. That division will be missed and someday they may return the EOS.

Rules for the new hardbody Street Stock class will be distributed within the next few days. This new class looks to put a wild side of racing on the table.
---
EOS RESULTS WEST YORK RACEWAY RACE 8 05/06 SEASON
RESULTS FOR EOS RACE 8 WEST YORK RACEWAY

VINTAGE MODIFIEDS
1 WENDELL VEACH 272
2 FRED MCCOLLOUGH 270
3 BILL SUTTON 256
4 RODNEY STUBER 255
5 RALPH JONES 254
6 JIM BIEHL 251
7 FRENCHY 239
8 JOE JESSON 229
9 DONNIE KELLER 225
10 KYLE JONES 163

LEGENDS
1 FRED MCCOLLOUGH 286
2 RODNEY STUBER 284
3 KEVIN KEPPLY 282
4 JOHN VULCETIC 281
5 WENDELL VEACH 280
6 MATT RAMERIZ 278
7 BILL SUTTON 270
8 DON PERRY 255
9 FRENCHY 254
10 GARY TENNIS 252
11 KYLE JONES 232
12 RALPH JONES 43
13 DICKY SNADER 40

BEARS SPRINTCARS
1 WENDELL VEACH 296
2 FRED MCCOLLOUGH 288
3 RODNEY STUBER 287
4 JIM BIEHL 277
5 KEVIN KEPP LY 272
6 BILL SUTTON 272
7 DON KELLER 256
8 KYLE JONES 251
9 FRENCHY 246
10 RALPH JONES 141
11 JOE JESSON 69
12 MATT RAMERIZ 30

DIRT MODIFIEDS
1 MAC 313
2 RODNEY STUBER 304
3 KEVIN KEPLEY 303
4 JIM BIEHL 301
5 FRED MCCOLLOUGH 300
6 WENDELL VEACH 297
7 JOHN VULCETIC 291
8 DON PERRY 286
9 BILL SUTTON 279
10 MATT R 277
11 BOB DAVIS 274
12 JEFF KOLLER 267
13 FRENCHY 249
14 GARY TENNIS 242
15 KYLE JONES 233
16 JOE JESSON 121
17 RALPH JONES 38

DIRT LATE MODELS
1 RALPH JONES 308
2 WENDELL VEACH 307
3 RODNEY STUBER 302
4 KEVIN KEPPLEY 298
5 JIM BIEHL 291
6 JOE JESSON 289
7 JOHN VULCETIC 285
8 BOB DAVIS 284
9 GARY TENNIS 283
10 DON PERRY 270
11 MATT RAMERIZ 267
12 FRENCHY 253
13 DICKY SNADER 81

NASTRUCKS
1 MATT RAMERIZ 322
2 FRED MCCOLLOUGH 321
3 DON PERRY 318
4 BILL SUTTON 312
5 JOHN VULCETIC 309
6 KYLE JONES 306
7 FRENCHY 301

BUSCH GRAND NATIONAL
1 MATT RAMERIZ 364
2 MARK GREEN 363
3 DALE 362
4 FRED MCCOLLOUGH 353
5 KYLE JONES 344
6 RALPH JONES 343
7 BILL SUTTON 337
8 DON PERRY 58
9 JOHN VULCETIC 46

4 1/2 NASCAR
1 RALPH JONES 347
2 JOHN VULCETIC 343
3 BILL SUTTON 326
4& nbsp;KYLE JONES 322
5 DON PERRY 319
6 MATT RAMERIZ 62
---
FINAL POINT STANDINGS EASTERN OVAL SERIES 05/06 SEASON 8 RACES WITH 1 DROP

VINTAGE MODIFIED FINAL POINTS
FRED MCCOLLOUGH 348
JOE SHIFLET 336
RALPH JONES 317
BILL SUTTON 312
KYLE JONES 300
JIM BIEHL 279
BOBBY JONES 262
GREG POFFENBERGER 258
FRENCHY 257
RAY HELSEY 222
CARL CALHOUN 218
ALAN SAGI 179
RODNEY STUBER 134
WENDELL VEACH 99
JEFF KOLLER 95
RANDY KOLLER 84
JIM ALDRICH 83
STEVE EVERLY 78
MAC 44
JOE JESSON 43

LEGEND FINAL POINTS
JOE SHIFLET 338
DON PERRY 309
KYLE JONES 308
FRED MCCOLLOUGH 298
FRENCHY 292
BILL SUTTON 286
GREG POFFENBERS 259
MARK MAZZUCCO 256
CARL CALHOUN 249
BOBBY JONES 231
RALPH JONES 227
DICKY SNADER 205
RAY HEISEY 203
ALAN SAGI 191
JOHN VUCETIC 186
JOE JESSON 164
KEVIN KEPPLEY 135
RODNEY STUBER 127
ALLEN LEIBICH 124
WENDELL VEACH 95
JEFF KOLLER 90
RANDY KOLLER 75
GARY TENNIS 75
STEVE EBERLY 66
DANE 46
ANDY HRESKO 45

BEARS SPRINTCARS FINAL POINTS
JOE SHIFLET 315
BILL SUTTON 307
FRENCHY 296
KYLE JONES 294
MARK MAZZUCCO 293
FRED MCCOLLOUGH 284
JIM BIEHL 276
RALPH JONES 274
BOBBY JONES 269
GREG POFFENBERGER 259
KEVIN KEPPLEY 189
RODNEY STUBER 167
JOE JESSON 165
WENDELL VEACH 99
JEFF KOLLER 98
RANDY KOLLER 86
ALAN SAGI 82
STEVE EBERLY 80
ALLEN LEIBICH 45
ANDY HRESKO 45
MAC 43
BILL HOWER 43

DIRT MODIFIED FINAL POINTS
FRED MCCOLLOUGH 321
RALPH JONES 320
JOE SHIFLET 312
KYLE JONES 287
FRENCHY 279
JIM BIEHL 278
DON PERRY 252
GREG POFFENBERGER 245
BILL SUTTON 241
ALAN SAGI 238
JOE JESSON 238
RAY HELSEY 234
KEVIN KEPLEY 232
MARK MAZZUCCO 229
BOBBY JONES 221
JOHN VUCETIC 172
ANDY HRESKO 164
CARL CALHOUN 159
GARY TENNIS 150
MAC 149
REBECCA HRESKO 142
RODNEY STUBER 135
JEFF KOLLER 126
CATHERINE HRESKO 110
WENDELL VEACH 91
JIMMY ALBRICH 90
RANDY KOLLER 67
STEVE EBERLY 66
JUSTIN EMBODY 42

DIRT LATE MODEL FINAL POINTS
RALPH JONES 342
JOE SHIFLET 324
FRENCHY 298
KYLE JONES 294
BILL SUTTON 279
GREG POFFENBERGER 262
DON PERRY 244
JOHN VUCETIC 231
BOBBY JONES 228
CARL CALHOUN 193
ALAN SAGI 191
JIM BIEHL 188
FRED MCCOLLOUGH 185
GARY TENNIS 170
REBECCA HRESKO 131
RODNEY STUBER 130
JOE JESSON 87
KEVIN KEPPLEY 87
JIMMY ALDRICH 86
ANDY HRESKO 86
RAY HELSEY 84
DICKY SNADER 79
RICH SCHAFFER 49
WENDELL VEACH 49
ALLEN LEIBICH 47
JEFF KOLLER 45
CATHERINE HRESKO 43
DANE BOLTZ 42

NASTRUCKS FINAL POINTS
DON PERRY 313
FRENCHY 309
BILL SUTTON 308
KYLE JONES 307
JOHN VUCETIC 291
MARK MAZZUCCO 275
JOE SHIFLET 274
ED COTTRELL 270
BOBBY JONES 254
FRED MCCOLLOUGH 243
RALPH JONES 237
ALAN SAGI 169
BOB VANDIVNER 91
GREG POFFENBERGER 82
JOE JESSON 82
ANDY HRESKO 48
GARY TENNIS 44
ANTHONY CARLISI 44
DANE BOLTZ 44
JIMMY ALDRICH 39

BUSCH GRAND NATIONAL FINAL POINTS
RALPH JONES 333
BILL SUTTON 324
KYLE JONES 317
DON PERRY 312
FRED MCCOLLOUGH 284
ED COTTRELL 273
JOHN VUCETIC 273
MARK MAZZUCCO 254
MARK GREEN 148
ANDY HRESKO 131
BOBBY JONES 129
JOE JESSON 124
ALAN SAGI 91
BOB VANDIVNER 89
FRENCHY 82
REBECCA HRESKO 82
CATHERINE HRESKO 79
RAY CARLISI 50
BILLY HOWER 46
RAY HELSEY 45
GARY TENNIS 43
ALLEN LEIBICH 42
JOE SHIFLET 41
STEVE EBERLY 41
RANDY KOLLER 40

4 1/2 NASCAR FINAL POINTS
RALPH JONES 349
KYLE JONES 329
BILL SUTTON 328
DON PERRY 323
JOHN VULETIC 238
ED COTTRELL 213
MARK MAZZUCCO 209
ANDY HRESKO 140
CATHERINE HRESKO 140
JOE JESSON 134
BOBBY JONES 129
ALLEN SAGI 125
REBECCA HRESKO 121
JOE SHIFLET 91
ALLEN LEIBICH 88
BOB VANDIVNER 84
FRENCHY 80
JASON GREEN 50
MARK GREEN 50
RAY CARLISI 47
GARY TENNIS 41
---
EOS NEWS
Racing in york in just 2 weeks cant wait but here are some things for you to think about

Hopefully here again we are going to take something that is a lot of fun and a few people have to start playing with them now we will take a stand on this subject we will take the cars after each race impound the top 5 and play lets look at them closer and if there is anything done or even if it looks a little like its been touched it will be taken out of the race.

NOW HERE IS HOW IT WILL BE NO IF ANDS OR BUTTS WE WILL TAKE THE NASCAR APPROACH ON THIS TO AN EXTENT NOT BIG DOLLAR FINES BUT HERE IT IS
THE EOS HAS THE RIGHT TO DEEM ANY MOTOR IT FEELS TAMPERED WITH TO BE ILL-EAGLE THE MOTOR WILL BE CONFISCATED AND DESTROYED. THE RACERS POINTS WILL BE TAKEN AWAY FOR THE ENTIRE YEAR. AND THE DRIVER WILL BE ASKED TO LEAVE THE EOS FOR A PERIOD OF 1 YEAR FOR A BLANTENT INFRACTION OF THIS. SORRY IT HAS TO BE PUT OUT THIS WAY BUT WE WILL NOT STAND FOR THIS TO GET OUT OF HAND WE HAVE HAD SO MANY GREAT RACES WITH CLOSE FINISHES OVER THE LAST YEAR AND WANT OUR SERIES TO REMAIN THE MOST COMPETITIVE SERIES IF WE LOOSE A COUPLE OF RACERS OVER MOTOR TAMPERING WELL SO BE IT

WE WANT GOOD FAIR RACING AND ITS BEEN A LOT OF FUN SO FAR AND WE WANT TO KEEP IT THAT WAY.

FALCONS ARE NOT MEANT TO BE TAMPERED WITH IN ANY WAY SOME TWISTING HAS HAPPENED I TRIED IT MYSELF ON A FEW BUT HAVE NOT TWISTED ONE FOR WELL OVER A YEAR AND WILL NOT EVER DO IT AGAIN. WE CANT CATCH THE TIMING THING COMPLETELY BUT WE WILL HAVE AN ANSWER FOR IT ANY MOTOR DEEMED TO BE TAKEN APART OR SOLDERED TOGETHER OR ANY THING DEEMED (DETRIMENTAL TO THE SPORT FROM NASCAR LOL)
WILL BE DEALT WITH IN THIS MANOR

THERE IS A NEW HACK L/M BODY AVAILABLE AND IT IS LEGAL FOR EOS NOW THAT THE BODY IS IN CONFORMATION TO WHAT WE RUN NOW ANYONE RUNNING THE OLDER BODY CAN ADD LEXAN TO THE REAR SIDES TO MATCH THE NEW BODY BUT MAY NOT EXCEED IT I AM TOLD THE BODY IS AVAIL AT KEYSTONE RACEWAY NOW

THE UPCOMING RULE MEETING SHOULD BE A POSITIVE ONE AND WE ARE LOOKING FORWARD TO IT

FOOD FOR THOUGHT THE MOST SUGGESTIONS THAT HAVE COME UP HAVE BEEN

DROPPING 4 1/2 NASCAR AND ADDING INDYCAR

A MORE AGGRESSIVE SCHEDULE FOR NEXT YEAR ALLOWING FOR MORE RACING IN A SEASON LIKE 10 RACES INSTEAD OF 8 AND I AM WORKING ON A MOCK SCHEDULE TO BRING UP AT THE MEETING

ADDING CHAMP CARS TO THE SCHEDULE

AN 4 1/2 FCR TYPE NASCAR OR STREET STOCK OR EVEN AN ASPHALT MODIFIED THAT WE WILL HAVE A COUPLE THERE FOR EVERYONE TO SEE

THERE HAS EVEN BEEN SUGGESTIONS TO GET RID OF ALL BIG CARS ADD A COUPLE OF MORE SMALL CARS AND AGAIN NO IDEAS WILL GO UNNOTICED

PLEASE IF YOU ARE NOT GOING TO MAKE IT TO THE YORK RACE PLEASE SEND ME YOUR SUGGESTIONS IN EMAIL FORM OR CALL ME SO WE CAN BRING UP YOUR THOUGHTS AT THE MEETING I WILL BRING UP EVERY THING THAT YOU HAVE TO OFFER TO THE PROGRAM AND ANY MEMBER WILL BE ABLE TO BE HEARD EVEN IF YOU ARE NOT ABLE TO ATTEND IF YOU CAN NOT EMAIL ME CALL ME 609-770-2566 OR 609-780-6190 IF YOU HAVE AN OPINION LET ME KNOW HOW YOU WANT TO VOTE ON ANY SUBJECT THAT YOU HAVE HEARD OF SO YOU CAN BE COUNTED IN THE VOTE YOU ARE MEMBERS AND YOUR VOTE IS IMPORTANT TO US

THANK YOU FOR YOUR TIME AND SEE YOU AT YORK
RALPH JONES
---
EOS RACE 8
Now a small rule statement
For EOS racing classes it has been brought to my attention that steam roller tires have been used by some racers and have gone through tech that way. Steam rollers are not allowed to run that was discussed last year at the rule meeting and if they went through they should not have been allowed and will not be allowed from here on I am told there is another plastic hub type of this tire out there and it will not be allowed either Big hubs are ok but they need to look like a tire not a hub with some skin on it LOL
We will be having a meeting in the morning before the start of the Vintage Modified race for rules for the 1/32nd and vintage modified classes so if you are a MEMBER and want to have a say the discussion for these classes will be at 915am at West York Raceway, York PA May 6, 2006 all other classes will be discussed beforfe the Nastrucks take the track

There will be no topics about big cars in the am meeting and no topics about small cars in the pm meeting so if you have interest in both then you need to be there for both meetings.

Also the york race because of the time it takes to have a meeting it will take from practice time some so from the time doors open until the first meeting at 915am there are to be no 1/24th cars on the track at all the only classes allowed practice in the am will be the am classes no Trucks, Busch, or 4 1/2 Nascar.

REMEMBER RULE MEETINGS ARE OPEN TO MEMBERS ONLY THE ONLY EXCEPTIONS ARE TRACK OWNERS ARE ALLOWED TO BE INVOLVED
1 MEMBER 1 VOTE NO MEMBER NO SAY SO
SORRY IF THAT OFFENDS ANYONE BUT THE SERIES WILL SUPPORT ITS MEMBERS AND RESPECT THERE MEMBERS OPINIONS AND NEEDS

We look forward to seeing everyone on the 6th have fun and lets go racing.
---
Results race 7 Eastern oval series

VINTAGE MODIFIEDS LAPS
1 JOE SHIFLET 397
2 FRED MCCOLLOUGH 395
3 RODNEY STUBER 387
4 RALPH JONES 385
5 JIM BIEHL 372
6 FRENCHY 371
7 GREG POFFENBERGER 357
8 KYLE JONES 338
9 BOBBY JONES 271

LEGENDS
1 FRED MCCOLLOUGH 448
2 JOE SHIFLET 443
3 JOE JESSON 431
4 KEVIN KEPPLY 426
5 KYLE JONES 410
6 JOHN VULCETIC 407
7 DON PERRY 393
8 FRENCHY 381
9 GREG POFFENBERGER 343
10 CODY SCHANTZ 319
11 BOBBY JONES 307
12 RALPH JONES 61

BEARS SPRINTCARS
1 RALPH JONES 412
2 JIM BIEHL 401
3 KEVIN KEPPLY 401
4 FRED MCCOLLOUGH 396
5 RODNEY STUBER 392
6 JOE SHIFLET 386
7 BOBBY JONES 359
8 MATT RAMERIZ 349
9 FRENCHY 343
10 GREG POFFENBERGER 321
11 KYLE JONES 158

DIRT MODIFIEDS
1 FRED MCCOLLOUGH 467
2 JIM BIEHL 467
3 RALPH JONES 465
4 KEVIN KEPLEY 464
5 JOE SHIFLET 450
6 MATT RAMERIZ 447
7 KYLE JONES 446
8 CODY SCHANTZ 444
9 JOHN VULCETIC 435
10 RODNEY STUBER 434
11 JUSTIN IMBODY 428
12 GREG POFFENBERGER 426
13 DON PERRY 415
14 FRENCHY 409
15 DAN SANTELLI 404
16 BOBBY JONES 395
17 JOE JESSON 100

DIRT LATE MODELS
1 JOE SHIFLET 465
2 RALPH JONES 455
3 JOHN VULCETIC 449
4 JIM BIEHL 448
5 GREG POFFENBERGER 433
6 KYLE JONES 432
7 FRENCHY 430
8 RODNEY STUBER 415
9 MATT RAMERIZ 405
10 JOE JESSON 399
11 DON PERRY 365
12 KEVIN KEPPLEY 318
13 DAN S 271
14 BOBBY JONES 78

NASTRUCKS
1 FRED MCCOLLOUGH 497
2 MATT RAMERIZ 485
3 DON PERRY 480
4 JOHN VULCETIC 478
5 FRENCHY 478
6 JOE SHIFLET 472
7 KYLE JONES 470
8 BOBBY JONES 456
9 RALPH JONES 325

BUSCH GRAND NATIONAL
1 MATT RAMERIZ 546
2 FRED MCCOLLOUGH 542
3 JOHN VULCETIC 520
3 KYLE JONES 511
4 DON PERRY 195
5 RALPH JONES 178

4 1/2 NASCAR
1 RALPH JONES 536
2 JOHN VULCETIC 507
3 KYLE JONES 498
4 DON PERRY 476
5 JOE JESSON 465
---
EOS RAC #7
CAN'T WAIT JUST A LITTLE MORE THAN A WEEK AND WE WILL BE TRADING PAINT AGAIN CANT GET ENOUGH OF IT GOTTA LOVE IT

SO FAR THE MAIN TOPICS YOU RACERS SEEM INTERESTED IN AS FAR AS NEXT SEASON IS SMALL BUT GROWING SO IF YOU HAVE SUGGESTIONS PLEASE GET THEM IN TO US SOON SO WE CAN HAVE A LIST READY FOR THE MEETING AT RACE 8

SO FAR SOME THINGS SUGGESTED

SPEED FX IN MODIFIED AND DIRT LATE MODELS

DIV 1 AND 2 DIV 1 RACE 1ST WEEKEND SMALL CARS
DIV2 BIG CARS 3RD WEEK OF THE MONTH

RACE EVERY 3 WEEKS TO ADD RACES TO THE SEASON

ADD INDYCARS AND DROP 4 1/2

BRING BACK ASPHALT MODIFIEDS

BRING BACK WINGLESS SPRINTCARS

ALLOW SLICK 7 FALCONS IN PLACE OF JK FALCONS

JUST SOME OF THE SUGGESTIONS PLEASE SHARE YOUR THOUGHTS WITH US ASAP
---
EOS NEWS AND THOUGHTS
Wow what a turnout at the last race it broke a record that stood 9 seasons but every record is ment to be broken and its cool when it happens.
Now as for speed of the show we ran it about as fast as can be expected we may be able to refine it just a little and here is the only suggestion I have for it.
915am close tech for vintage modifieds this allows the tech team time to finish teching the legends and sprints while racing starts on time.
Between races we normally have a 15 min break for racers to practice the best way to shorten this is when we start vintage modifieds after that race is over we go directly into legends no break between after legends a 20 min. strict time break run the next 2 classes with no break and so on a 20 min break every 2 classes and it should make the day go faster.
the only other thought is 1 min between heats not 2 min makes it hecktic but fast paced I do not have a problem with that but I would like your opinion on the subject before we make any choices.

Now the nationals is going to be promoted very heavly and hopefully will draw a really big turnout with this in mind would you rather run a 2 day type event and I need your feedback asap

4 senarios of racing Mark G will check on the area schedule and make sure plenty of motel space is avail.

1 saturday could be a lond day but still 1 day

2 friday nite vintage modifieds and legends
sat all other classes

3 sat vintage mod, legends, sprints, dirt mod, late model
sun trucks, busch, 4 1/2 nascar

4 sat vintage mod, legends, sprints, trucks, busch,
sunday dirt mod, late model, and 4 1/2 nascar

On any of these races we could add a class if you would like so let me know that also like indycar or hb street stock
Please get back asap so we can get going on the plans

RJ
--
The EASTERN OVAL SERIES where its fun to race because we race for fun
---
REMAINING EOS SCHEDULE
Everything has been worked out at the Groove for the next race so we will not be moving the race. Sat April 1st will be at the Groove raceway in East Greenville Pa. Ed has made all the changes needed to accommodate the EOS race and we look forward to racing there.

April 1 2006
The Groove Raceway
413 Jefferson st.
E. Greenville Pa. 18041
215-679-2260

May 6 2006
West York Raceway
York PA

Oval Championships
June 3rd
Keystone Raceway
Palmyra Pa

The EOS would like to thank everyone involved in the series
The racers are the best in the country and I challenge anyone who does not think so to come and face off with this bunch but be prepared we have fun so be prepared to have a good time along with the tough competition.
The Track Owners for people who rarely get along and I have seen it all over the country owners never want to agree on anything the group of owners involved in the EOS all get along and they promote there racers to go and compete at the other raceways and run some of our classes on a weekly basis and this builds up our competition and makes it more fun for the racing community.
Congrats to Keystone raceway for breaking the attendance record this past week 158 is the new record breaking the old record of 151 that was 7 years old and with all that we still were done by 1230am a long but very action packed day thanks Mark and the Keystone crew.
When we had our rule meeting last season and we decided to go with no payout and lower entry fees I thought we were crazy and it would not go over but wow it has been great. Affordable racing is here and it seems like its a hit that along with running classes that are not all that expensive 5 classes run falcon motors 2 of those classes run the same gear ratios and chassis rules and can run the same car twice then we have our truck class that runs on a breakout time so not the fastest or guy with the most money wins. and our last two classes run with American made 16d motors all in all affordable racing witch adds up to good driving and a lot of fun. in the EOS we promote fun because it should be just that FUN. We don't please everyone and nobody ever will but we have a great time and we get along. How many raceways in the country will buy stuff from another raceway close to them just to make sure they have everything there racers want. For that matter how many raceway owners would even go to another raceway let alone even spend a dollar in someone else's store. Take a lesson from us and by far we are not the experts and do not claim to be just look at the fun we are having and the racers not fighting the owners not pulling away at the racers and its growing. To everyone involved in the EOS thank you from the bottom of my heart for making this the fun organization it is you are the best friends anyone could ask for, See you at the races
---
Results EOS Race 6 MARCH 4 2006 KEYSTONE RACEWAY
PALMYRA PA

Position Driver Laps
VINTAGE MODIFIEDS
1 FRED MCCOLLOUGH 359
2 WENDELL VEACH 357
3 JOE SHIFLET 350
4 JEFF KOLLER 344
5 RANDY KOLLER 334
6 JIM BIEHL 328
7 CARL CALHOUN 326
8 JIMMY ALDRIDGE 318
9 GREG POFFENBERGER 317
10 BOBBY JONES 312
11 FRENCHY 307
12 RODNEY STUBER 301
13 STEVE EBERLY 294
14 KYLE JONES 205
15 RALPH JONES 118
16 BILL SUTTON 73

LEGENDS
1 JOE SHIFLET 398
2 WENDELL VEACH 392
3 FRED MCCOLLOUGH 386
4 JOHN VUCETIC 384
5 DANE 383
6 GREG POFFENBERGER 378
7 RALPH JONES 375
8 JEFF KOLLER 366
9 RAY HEISEY 364
0 KYLE JONES 363
11 KEVIN KEPPLEY 353
12 DON PERRY 350
13 DICKY SNADER 349
14 FRENCHY 348
15 RANDY KOLLER 347
16 JOE JESSON 345
17 CARL CALHOUN 344
18 ED CHAYA 324
19 ADAM CHAYA 312
20 GARY TENNIS 289
21 BOBBY JONES 257
22 MARK MAZZUCCO 214
23 RODNEY STUBER 206
24 BILL SUTTON 205
25 ALAN SAGI 138
26 STEVE EBERLEY 102

BEARS SPRINTCARS
1 JEFF KOLLER 379
2 WENDELL VEACH 372
3 MARK MAZZUCCO 358
4 BOBBY JONES 339
5 KEVIN KEPPLEY 338
6 ANDY HRESKO 330
7 KYLE JONES 324
8 RANDY KOLLER 323
9 JOE SHIFLET 318
10 FRENCHY 317
11 GREG POFFENBERGER 304
12 MATT RAMERIZ 295
13 FRED MCCOLLOUGH 284
14 STEVE BERLEY 257
15 JIM BIEHL 171
16 BILL SUTTON 126
17 RODNEY STUBER 119
18 RALPH JONES 43

DIRT MODIFIED
1 KEVIN KEPPLEY 417
2 MAC 408
3 ALAN SAGI 404
4 FRED MCCOLLOUGH 402
5 JIMMY ALDRIDGE 401
6 WENDELL VEACH 400
7 GREG POFFENBERGER 398
8 RODNEY STUBER 396
9 JOE SHIFLET 395
10 MATT RAMERIZ 393
11 JIM BIEHL 392
12 JOHN VULSETIC 387
13 DON PERRY 381
14 JEFF KOLLER 378
15 ANDY HRESKO 368
16 RAY HISEY 363
17 KYLE JONES 361
18 FRENCHY 360
19 RALPH JONES 359
20 JOE JESSON 357
21 REBECCA HRESKO 344
22 STEVE EBERLEY 334
23 GARY TENNIS 331
24 RANDY KOLLER 268
25 ED CHAYA 256
26 CATHERINE HRESKO 244
7 BOBBY JONES 239
28 BILL SUTTON 200
29 MARK MAZZUCCO 103

DIRT LATE MODEL
1 ALAN SAGI 400
2 JOE SHIFLET 394
3 JIM BIEHL 388
4 CARL CALHOUN 385
5 JOHN VULCETIC 384
6 REBECCA HRESKO 383
7 RAY HEISEY 382
8 CATHERINE HRESKO 378
9 ANDY HRESKO 376
10 RALPH JONES 375
11 JIMMY ALDRICH 374
12 RODNEY STUBER 364
13 GREG POFFENBERGER 362
14 GARY TENNIS 353
15 FRENCHY 349
16 BOBBY JONES 347
17 DON PERRY 344
18 KYLE JONES 324
19 MATT RAMERIZ 227
20 BILL SUTTON 25

NASTRUCK
1 MATT RAMERIZ 451
2 JOHN VUCETIC 448
3 RALPH JONES 439
4 MARK MAZZUCCO 438
5 BILL SUTTON 430
6 KYLE JONES 429
7 EDCOTTRELL 426
8 DANE 422
9 BOB VANDIVNER 420
10 BOBBY JONES 419
11 JOE JESSON 414
12 DON PERRY 407
13 JIMMY ALDRICH 266
14 ED CHAYA 245
15 FRENCHY 59

BUSCH G/N
1 MATT RAMERIZ 491
2 ED COTTRELL 472
3 MARK MAZZUCCO 469
4 JOHN VUCETIC 463
5 BILL SUTTON 461
6 ANDY HRESKO 447
7 RALPH JONES 446
8 ED CHAYA 440
9 BOB VANDIVNER 435
10 KYLE JONES 435
11 DON PERRY 423
12 JOE JESSON 419
13 REBECCA HRESKO 412
14 BILL GEARHART 313
15 RANDY KOHR 245
16 DALE G 240

4 1/2 NASCAR
1 RANDY KOHR 470
2 RALPH JONES 470
3 JOHN VULSETIC 468
4 DALE G 461
5 KYLE JONES 445
6 BILL GEARHART 439
7 DON PERRY 436
8 CATHERINE HRESKO 432
9 ANDY HRESKO 422
10 BILL SUTTON 414
11 REBECCA HRESKO 394
12 ED CHAYA 382
13 BOB VANDIVNER 370
14 MARK MAZZUCCO 192
15 MATT RAMERIZ 96
16 ED COTTRELL 55
---
EOS RACE 6
Notice to all racers
We have had marshalling problems at the races and yes everyone is responsible for taking their turn doing the most hated deed in racing, trust me I am the worst marshal.
In the EOS we are not all as young as we used to be and sometimes it shows well here is what we will do the racers that have special needs we will accommodate them as much as possible if you need to sit to marshal we will make it possible some of us can not stand all day and we understand that. So work with me and I will do my best to work with you we will place needed people in spots that they can help in some comfort but we do need everyone's help that is racing to help the show move along.
We are here to have fun and being in pain is not fun so we will work together for everyone as we can.
Please get your rule and class ideas down on paper or email them to me so we can get started on next seasons racing early.
On another note we heard through the grapevine and we hope its a real strong vine that Mr. Sprintcar Wendell Veach may be returning this month from his temporary pause if so.
WELCOME BACK BUDDY look forward to tradin some paint soon.

The raceway info can be found at http://www.keystoneraceway.dynu.com/ and info for the EOS is available at our website www.ovalracing.dynu.com.

See you at the races doors open 730am 1st race at 9am
RJ
---
EOS RACE 6
March 4th 2006 race number 6 on the Eastern Oval Series 05/06 season
Keystone Raceway will be the place with a wild day of racing planned.
For fans its not to far away from the Reading car show so stop by and see what its like we start the day with the Vintage reading type Modifieds at 9am so its a perfect time to come and see what fun we have and how cool these cars really are

The raceway info can be found at:
http://www.keystoneraceway.dynu.com/
and info for the EOS is available at our website
http://68.83.82.36:8080/

See you at the races doors open 730am 1st race at 9am
---
EOS RACE 5 RESULTS - GUINDONAPOLIS SPEEDWAY LEBANON, PA
Postion Driver Laps
1 Fred Mccollough 364
2 Joe Shiflet 361
3 Jim Biehl 328
4 Frenchy 327
5 Ray Heisey 326
6 Ralph Jones 325
7 Bobby Jones 320
8 Greg Poffenberger 308
9 Alan Sagi 306
10 Kyle Jones 305
11 238

Legend Results
Legends
Postion Driver Laps
1 Fred Mccollough 415
2 Joe Shiflet 411
3 Ralph Jones 405
4 Carl Calhoun 395
5 Mark Mazzucco 394
6 Frenchy 393
7 Andy Hresko 392
8 Joe Jesson 391
9 Dicky Snader 389
10 Kyle Jones 379
11 Don Perry 378
12 Greg Poffenberger 377
13 Allen Leibich 373
14 Alan Sagi 369
15 Ray Heisey 365
16 Bobby Jones 334

BEARS SPRINTCARS
Postion Driver Laps
1 KEVIN KEPPLEY 391
2 FRED MCCOLLOUGH 387
3 MARK MAZZUCCO 384
4 JIM BIEHL 370
5 JOE SHIFLET 368
6 ALLEN LEIBICH 358
7 BOBBY JONES 347
8 KYLE JONES 327
9 FRENCHY 300
10 JOE JESSON 227
11 GREG POFFENBERGER 49
DIRT MODIFIEDS
Postion Driver Laps
1 KEVIN KEPPLEY 459
2 RALPH JONES 436
3 FRED MCCOLLOUGH 429
4 JIM BIEHL 422
5 MARK MAZZUCCO 417
6 ANDY HRESKO 399
7 JOE JESSON 391
8 ALAN SAGI 390
9 DON PERRY 389
10 BOBBY JONES 374
11 FRENCHY 373
12 CATHERINE HRESKO 371
13 KYLE JONES 347
14 RAY HEISEY 324
15 CARL CALHOUN 317
16 JOE SHIFLET 308
17 GREG POFFENBERGER 232
18 REBECCA HRESKO 177

LATEMODELS
Postion Driver Laps
1 BOBBY JONES 366
2 DON PERRY 377
3 KYLE JONES 389
4 JOE SHIFLET 391
5 FRENCHY 400
6 DANE BOLTZ 403
7 REBECCA HRESKO 404
8 RALPH JONES 406
9 ANDY HRESKO 407
10 GREG POFFENBERGER 408
11 FRED MCCOLLOUGH 409
12 ALLEN LEBICH 411
13 CARL CALHOUN 416
14 RICH SCHAFFER 420
15 ALAN SAGI 433
NASTRUCKS
Postion Driver Laps
1 MARK MAZZUCCO 470
2 FRED MCCOLLOUGH 462
3 ANDY HRESKO 457
4 MATT RAMERIZ 456
5 DON PERRY 450
6 BOBBY JONES 439
7 ED COTTRELL 430
8 ALAN SAGI 429
9 DANE BOLTZ 410
10 JOE SHIFLET 393
11 KYLE JONES 348
12 FRENCHY 289
13 GREG POFFENBERGER 196
14 MYKOLA KEENER 186

BUSCH GRAND NATIONAL
Postion Driver Laps
1 ANDY HRESKO 506
2 RALPH JONES 493
3 ALAN SAGI 480
4 MATT RAMERIZ 479
5 ED COTTRELL 478
6 KYLE JONES 476
7 MARK MAZZUCCO 466
8 BOBBY JONES 462
9 DON PERRY 452
10 JOE JESSON 449
11 CATHERINE HRESKO 421
12 FRED MCCOLLOUGH 310
4 1/2 NASCAR
Postion Driver Laps
1 RALPH JONES 488
2 MATT RAMERIZ 472
3 KYLE JONES 470
4 CATHERINE HRESKO 469
5 ANDY HRESKO 468
6 SCOTT HUMM 467
7 ALAN SAGI 463
8 BOBBY JONES 462
9 MARK MAZZUCCO 459
10 DON PERRY 454
11 ED COTTRELL 430
12 JOE JESSON 368
13 REBECCA HRESKO 358

The EASTERN OVAL SERIES where its fun to race because we race for fun
---
Copyright © 1998-2006 by South Jersey Dirt Racing/ToddJ All Rights Reserved. Born on date April 21, 1998