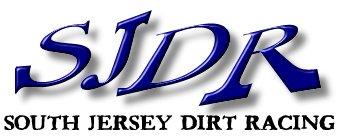 Central PA Legend
Car Series News & Race Results
http://www.centralpalegends.com/
09/18/06
---
CLANTON TAKES YANKEE DOODLE AT CENTRAL PA SPEEDWAY
By Terry Whetstone

CLEARFIELD, PA - Shane Clanton made the long tow from Locust Grove, Georgia well worth it Monday night as he picked up his first career Yankee Doodle 50 win at Central PA Speedway before a standing room only crowd.
Other winners included Brian Swartzlander of Leechburg while Levi Ardery of West Decatur won the street stock feature.
It was billed as one of the biggest late model races of the season with one of the best purses around and it drew an amazing 60 cars that took time trials with Shane Clanton setting the fastest time.
The race saw the top 12 locked into the feature by virtue of the time trials and that put fast timer Clanton in the 10th starting spot after a redraw of the top 12.
At the waving of honorary starter Billy Aumans green flag to start the 50 lap grind it was Dave Hess and Robbie Blair that led the 26 car field to the start with Hess taking the lead at the drop of the green.
He set the pace for three laps before Stave Francis moved to the front and tried to open a lead but he was lucky enough to open a huge lead as he lost the top spot on lap nine to Robbie Blair. As Blair was setting the pace, Francis wasn't about to be denied the top spot as he battled back and regained the lead from Blair on lap 13, but like Francis, Blair also fought back and he regained he lead on lap 14 and stayed out front for much of the race.
As the field began to enter lapped traffic the fans began to see and recognize Clanton. The 30 year old member of the dirty dozen discovered the high side was working to his liking and he went out there and began his charge to the front. He was fifth when he started his charge to the front on lap 30, and Blair had a commanding lead, he was more than a straightaway ahead when Clanton made his way to the second spot.
Clanton continued to run high and was on pulling the leader in each lap. On the 37th lap, Clanton caught Blair in lapped traffic and while still on the outside he blew past Blair on the backstretch and pulled away, leaving the rest of the field in his dust.
As the race ended it was a fight to the finish with Blair beginning to fade and Chub Frank and Francis all fighting for second. At the finish it was Clanton taking the win ahead of Frank, Blair, Francis and Hess. Heat wins went to Jack Pencil, Chris Shuey, Mike Blose and Luke Hoffner while the "B" main for the non-qualifiers went to Dwayne Taneyhill.
The BRP Modified tour saw Joe Crawford and Brian Swartzlander on the front row with Crawford taking the lead and setting the pace. He was out front for nine laps before Swartzlander battled back and took the lead with a move in the third and fourth turns on lap 10. Once he had the lead Swartzlander had to ward off Crawford who battled back. He was alone as Rex King and Russell King began to move towards the front. On lap 20 Rex king disposed of Crawford, who started to fade through the field.
Russell King followed the same route around Crawford and that duo began to battle each other and tried to reel in the leader, which they did late in the race, but Swartzlander held them at bay as he took the victory. Rex King, Russell King, Del Roussey and Jeremiah Shindeldecker completed the top five. Heat wins went to Andy Priest, Brian Swartzlander, Russell King and Rex King. The consolation race went to Skip Moore.
The street stock feature was exciting fromt the start as well, with Denny Curry taking the initial lead with Gary Little second and Dan Smeal third. The lead changed hands on lap three when Little took the lead and set the pace. While he was leading ninth place starter Denny Fenton was headed to the front and on lap seven he was third, then Smeal dropped out and gave second to Fenton who hounded the lead for the top spot and on lap 11 Fenton had the lead by a few inches over Little, but the pair tangled, with Little riding the front stretch wall and both cars sliding off the track and ending both drivers nights.
On the restart there were only four laps to go, and Levi Ardery, who was third and trying to reel the leaders in when the crash happened, assumed the lead. He had Curry in second and Dominic Surra third and that's how the race ended. The top five were: Ardery, Curry, Surra, Jamie Barber and Trent Ogden. Heat wins went to Denny Fenton, Dan Smeal and Chad Bender.
PIT NOTES: 119 cars filled the pits, including 60 late models, 33 BRP Modifieds and 26 street stocks…drivers from Pennsylvania, New York, New Jersey, Ohio, Kentucky and Georgia filled the pits…The 50/50 went for $1,775...late model driver Billy Dickson reportedly suffered a broken wrist in an accident on the backstretch during the "B" main…CPS will hold another special during the Labor Day Weekend. Watch the website for details at www.centralpaspeedway.com.

SUMMARY
YANKEE DOODLE 50 (late models): 1. Shane Clanton, Locust Grove, Georgia; 2. Chub Frank; 3. Robbie Blair; 4. Steve Francis; 5. Dave Hess; 6. Luke Hoffner; 7. Mike Blose; 8. Boom Briggs; 9. Clinton Smith; 10. Tim Smith Jr.; 11. Shawn McGarvey; 12. Jerry Redden; 13. Matt Gaston; 14. George Fultz; 15. Tim Fedder; 16. Chris Shuey; 17.Doug Eck; 18. Tyler Armstrong; 19. Jeff Rhine; 20. Max Blair; 21. Jason Witherite; 22. Chris Clark; 23. Cody Schultz; 24. Bobby Stokes; 25. Jack Pencil; 26. Todd Baumgardner.
DNQ: Leroy Bomboy, Mike Mort, Dwayne Brooks, John Wayne Weaver, Waylon Wagner, Jeremy Ohl, Keith Witherite, Devin Friese, Robby Garlock, Matt Parks, Johnny Kuzemchak, Dan Stone, Ed Connor, Steve Campbell, Billy Dickson, Tom Decker Jr., Tom Decker Sr., Chad Maney, Bobby McMillen, Scott Haus, Adam Nixon, Chris Farrell, Chuck Kennedy, Chris Schneider, Jason Covert, Terry Knight, Mike Altobelli, Dwayne Taneyhill, Ted Gallaher, Danny Kerietz, Jeff Henry, Jim Parson Jr., Kirk Ryan and John Brady.
BRP Modifieds: 1. Brian Swartzlander, Leechburg; 2. Rex King; 3. Russell King; 4. Del Roussey; 5. Jeremiah Shindeldecker; 6. Joe Crawford; 7. Doug Fleeger; 8. Jr. Grouse; 9. Mark Flick; 10. Kevin Dickson; 11. Shandra Reitz; 12. Jr. McGinley; 13. Paul Welty; 14. Gary Rankin; 15. Jeremy Paup; 16. Rick Hall; 17. Andy Priest; 18. Shawn Riehnert; 19. Carl Murdick; 20. Marvin Williams; 21. Rodney Beltz; 22. Chuck Kennison; 23. Skip Moore; 24. Kevin Bolland; 25. Dave Murdick.
Street Stocks: 1. Levi Ardery, West Decatur; 2. Denny Curry; 3. Dominic Surra; 4. Jamie Barber; 5. Trent Ogden; 6. Bill Heffner; 7. Jason Peters; 8. Bill Henney; 9. Eric Baun; 10. Rick Hemphill; 11. Duane Kirk; 12. Jesse Smith; 13. Dan Zechman; 14. Gary Little; 15. Denny Fenton; 16. Rod Laskey; 17. Craig Bainey; 18. Dan Smeal; 19. Pat Carfley; 20. Sam McClelland; 21. Matt Keith; 22. Spencer Husted; 23. Nathan Russell; 24. Chad Bender; 25. Donald Hynd.
---
CENTRAL PA LEGEND CAR SERIES ANNOUNCES NEW SPONSOR
The Central PA Legends Car Series is proud to announce they have joined with Glick Fire Equipment Company of Bird-in-Hand, PA to sponsor their 2006 dirt racing series tour.
There are many firefighters that attend and compete in our local racing and we feel this partnership will be an excellent opportunity to promote our dealership and the fine products we represent said David Glick, President of Glick Fire Equipment.
The 2006 tour currently has 40 plus races scheduled at various area speedways including Path Valley Speedway, Lincoln Speedway, Susquehanna Speedway Park, Trailways Speedway, Grandview Speedway and Big Diamond Speedway. A complete schedule can be seen at www.centralpalegends.com. All races will be run under the sanction of INEX, the International Sanctioning body for Legend Cars. INEX is the 3rd largest race sanctioning body in the United States behind NASCAR and I.M.C.A.
Legends Car were first unveiled in 1992 at the Lowe's Motor Speedway by H.A. "Humpy" Wheeler, President and General Manager of Lowe's Motor Speedway. His idea to create a fun and affordable "spec" class of racing for anyone to participate in was born. The cars are designed as 5/8-scale fiberglass full-fendered versions of the famed modifieds of old. The Legends Cars have become one of the fastest growing segments in motorsports today, with all the cars built to the same specifications, it is the driver that makes the difference. Complete information can be read at www.600racing.com
Glick Fire Equipment Company, Inc. is an authorized sales and service dealership in the state of Pennsylvania for Pierce Manufacturing, Inc. of Appleton, Wisconsin. Glick Fire operates two full-service facilities in Pennsylvania with headquarters in Bird-in-Hand, Lancaster County and a second facility in Zelienople, Butler County. Pierce is the leading North American manufacturer of custom fire apparatus and a subsidiary of Oshkosh Truck Corporation. Products include custom and commercial pumpers and tankers, aerials, rescue trucks, homeland security vehicles, wildland trucks and mini pumpers. Visit Glick Fire Equipment Company, Inc. at www.glickfire.com.
---
Copyright © 1998-2006 by South Jersey Dirt Racing/ToddJ All Rights Reserved. Born on date April 21, 1998