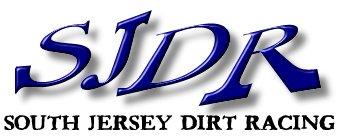 Atlantic City
Indoor Race
www.AARN.com
09/18/06
---
TICKETS GOING ON SALE FOR ATLANTIC CITY'S "GAMBLER'S CLASSIC

ATLANTIC CITY, NJ August 19, 2006 . . . Race fans, don't be left out in the cold.
Tickets for the 5th Annual "Gambler's Classic" for the Three Quarter Midgets/600cc Micro-Sprints held inside the famed Boardwalk Hall in Atlantic City, NJ will go on sale Friday, August 25th. The races will be run Friday and Saturday
nights, January 12 and 13, 2007.
Good seats are expected to sell-out quickly as for the first time ever the
"Gambler's Classic" Indoor Race and Motorsports 2007 presented
by VP Racing Fuels, the mid-winter motorsports extravaganza, will be held in conjunction. It will make for a huge auto racing weekend January 12-14 in Atlantic City, NJ.
Tickets for the races will be available at the Boardwalk Hall box office,
through all Ticketmaster outlets and online at www.ticketmaster.com.
Tickets will also be available at the Area Auto Racing News office in Trenton, NJ at a
later date.
Joining the TQ Midgets / 600cc Micro-Sprints on the racing card for Friday
and Saturday night will be the Briggs and Stratton Slingshots and Sr. Champ
Karts.
Motorsports 2007 Expo presented by VP Racing Fuels will be abuzz in its new,
expanded location: the Atlantic City Convention Center. The show will span
three days (Fri-Sun) and offers a wide array of all things racing - from
NASCAR Nextel Cup to Saturday-night short tracks.
"The excitement is building for this weekend as it draws closer," said Len
Sammons, who has promoted the Motorsports show since 1986 and brought indoor
racing back to Atlantic City in 2003.
"This is one weekend no one in auto racing will want to miss. "Saturday's
reserved tickets will sell out quickly!" Sammons added. "So we are suggesting fans get their tickets as soon as possible."
Tickets for Friday night's program are $17 (Adult general admission)/ $10
(Child - age 12 or younger). Friday's program includes "Roaring 20s" for the
TQ Midgets/600cc Micro-Sprints, "Dirty Dozens" for the Slingshots and
"Triple 10s" for the Senior Champ Karts.
Saturday night's tickets are $25 (Reserved seats), $20 Adult general
admission) and $12 (Children age 12 or younger). Saturday's schedule will be
jam-packed with excitement, headlined by the "Gambler's Classic" A-Main for
the TQ Midgets/600cc Micro-Sprints. The C- and B-Mains will be held earlier
in the night to set the all-star field. The Slingshot and Champ Karts will
run their highly-competitive A-Mains as well.
For further information on the 5th Annual "Gambler's Classic," Motorsports
2007 or to pursue sponsorship opportunities, call (609) 888-3618 or e-mail:
danny@aarn.com. Further info can also be found on the web at: www.aarn.com.
---
Copyright © 1998-2006 by South Jersey Dirt Racing/ToddJ All Rights Reserved. Born on date April 21, 1998