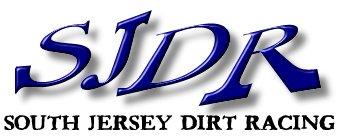 600cc Modified
Race Results & News

09/18/06
---
Hoosier Tires 600 Modified Series: Thunder Mountain Speedway 09-09-06
September 9, 2006: Thunder Mountain Speedway, Hoosier Tires 600 Modifieds
Bryan Mady scores big win at Thunder Mountain

The Hoosier Tires 600 Modifieds braved threatening weather and
returned to Thunder Mountain Speedway saturday night to put on another
action packed show. Travis Halabura continued his hot streak by
pacing the field at the drop of the green. Seventh place starter
Bryan Mady had worked himself up to second by lap 3 and spent the next
11 laps pressuring Halabura. Meanwhile Mike Keppler, Kevin Gruber and
Kyle Gardner were advancing from starting positions deep in the field.
The action heated up as Rick McGeady, Kurt Amey, Nick Mady, Gardner
and Dave Lewis were putting on an impressive show mid-pack. Entering
turn three on lap 14, Halabura couldn't stick the low groove allowing
Mady the opening he needed. Mady powered underneacth Hallabura's #114
and led for the first time. On the next circuit, after waging a
torrid battle with Amey, McGeady looped his mount relegating him to
the back. On the restart Mady and Halabura pulled away from now third
place runner, Mike Keppler. At the checkers, Mady kept Halabura at
bay followed by Keppler, Gruber and Bruce Kindberg. Kurt Amey scored
his best performance of the year finishing sixth. The 600 Modified
Series returns to Thunder Mountain on Saturday, September 23rd.

Results:
Bryan Mady, Travis Halabura, Mike Keppler, Kevin Gruber, Bruce
Kindberg, Kurt Amey, Nick Mady, Kyle Gardner, Dave Lewis, Dylan
Cisney, Dave Baldwin, Chris Stockham, Bucky Buczafusca, Rick McGeady,
Tommy Martocci
---
Martocci capitalizes on Double Point night at Big Diamond
August 25, 2006: Big Diamond Raceway, Hoosier Tires 600 Modified Series


The Hoosier Tires 600 Modified Series visited Big Diamond Raceway this
Friday. Scotty Washburn started the evenings activities with a heat
race win holding off Tommy Martocci. Travis Halabura annexed the next
heat race. Washburn won the coin toss to start heads up in the
feature event. Halabura had won the previous event at Grandview
Speedway automatically placing him tenth for the start which moved
Kevin Gruber to the outside pole. At the green Washburn got a strong
start as Martocci, Mike Keppler, and Kyle Gardner shuffled Gruber back
to fifth. Washburn looked strong in the early going leading the first
two laps until engine problems surfaced. Driving off turn two,
Washburn lost power. Martocci, with no were to go, shoved Washburn
down the race track spinning him out of the way. Gardner along with
the rest of the field took evasive action and missed further contact.
On the restart Martocci flexed his muscles and started clipping off
fast laps on Big Diamond's well groomed surface. By lap eight,
Keppler and Gruber had both relegated Gardner to fourth. Meanwhile
action was heating up between Paul Tuthill, Curt Amey, Halabura and
Bryan Mady. Sometimes running two and three wide they put on a great
show. With three laps to go Martocci began reeling in the back of the
pack and bobbled while lapping a back marker. This allowed Keppler to
close. At the stripe Martocci held a three car length advantage and
won convincingly. Keppler finished second over Gruber, Gardner and
Nick Mady. Notes: Curt Amey was putting in his best performance of
the year until an oil leak began to burn his left leg. Despite the
pain, he gave repeated challenges to Paul Tuthill only to have
Halabura pass him on the outside of turn four at the checkers. Joe
Fanelli, a former dwarf/legends racer, piloted the X rental car.

Results:
1) Tom Martocci, 2) Mike Keppler, 3) Kevin Gruber, 4) Kyle Gardner, 5)
Nick Mady, 6) Paul Tuthill, 7) Travis Halabura, 8) Dylan Cisney, 9)
Curt Amey, 10) Bryan Mady, 11) Dave Baldwin Sr., 12) Joe Fanelli, 13)
Bucky Buscafusca, 14) Scotty Washburn
---
Keppler's Bad Luck hands rookie Halabura first win at TOTH
August 22, 2006: Grandview Speedway, Hoosier Tires 600 Modified Series

The Hoosier Tires 600 Modified Series made their second appearance of
the year at Grandview Speedway's Thunder On The Hill event featuring a
25 lap feature on Tuesday night. Travis Halabura, a rookie of the
year contender, paced the field and jumped out to an early lead. Mike
Keppler was in hot pursuit as the pair were encountering the back of
the pack by lap four. Hesitating, Halabura navigated to the high
side while Keppler blasted underneath to gain the point position.
Keppler flexed his muscles and put his 600 Modified up at the fence on
the cushion putting a comfortable lead between himself and Halabura.
Meanwhile, Bryan Mady and Kevin Gruber were making charges up through
the field. A caution displayed on lap 20 for a stopped Gruber bunched
the field. Keppler continued to dominate on the restart still working
the cushion. Tommy Martocci had moved into third position and applied
heavy pressure to Halabura's rear bumper. Halabura didn't get rattled
by the cagey veteran and kept Martocci at bay. Keppler crossed the
finish line in front of Halabura, Martocci, Mady and Bidgeport
Speedway Crate Modified driver Jon Haegele. During post race
inspection, Keppler's right rear tire was below the minimum air
pressure requirement and was disqualified handing the win to Halabura.
This was Travis's first win in a 600 Modified. Results:

Travis Halabura, Tom Martocci, Bryan Mandy, John Haegele, Dylan
Cisney, Kyle Gardner, Bucky Buczafusca, Tim Mineri, Rick McGeady, Kurt
Amey, Matt Groover, Dave Lewis, Dave Baldwin, John Komernitski, Scott
Washburn, Chad Behler, Kevin Gruber, Bruce Kindberg, Bill Hayhurst,
Nick Mady, Mike Keppler -DQ
---
Wyalusing Valley Speedway, Hoosier Tires 600 Modifieds
Suchy Wins Exhibition In 600 Modifieds
August 13, 2006

The Hoosier Tires 600 Modifieds made the tow from the high speed
palace at Black Rock Speedway to the tight 1/5th mile bullring at
Wyalusing Valley nestled in the Appalachian foothills on Sunday
afternnon. Six 600 Modifieds made the tow and put on an exciting show
for the fans. Suchy led from pole as Kyle Gardner tried to make the
high side stick getting into turn one on the start. Suchy hugged the
inside, cleared Gardner then put a few car lengths when Rick McGeady
spun in turn 3 to bring out the caution and a complete restart. Suchy
jumped into the lead on the next start and the 600 Modifieds make it
stick. As Suchy maintained the point Tim Mineri and Doug Borger were
wheeling up into second and third. A lap 11 caution for a spinning
Gardner erased Suchy's lead. The restart allowed Mineri to put
pressure on the high side getting into turn one but couldn't find
enough grip to make it work as he then slammed the door on Borger's
attempt to get second. Suchy passed under the stripes for his first
win in a 600 Modified followed by Mineri, Borger, McGeady and Dave
Lewis rounded out the top five. The Hoosier Tires 600 Modifieds
travel to Skyline Speedway on Saturday August 19th.

1. Gary Suchy, Jr. 2. Tim Mineri 3. Doug Borger 4. Rick McGeady 5.
Dave Lewis 6. Kyle Gardner
---
Black Rock Speedway, Hoosier Tires 600 Modifieds
McGeady Gets First Win In 600 Modifieds
August 12, 2006

The Hoosier Tires 600 Modifieds visited Black Rock Speedway for the
second time this year on Saturday night. Both heat races went green
to checkered as Rick McGeady and Tommy Martocci annexed heat wins.
McGeady pulled a straight up start putting the 50 year old rookie on
the pole. At the drop of the green McGeady jumped out to an early
lead with the entire field traking him closely. Nick Mady started
dead last and was working his way around the high side of Tyler
Wilkens and Tim Mineri. Kyle Gardner Tommy Martocci, Craig Beringer
and Mike Keppler were all mixing it up when Kevin Gruber made contact
with Gary Suchy spinning his mount. On the restart McGeady ran the
preferred line using his momentum on the high side. On lap 10,
Gardner tried a turn 3 inside pass of Beringer and made contact
spinning both cars. Wilkens and Suchy were collected in the accident.
McGeady again maintained the point but never having more than a 2 car
length advantage. A lap 16 caution was displayed for Gardner who spun
from mechanical difficulties. The final restart put hard charging
Bryan Mady on McGeady's tail with Mike Keppler running third. The
final laps proved to be a thriller as Mcgeady got away clean on the
start but Mady reeled him in and made a daring inside move in turn 3
coming for the white flag. Mcgeady held his ground and let his
momentum carry him back to the lead. This opened up the door for
Keppler to try and inside pass on Mady coming for the checkers with
Mady using that high side to keep second. Nick Mady crossed the line
in fourth followed by current point leader Tommy Martocci in fifth.
Notes: McGeady graduated from Remote control car racing and made the
big jump to capture his first feature event at the young age of 50.
Nick Mady subbed in the 00 of Bucky Buczafusca after having engine
trouble in the heat. Tyler Wilkens ran his best race of the year
scoring a top ten. Kevin Gruber also had motor trouble early in the
night and replaced his father Leon Gruber in the Xcel Chassis 74.

1. Rick McGeady 2. Bryan Mady 3. Mike Keppler 4. Nick Mady 5. Tom
Martocci 6. Dylan Cisney 7. Tyler Wilkens 8. Kyle Gardner 9. Gary
Suchy, Jr. 10. Tim Mineri 11. Kevin Gruber 12. Craig Beringer – DQ
13. Bucky Buczafusca – DNS 14. Leon Gruber – DNS
---
Five Mile Point Speedway, Hoosier Tires 600 Modifieds
Cisney Snares First Win In 600 Modifieds
August 5, 2006

The Hoosier Tires 600 Modifieds visited Five Mile Point Speedway
Saturday night. Both heat races went green to checkered as Kyle
Gardner and Mike Keppler annexed heat wins. The inversion put 14 year
rookie of the year contender Dylan Cisney on the pole for the feature
event. At the drop of the green Cisney bolted to the lead with Bruce
Kindberg and Paul Tuthill giving chase. Kingberg and Tuthill made
multiple attempts to rattle the young gun. Cisney stuck religiously
to the hgh side clicking off lap after lap. Meanwhile Tommy Martocci
and Rich McGeady were making their way up through the field from their
eighth and eleventh starting positions, respectively. Dave Baldwin
smacked the front stretch wall and rode the length of the straightaway
bring out the caution. On the restart Cisney maintained the point as
Kindberg put on the pressure again for the top spot. On lap 8,
Gardner rode turn four too high as he impacted the outside guard rail
and catapulted across the speedway collecting Mike Keppler. Paul
Tuthill was having an impressive run until he stopped on the speedway
on lap 10 bringing out the final caution of the night. On the last
restart, Cisney again showed the poise of a veteran and put his mount
upstairs riding the cushion. Kindberg continued to show his nose but
couldn't make the winning pass stick, all the while running Cisney
clean the entire time. Notes: Nick Mady had worked his way up to
fifth but was penalized 2 spots for rough riding. Travis Halabura
rebounded well from last week's Big Diamond roll-over to finish sixth.
Go-karter Cody Kline piloted the rental car has roots in Modifieds as
his uncle Bruce Kline runs a Modified at Orange County. The 600
Modifieds next head to Black Rock Speedway on Saturday, August 12th.

1. Dylan Cisney 2. Bruce Kindberg 3. Tom Martocci 4. Craig Beringer
5. Rich McGeady 6. Travis Halabura 7. Nick Mady 8. Bryan Mady 9.
Steve Comers 10. Tyler Wilkens 11. Cody Kline 12. Dave Lewis 13. Bucky
Buczafusca 14. Paul Tuthill 15. Mike Keppler 16. Kyle Gardner 17.
Dave Baldwin 18. Kurt Amy 19. Kevin Gruber
---
Haegele victorious in first ever ride in 600 Modified

The Hoosier Tires 600 Modifieds visited Big Diamond Raceway for the
third time this year. Dylan Cisney started off the racing activities
by dominating the first heat race over Tommy Martocci. In the second
heat race, points contender Mike Keppler tested the turn one cushion
midway through the event only to barrel roll several times thus ending
his night. His spectacular flip earned him a standing ovation from
the crowd. Jon Haegele, a regular in the Bridgeport crate modified
division series, piloted Doug Borger's #74 to the victory in the
second heat. Kyle Gardner started on the pole and led the field at
the flag. The 600 Modifieds completed one lap when Travis Halabura
running in fourth flipped in turn four after contact with Craig
Beringer. The contact forced Beringer to restart from the rear, and
sent Halabura pitside. Gardner resumed command and stretched his
lead. Meanwhile, Haegele was getting used to the 600 Modified as he
patiently worked his way through traffic passing high and low. By the
sixth circuit, Gardner was feeling the pressure from Haegele when
contact between Bryan Mady and Beringer brought out the caution.
Beringer was black flagged for the contact and then was suspended from
Big Diamond Raceway for speeding in the pits. When racing resumed,
Gardner had his hands full with Haegele as Haegele eventually executed
the winning pass on the ninth lap. Haegele was cruising until he made
contact with the inside guard rail allowing Gardner and Kevin Gruber
to close. Haegele collected himself and scored his first ever victory
in his first ride in a 600 Modified. In victory lane, Haegele
commented, "I wish my Bridgeport modified could handle like this! I
could go high or low, it didn't matter." Notes: Big Diamond showed
great resilience by overcoming a late rain shower while prepping an
already soaked race track. Rich McGeady posted another solid run
finishing fourth. Retired central PA sprint car pilot Gary Suchy ran
the rental car after being out of the cockpit for 22 years and scored
a top ten finish.

1) Jon Haegele, 2) Kyle Gardner, 3) Kevin Gruber, 4) Rich McGeady, 5)
Tom Martocci, 6) Dylan Cisney, 7) Chad Behler, 8) Bryan Mady, 9) Gary
Suchy, 10) Dave Baldwin Sr., 11) Kurt Amey, 12) Nick Mady, 13) Bucky
Buczofusca, 14) Craig Beringer-DQ, 15) Travis Halabura. DNS: Mike
Keppler
---
Martocci's 600 Modified Thunders to win at Grandview Speedway

The Hoosier Tires 600 Modifieds joined the Super DIRT Series for the
Thunder On The Hill held at Grandview Speedway. Tommy Martocci started
off the festivities by winning the first heat race. Chad Behler
annexed the second heat race. Martocci put his pole position to good
use and immediately darted to lead at the drop of the green. Mike
Keppler kept Martocci in check and hounded Martocci throughout the
race. The main event experienced a few caution flags as Martocci
maintained the point. Meanwhile, Slingshot driver Matt Ritter,
driving the Xcel Chassis Rental Car, was advancing from his 18th place
start. Kevin Gruber and Travis Halabura were also making their up
from deep in the field. A lap eighteen caution set the stage for a
shoot out. On the restart, Martocci held his position over Keppler as
they blasted into turn one. The pair flashed under the white flag as
Keppler was planning a last ditch effort. Keppler drove under
Martocci into turn 3 almost executing a classic slide job as Martocci
stayed in the gas and motored around the high side coming off turn
four. Martocci maintained his momentum and fended off Keppler at the
stripe for a well fought victory. Following Keppler, Craig Beringer
moved up six positions to third. Matt Ritter wheeled his rental ride
past 14 cars to finish fourth. Kevin Gruber rounded out the top five.
Notes: Travis Halabura drove a great race and advanced nine positions
to finish seventh. Brian Mineri, a local 358 sprint car jockey,
subbed for Jeff Hazard and gained a top ten finish. Results:

1. Tommy Martocci 2. Mike Keppler 3. Craig Beringer 4. Matt Ritter
5. Kevin Gruber 6. Dylan Cisney 7. Travis Halabura 8. Rich McGeady 9.
Brian Mineri 10. Kurt Amy 11. Tim Mineri 12. Dave Baldwin 13. Nick
Mady 14. Matt Groover 15. Dave Lewis 16. Bucky Buczafusca 17.
Jonathan Kumernitsky 18. Chad Behler 19. Bryan Mady 20. Terry Smith
21. Kyle Gardner 22. Scott Washburn 23. Paul Tuthill 24. Dave Baldwin, Jr.
---
Tuthill wins first of '06 at Thunder Mountain Speedway

The Hoosier Tires 600 Modifieds returned to Thunder Mountain Speedway saturday night and put on an action packed show while going green to checkered in the main event. Kyle Gardner started off the festivities by smoking the competition in the first heat race. Tommy Martocci followed up his win streak from the previous nights feature win at Big Diamond Raceway with the second heat race victory. Prior to the start of the feature, Thunder Mountain cut the track to give the 600 Modifieds a perfect surface from which to do battle. Bruce Kindberg paced the field at the start and Paul Tuthill, the 2005 rookie of the year, got a great start from third and led the field at the first circuit. Meanwhile action raged throughout the pack as the filed was slicing and dicing for positions. This allowed Tuthill to build a comfortable advantage. Kevin Gruber was working his way up from his fifth place start and once in second place, set his sights on the leader. Mike Keppler and Martocci were also gaining positions from their eighth and tenth starting spots respectively. Gardner, up from his ninth place start, was running fourth when contact with third place Bruce Kindberg sent him pit side with a broken panhard bar. Kindberg, despite flattening his left rear tire stayed in the gas and finished the feature. With the laps winding down, Gruber obliterated Tuthills lead and closed on his back bumper at the checkered flag. Hard charging Keppler crossed the stripe in third followed by Bryan Mady and Martocci. Both Keppler and Martocci advanced five positions in the feature event. Chris Hamilton, a standout from the Wall Stadium and Mountain Speedway pavement modifieds subbed in the Steve Comers ride. The Hoosier Tires 600 Modifieds will be at Grandview Speedway on Saturday, July 22nd. Results:

1. Paul Tuthill
2. Kevin Gruber
3. Mike Keppler
4. Bryan Mady
5. Tommy Martocci
6. Craig Beringer
7. Rich McGeady
8. Travis Halabura
9. Chris Stockham
10. Dave Baldwin, Jr.
11. Nick Mady
12. Dylan Cisney
13. Dave Lewis
14. Bruce Kindberg
15. Chris Hamilton
16. Bucky Buczafusca
17. Kyle Gardner
18. Larry Hoagland
---
Martocci uses Patience at Big D's Pack-The-House Night

The Hoosier Tires 600 Modifieds were part of Big Diamond Raceway hugely successful pack-the-house for a dollar night. A heavy burm was cut-down after the Modified heat races prior to the start of the 600 Modified heats. In the first heat race Craig Beringer made a outside pass of Rich McGeady on lap 3 to take the win. In the second 8 lap heat race Tommy Martocci cruised to victory. Scotty Washburn paced the field at the start of the feature. As the 600 Mods raced into turn 1, outside polesitter Mike Pychinka and Dylan Cisney made contact sending Pychinka into a slide which then collected Kevin Gruber, Mike Keppler and Nick Mady. As Mady slide into the parking lot of cars, he rolled over on his roof ending his night. The next restart was clean as Washburn led the first lap. By lap 2, Kyle Gardner made an inside pass of Washburn and as Doug Borger was moving up from his sixth place finish and passed both Dylan Cisney and Gardner for the lead on lap 3. Borger started to pull away until a lap 5 restart for a spinning Bucky Buczafusca. On the ensuing restart Borger lost a left rear wheel ending his night. Gardner then inherited the lead and led for another 3 laps. Meanwhile, Cisney was putting on the pressure as Martocci was patiently making his way up from his eigth place start. Martocci passed Cisney on lap 7 and then executed a pass on Gardner going low in turn 1 on the next circuit. From there Martocci didn't look back and stretched a comfortable advantage while Garnder fended off repeated challenges by Cisney for second. Beringer, running as far back as seventh with 2 laps remaining hustled his car to fourth at the line. Bryan Mady rounded out the top five. Results:

1. Tommy Martocci 2. Kyle Gardner 3. Dylan Cisney 4. Craig Beringer 5. Bryan Mady 6. Chad Behler 7. Rich McGeady 8. Travis Halabura 9. Scott Washburn 10. Paul Tuthill 11. Matt Ritter 12. Chris Crull 13. Kurt Amy 14. Bucky Buczafusca 15. Doug Borger 16. Mike Pychinka 17. Mike Keppler 18. Matt Groover 19. Kevin Gruber 20. Nick Mady 21. Dave Baldwin
---
Hoosier Tires 600 Modified Series: Mady Wires Field at Thunder Mountain

06.24.06: The Hoosier Tires 600 Modified Series returned to Thunder Mountain Speedway on Saturday night. Bryan Mady started off the evening with a heat race win while Tommy Martocci battled Mike Keppler for the second heat race victory. A lucky coin toss allowed them to start heads up for the feature. On the initial start Mady jumped off the line and led the 600 Modifieds into turn one. Martocci followed with the rest of the field in tow. Action heated up as Kevin Gruber was making an impressive run from deep in the field. Gruber wasted little time advancing from his 18th position start and was in 8th by lap 6. Doug Borger was also advancing from his 19th position start. Borger was doing his Danny Lasoski impersonation hugging the bottom groove. With the laps winding down Mady was still leading the field as Martocci was working the high side. Borger got underneath Craig Beringer for third on lap 14. The fans began standing for some of the closest racing action of the evening. As Martocci was trying to find a passing lane, Borger pulled along side Martocci as both looked to set up Mady for a winning pass. Contact ensued which dropped Matrocci from second and allowed Beringer to pull along side for third and eventually allowed Gruber to get by for 4th. Borger made one last ditch effort to get by Mady as he ran the low groove off of turns 3 and 4 and pulled within a foot of Mady at the checkers. Mady picked up the win, followed by Borger, Gruber, Beringer, and Tim Mineri in the Xcel Chassis Rental Car. Dave Baldwin, Jr and Rich McGeady turned in their best performances of the year with top ten finishes. The 600 Modified Series will be back in action this weekend with a double header at Big Diamond Raceway on June 30th and Thunder Mountain Speedway on July 1st.

Results: 1. Bryan Mady 2. Doug Borger 3. Kevin Gruber 4. Craig Beringer 5. Tim Mineri 6. Mike Keppler 7. Dave Baldwin, Jr. 8. Paul Tuthill 9. Rich McGeady 10. Chad Behler 11. Travis Halabura 12. Kyle Gardner 13. Tyler Wilkens 14. Kurt Amy 15. Nick Mady 16. Dylan Cisney 17. Tom Martocci 18. Bucky Buczafusca 19. Chris Mady 20. Dave Baldwin, Sr.
---
Hoosier Tires 600 Modified Series: Keppler Dominates Grandview Speedway

The Hoosier Tires 600 Modified Series made their first appearance of
the year at Grandview Speedway on Saturday night. 25 cars signed into
the pits ready for action as new season high. Mike Keppler and Bryan
Mady each won their heat races. A lucky coin toss allowed them to
start heads up for the feature. Keppler starting 2nd wasted no time in
the feature asserting himself as he grabbed the lead from Mady on the
second circuit. He paced the field for the next ten laps putting as
much as a straightaway lead on second place. Kevin Gruber was a man on
a mission as he was blasting around drivers on the very outside
groove. He worked himself up from a 6th place start blasting it off
the upper groove and reeled in Keppler and was setting him up for an
outside pass on the 10th lap when a caution was displayed for a
spinning Steve Comers. Keppler then reassumed command on the ensuing
restart as Gruber began to fade with a sealed over tire. Chad Behler
and Tommy Martocci worked themselves up the pack with Martocci hugging
the low groove. Keppler endured 3 more cautions as the third was for
debris which set up a green-white-checkered finish. Behler pressured
Keppler on the restart but couldn't complete the pass as Keppler
passed under the stripe first followed by Behler, Martocci, Mady and
Gruber. Keppler lives a few miles from Grandview and had a large
contingency of fans present to witness his impressive win. Notes:
After his spin, Comers rebounded for an eighth place finish. Colin
Dorshimer who normally runs Tuff Trucks piloted the Xcel Chassis #74
entry to a solid tenth place finish. Matt Groover returned to action
after a hard impact in the season opener at Big Diamond Raceway.

Results:
1. Mike Keppler 2. Chad Behler 3. Tom Martocci 4. Bryan Mady 5 .Kevin Gruber 6. Kyle Gardner 7. Paul Tuthill 8. Steve Comer 9. Dylan Cisney 10. Colin Dorshimer 11. Mike Pychinka 12. Travis Halabura 13. Bucky Buczafusca 14. Craig Beringer 15. Kurt Amy 16. Tyler Wilkens 17. Rich McGeady 18. Dave Baldwin 19. Dave Baldwin, Jr. 20. Nick Mady 21. Matt Groover 22. Scott Washburn 23. Jeff Hazard 24. Jonathan Kumernitsky 25. Lee Lucas
---
Martocci makes it 2 for 2 in '06 at Thunder Mountain

The Hoosier Tires 600 Modified Series made their first appearance at Thunder Mountain Speedway for the 2006 season on Saturday night. Kevin Gruber and Mike Keppler waged a torrid battle in the early stages of the event swapping the lead with Keppler maintaining the point early. Bryan Mady and Gruber made contact ending Gruber's strong run. Mady had a strong car as her wrestled the lead from Keppler as Tim Mineri threw himself into the mix. Mineri passed Mady for first as Keppler was mounting another strong charge. Keppler passed Mady for second and set his sights on Mineri who was running the Xcel Chassis Rental Car. Once Keppler negotiated the pass of Mineri, he was on cruise control until a lap 15 caution bunched the field. Last weeks winner, Tommy Martocci was patiently making his way up through the field as was in second on the restart. Keppler led them into turn one and maintained the point until Martocci made a strong bid for the lead one lap later. Keppler was freight-trained back to 5th but collected himself and worked his way back up to second at the checkered. Martocci held on for another solid performance. Race Notes: Heats were won by Martocci and Gruber. The heat races went green to checker and there were 2 cautions in the feature event. Micro veteran Mike Pychinka bounced back from a 17th finish in the opener to finish 5th. Rookie of the year contender Dylan Cisney debuted his ride and finished an impressive 8th place. Series president Doug Borger commented, "I can't tell you how many people from TM said that our feature was some of the best racing they've ever seen. We had 10 lead changes and it was great racing all night." The 600 Modified Series will take the mother's day weekend off and then head to Five Mile Point Speedway on Saturday, May 20th.

Results: 1. Tommy Martocci 2. Mike Keppler 3. Tim Mineri 4. Chad Behler 5. Mike Pychinka 6. Paul Tuthill 7. Bryan Mady 8. Dylan Cisney 9. K.J. Gardner 10. Bucky Buczafusca 11. Dave Lewis 12. Bruce Kindbery 13. Joe Aoreama 14. Kurt Amy 15. Craig Beringer 16. Travis Halabura 17. Nick Mady 18. Kevin Gruber 19. Dave Baldwin 20. Tyler Wilkens 21. Rich McGready

For more information, visit the Series website at http://www.xcelchassis.com.
---
05.01.06 - Martocci defends crown with Big D win
The Hoosier Tires 600 Modified Series kicked off their 2006 season at Big Diamond Raceway on Friday night. A total of 22 600 modifieds entered for competition which is a new high for a season opener. The racers had a tough go of it early as it took 4 starts to finally get the feature event underway. 10th place starter Tommy Martocci was patient throughout each restart and slowly worked his way up through the pack. The first 4 starts took out strong contenders, Jason VanDoren, Mike Keppler, Mike Pychinka, Dave Baldwin, Jr., and Jeff Hazard. Once the drivers settled down, Martocci began pacing the field with 600 micro veteran Kevin Gruber in tow. A lap 3 caution bunched the field and Gruber executed a pass for the lead. Martocci was not be denied as he collected himself and pressed Gruber until he made an inside pass going to turn three on lap 6. Chad Behler, a 270 micro standout started to come on and passed Gruber for second. Behler was within 10 car lengths but couldn't reel in Martocci at the checkered flag. In victory lane, Martocci stated, "this track was excellent tonight, we just love coming here... I gotta thank Doug (Borger) for putting on this Series." Borger, Series president, remarked that despite the tough start, the night was a great start to the season. "We are going to institute the restart cone to help spread the field on restarts, that should eliminate repeat cautions. Also, the guys did a great job prestaging, we were ready whenever Big Diamond called us for racing." Tommy Martocci and Chad Behler won the heat races. The 600 Modified Series heads to Thunder Mountain Speedway this Saturday, May 6th. Results:

1. Tommy Martocci 2. Chad Behler 3. Kevin Gruber 4. Paul Tuthill 5. Bryan Mady 6. Craig Beringer 7. Scott Washburn 8. Tommy Hoagland 9. K.J. Gardner 10. Dave Baldwin 11. Rich McGready 12. Kurt Amy 13. Travis Halabura 14. Bucky Buczafusca 15. Tyler Wilkens 16. Nick Mady 17. Mike Pychinka 18. Jason VanDoren 19. Mike Keppler 20. Dave Baldwin, Jr. 21. Jeff Hazard 22. Matt Groover

For more information on the 600 Modified Series, check out their web-site at http://www.xcelchassis.com.
---
600 Modified Series: 2006 Point Fund, Schedule and Competition Meeting

March 20, 2006. The 600 Modified Series have been busy preparing for the start of the 2006 racing season. The 600 Modified Series just released their 2006 Point Fund Payout Schedule. The point fund listed below doesn't include additional contingency prizes.

1st - $1,000.00
2nd - $750.00
3rd - $550.00
4th - $400.00
5th - $300.00
6th - $300.00
7th - $250.00
8th - $200.00
9th - $150.00
10th - $100.00

Also the Series just recently completed their 2006 racing schedule which features both dirt and for the first time a pavement event. The Series currently has 2 practice sessions, 24 race dates with more to come. The 600 Modifieds are participating in 2 Thunder-On-The-Hill shows hosted by Grandview Speedway and will race on pavement in the first time in it's history at Mahoning Valley for the 600 Modified Nationals.

3/25 Practice: Grandview Speedway
3/26 Competition Meeting: Xcel Chassis Facility
4/2 Practice: Big Diamond Raceway
4/22 Thunder Mountain Speedway
4/28 Big Diamond Raceway
5/6 Thunder Mountain Speedway
5/13 To-Be-Announced
5/20 Five Mile Point Speedway
5/26 Big Diamond Raceway
5/27 Clyde Martin Memorial Speedway
6/3 Thunder Mountain Speedway
6/10 Grandview Speedway
6/17 To-Be-Announced
6/24 To-Be-Announced
6/30 Big Diamond Raceway
7/1 Thunder Mountain Speedway
7/8 Black Rock Speedway
7/14 Big Diamond Raceway
7/19 Grandview Speedway: Thunder-On-The-Hill
7/22 Grandview Speedway
7/28 Big Diamond Raceway
8/5 Five Mile Point Speedway
8/12 Black Rock Speedway
8/19 Skyline Speedway
8/22 Grandview Speedway: Thunder-On-The-Hill
8/25 Big Diamond Raceway
9/2 To-Be-Announced
9/9 Thunder Mountain Speedway
9/16 To-Be-Announced
10/7 Black Rock Speedway
10/22 Mahoning Valley [600 Modified Nationals]
12/9 Series Banquet

Xcel Chassis will be hosting the 600 Modified Series Annual Competition Meeting on Sunday March 26th at 12:00pm. This is a mandatory meeting for all owners and drivers and is open to the public. 5 Series points will be awarded to each owner and driver in attendance. Topics of discussion include, 2006 Race and Technical Rules, 2006 Race and Show Schedule, Series Owner and Driver Points, and General Rules of Conduct. This is a great time to get your 600 Modified Series Membership Card. The Series Membership card will be required at some tracks this year and will avoid having to buy Track memberships that can get expensive. Last years top 15 owners will receive one (1) free Membership. To get to Xcel Chassis, visit their web-site at http://www.xcelchassis.com/contact.htm.
---
Hoosier Racing Tires continues as Title Sponsor for the 600 Modified Series

The 600 Modified Series is proud to announce that Hoosier Racing Tires signs on for 2006 as the Title Sponsor of the Series. Hoosier Tires provides Series point fund money, contingency prizes and is the only tire manufacturer allowed on the 600 Modifieds. This is Hoosier Tires' third as the Title Sponsor. Doug Borger, Series President offered, "The 600 modified Series is very pleased that Hoosier has agreed to partner with us for another year. Hoosier supplies a quality tire that works great on our cars. Retaining a commitment for 3 years in a row from such a prominent force in the racing industry says a lot about how strong the Series has become. We hope that our increasing success will attract even more teams to this exciting Series, giving more exposure to Hoosier in the process."

In other news, the Series has over 30 teams registered with the Series to begin competition for the 2006 season. More teams are expected to join soon. The 2006 final schedule is nearing completion and should be ready for release in the next few weeks. Grandview Speedway, Big Diamond Raceway, Five Mile Point Speedway, Skyline Speedway, Black Rock Speedway, Thunder Mountain Speedway and Clyde Martin Memorial Speedway as well as Bob Miller's Thunder On The Hill Series are some of the tracks that have agreed to host the 600 Modifieds in 2006. The Motorsports 2006 sponsored by VP Fuels was a great success for the 600 Modifieds. Mike Keppler, an experienced wheel from the 600 micro-sprint ranks had his immaculate car on display. Keppler is new to the Series and is poised to be a contender for the 2006 Series championship. One of the Series more experienced hot shoes also had his car on display. Scotty Washburn showed his stylish Washburn Graphics #7. The Series is proud to announce several new drivers to the circuit, including Curt Aime, Dave Baldwin, Sr., Travis Halabura, and Richard McGeady. Both Travis and Richard will be running for Rookie of the Year honors. In other news, Tommy Martocci is gearing up to go after his third consecutive title. Paul Tuthill and Barry McDole will be running new 2006 Xcel Chassis in pursuit of the crown and the six and a half foot tall trophy awarded at the end of the year. Bryan Mady will pilot the #2, while Nick Mady will be in the family fielded #77. A driver for the #90 seat left vacant by Bryan will be announced shortly.

The 600 Modified Series is growing at an amazing pace as more teams are signing up to make a run at the 2006 title. Currently, the Series is signing up more tracks and securing race dates for next year. Look for updates throughout the off-season on South Jersy Dirt Racing and the Series web-site www.xcelchassis.com.
---
Copyright © 1998-2006 by South Jersey Dirt Racing/ToddJ All Rights Reserved. Born on date April 21, 1998